Subway – work – bed. Sound familiar? In the midst of your daily routine, it's normal to feel rushed, so sometimes the healthy side is left behind when you're preparing fast and easy meals.
It is, however, possible to make balanced meals even when you're rushed for time because healthy doesn't always mean complicated! Here are a few quick, easy and nutritious meals for the busiest of weekdays.
A few fast solutions
To raise the level of efficiency in the kitchen, you have to know who your allies are. By building a team, figuring out weekday meals will be fast as lightening. Now it's time to choose your team members!
The slow cooker
Leaving for work and don't have time to make an elaborate supper when you get home? The slow cooker can take your place while you're at work!
Slow cooking gives food a unique taste, are delicious and comforting and keep what's nutritious. It's the best of all worlds. To learn more about slow cookers, but also get mouth-watering recipes, read our article, In the spotlight: Slow cookers.
Weekends
Take advantage of the weekend to get together with friends or family and whip up a few good dishes for the week ahead. And get the kids involved while you're at it! Weekends are the perfect time to initiate your little chefs to the pleasures of cooking. Discover 10 fun activities that make food fun and do them with the kids!
The freezer
Always keep a few homemade meals in the freezer. Chili, spaghetti sauce, soup and chowder keep well once frozen. Fill it up and if you're ever caught off guard one night, you'll be sure to have something on hand that can be reheated and served!
If you're thinking about doing that, check out our article, Storing food: Five mistakes that are too often made to learn tips for storing food properly.
Kids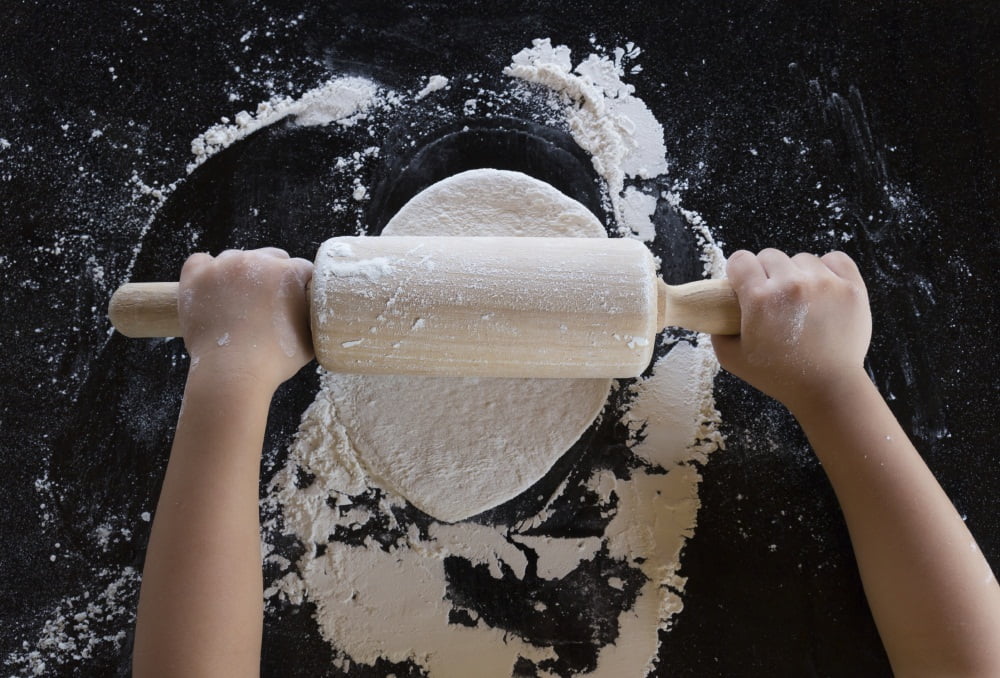 The kitchen isn't just for grownups. They're for kids, too! Their little hands are great for preparing weekday meals. Plus, getting them involved has its advantages. To learn more, read our 10 tips for cooking with kids.
Theme-inspired meals that'll get you out of the rut
Get out of the ordinary with our healthy meal ideas for the busiest of weeknights. The whole family will be surprised, we're sure about that!
Living room picnic
Surprise the kids by having a picnic, not at the park, but in the living room. Sandwiches, wraps and raw veggies with dip make ideal meals to be eaten with your hands!
Practical all-in-ones
All-in-one meals like stir-fries and casseroles are recommended for busy weekday meals. They're fast, easy and delicious. And you can add as many vegetables as you want, so don't be shy. Another benefit of all-in-ones? Fewer dishes to wash!
Treat yourself to these recipes:
Tuna and vegetable one pot pasta
Quinoa with chicken and vegetables
What's for breakfast?
Everyone in their jammies because tonight you'll break the routine with breakfast for supper! The kids will think it's fun especially if they can have a good ol' glass of chocolate milk. And breakfast is fast to make and very nutritious as well.
Here are our recipe suggestions that put eggs in the spotlight:
Florentine breakfast cassoulet
It's souper time!
Soup meals are more than just comforting. They're nutritious and filled with things that are good for you. There are a thousand and one ways to garnish them, too –one more delicious than the next. Veggie, Asian or Italian – there's something for everyone!
These recipes will make your mouth water:
Oriental Stew with Maple Syrup
Classic Beef and Tomato Macaroni Soup
Roasted Red Pepper Potato Soup
Crock Pot Chicken Tortilla Soup
Vegan Potato Soup with Beans and Kale  
So, are you going to try some of our quick and easy meal suggestions? With the time you save, you'll be able to relax a little – something you definitely deserve to do!