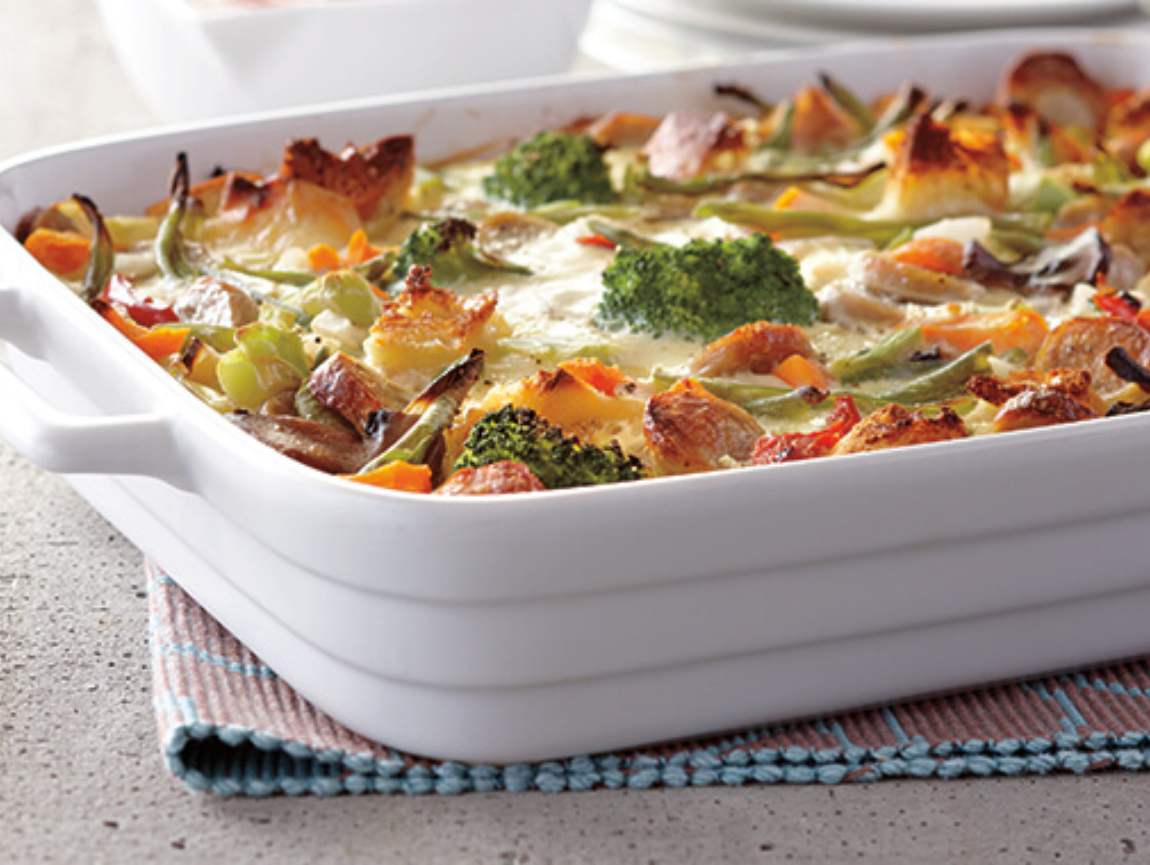 Ingredients
1 lb (450 g) Toulouse sausages
1 bag Arctic Gardens Oriental-style vegetables
3 cups (750 ml) bread, cubed
8 eggs
1 ½ cups (375 ml) milk
1 tsp (5 ml) Italian seasoning
Salt and ground black pepper
1 ½ cups (375 ml) Swiss cheese, cubed
Sauce for tomato and basil pasta - optional
Preparation
In a pot, add sausages and cover with water. Bring to a boil and cook for 7 to 10 minutes. Drain and slice sausage into discs.
Preheat the oven to 425o F (230o C).
In a lasagna pan, mix the vegetables, bread and sausage.
In a bowl, beat the eggs with milk and herbs. Season.
Pour into the pan and mix all the ingredients well to moisten.
Add cheese and stir to incorporate the mixture.
Bake in the oven for about 50 minutes or until the egg mixture is completely cooked.
If desired, served with heated tomato sauce.
Nutrition Facts (per serving):
Calories: 420
Protein: 24 g
Fat: 28 g
Carbohydrate: 18 g
Fibre: 2 g
Sodium: 743 mg
Recipe ideas using this product