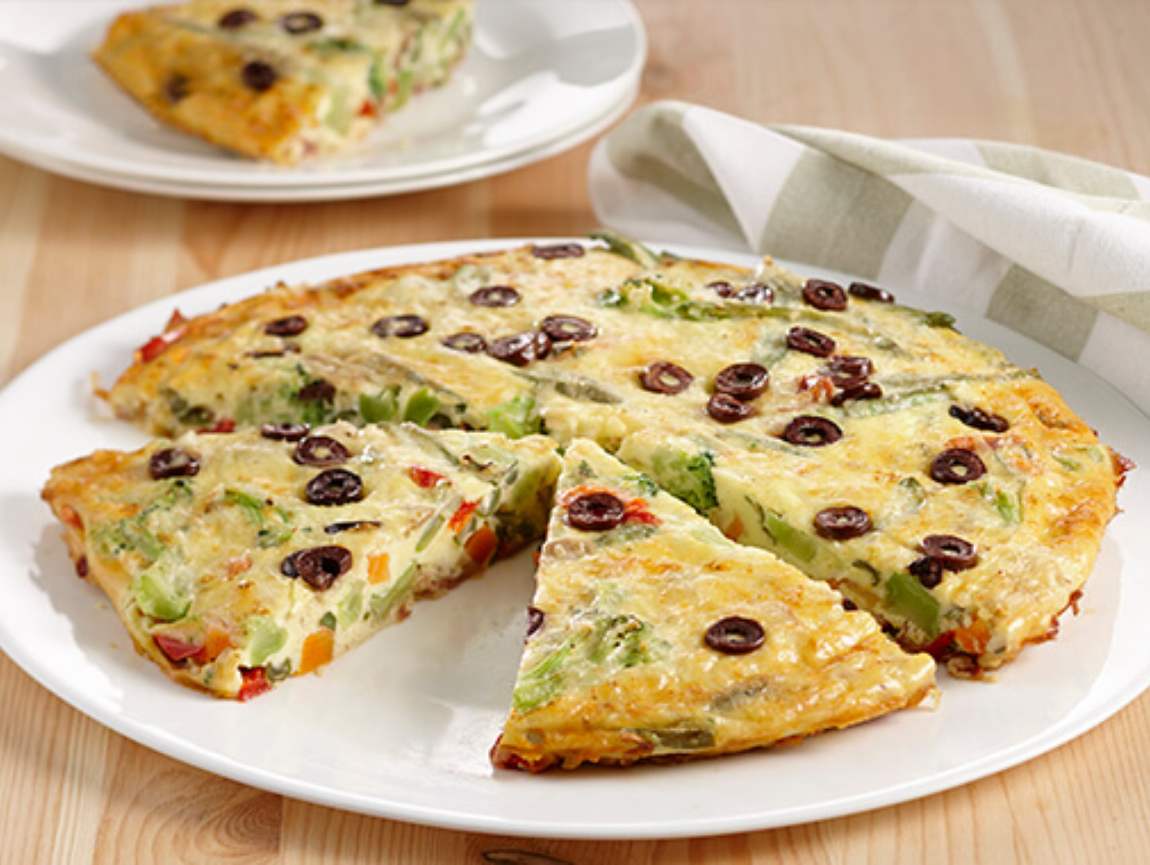 Ingredients
3 French shallots, thinly sliced
2 to (1/2 to 1 tsp.) thinly sliced fresh chili
5ml pepper or dried chili pepper flakes
1 bag (750g) of Arctic Gardens Oriental Style Vegetable Mix
6 oregano leaves, cut into thin strips
10 thin slices of prosciutto, cut into thin strips
1 clove garlic, chopped
30ml (2 tbsp.) olive oil
Salt and freshly ground pepper
6 eggs
250ml (1 cup) 35% whipping cream
250ml (1 cup) grated Parmesan cheese
Kalamata or marinated olives, pitted
Preparation
Preheat oven to 375°F (190°C).
Sweat shallots, garlic, and chili pepper with olive oil in a large nonstick, ovenproof skillet.
Add prosciutto and cook until crisp.
Add vegetables.
Whisk eggs with cream in a bowl.
Add egg mixture to vegetable mixture.
Cover with Parmesan and sprinkle with olives and oregano.
Bake for 25 minutes, remove, and serve.
Nutrition Facts (per serving):
Calories: 645
Protein: 32 g
Fat: 48 g
Carbohydrate: 22 g
Fibre: 4 g
Sodium: 1250 mg
Recipe ideas using this product