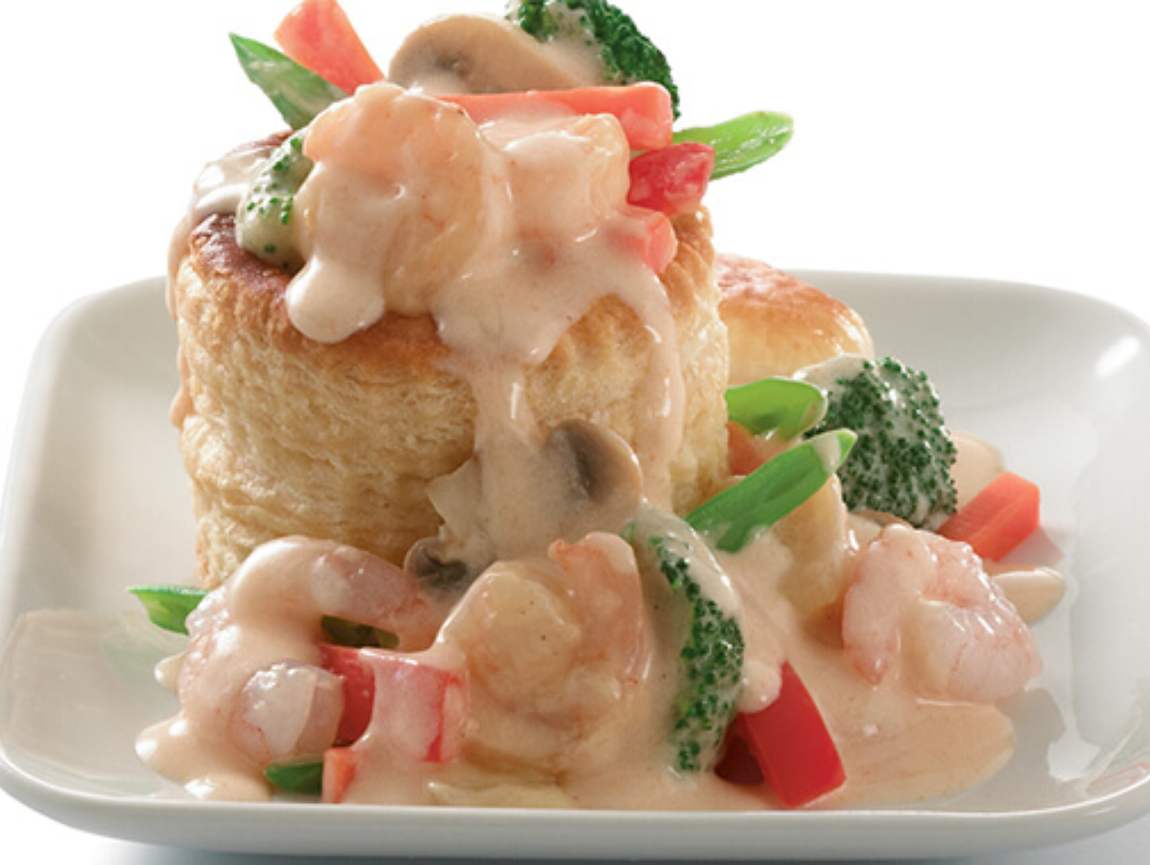 Ingredients
1 bag (750 g) Arctic Gardens Oriental vegetables
150 g (5 oz) Canadian Brick cheese
1 tbsp (15 ml) butter
¾ lb (350 g) shrimp, shelled
1–2 tsp (5–10 ml) Thai red curry paste
1½ cups (375 ml) béchamel or alfredo sauce
Preparation
In a wok or large skillet, melt 1 tbsp (15 ml) butter on high heat and stir-fry ¾ lb (350 g) shrimp, shelled, with 1–2 tsp (5–10 ml) Thai red curry paste.
Add 1 bag (750 g) of Arctic Gardens Oriental Style Mix frozen vegetables and stir-fry 4–5 minutes more.
Add 1½ cups (375 ml) béchamel or alfredo sauce, bring to a boil and add 5 oz (150 g) Canadian Brick cheese, grated.
Stir until melted.
Serve in pastry shells or over regular or rice noodles.
Nutrition Facts (per serving):
Calories: 465
Protein: 34 g
Fat: 27 g
Carbohydrate: 22 g
Fibre: 4 g
Sodium: 815 mg
Recipe ideas using this product