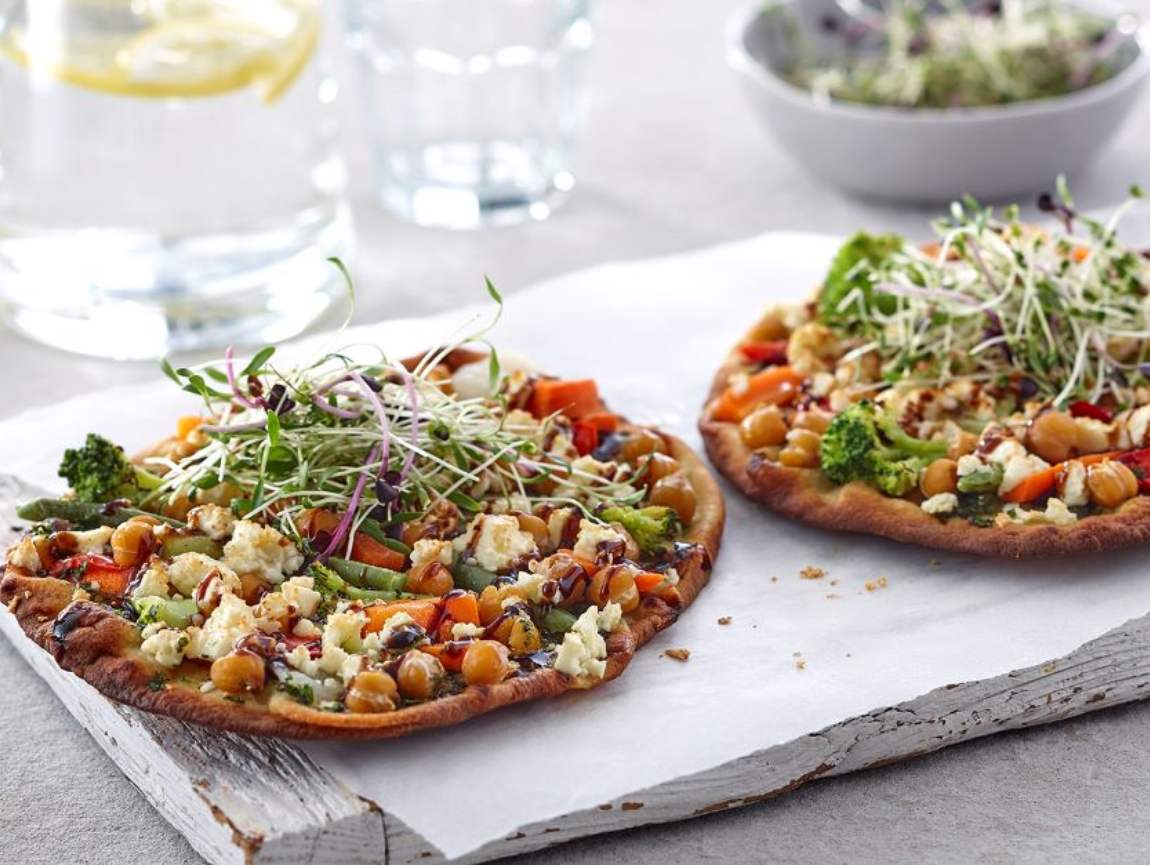 A pizza full of flavour and crunchy thanks to the perfect mix of ingredients.
Ingredients
2 naans
2 tbsp (30 ml) pesto
1 c (250 ml) Arctic Gardens Oriental style vegetables
1 can 3.5 oz (106 ml) mini can chickpeas
1/2 c (125 ml) crumbled feta
1 tsp (5 ml) olive oil
2 tsp (10 ml) balsamic glaze
1/2 c (125 ml) mixed microgreens
Preparation
Preheat oven to 425°F (210°C).
Spread pesto on bread and place it on a parchment paper-lined baking sheet.
Top with vegetables, chickpeas and feta cheese.
Bake for 10 to 15 minutes or until vegetables are roasted and cheese is lightly browned.
Drizzle with olive oil, balsamic glaze and garnish with microfoam.
Recipe ideas using this product