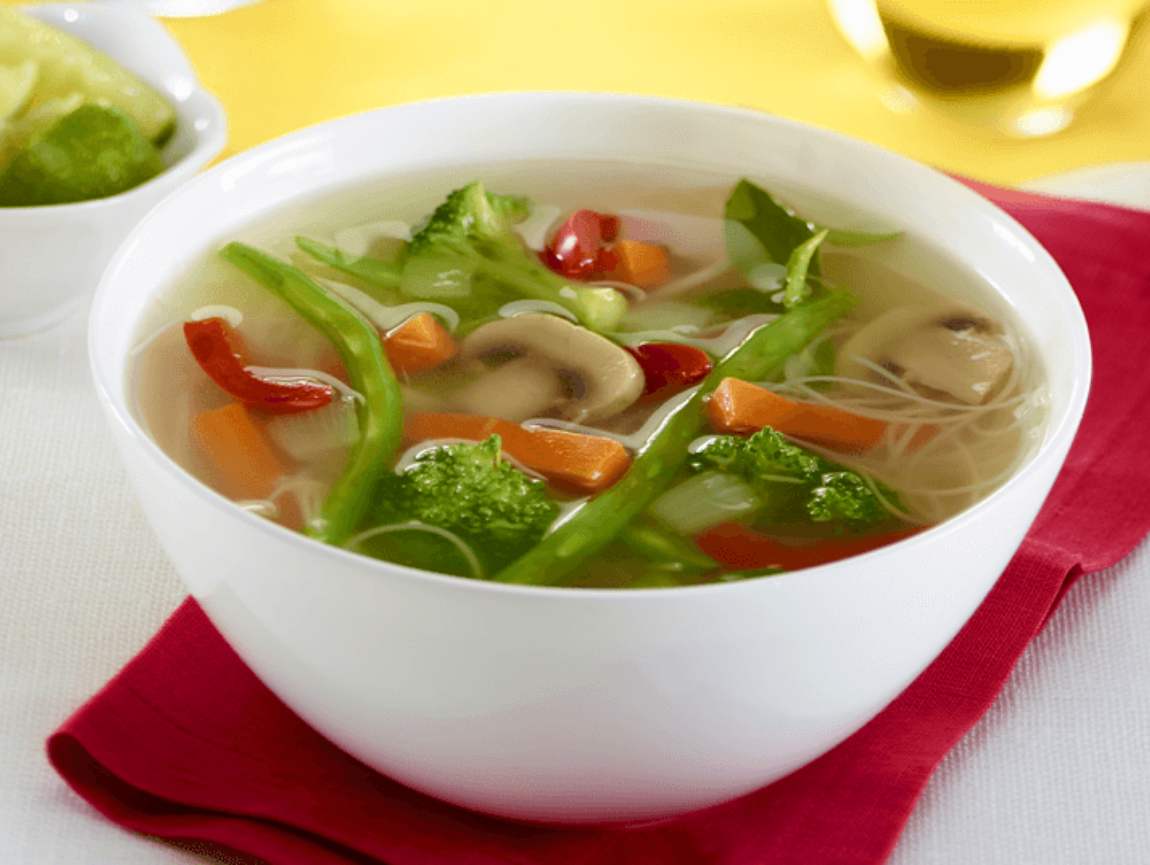 Ingredients

Garnishes :
1 lime, quartered
2 cups (500 ml) bean sprouts
1 bunch Thai basil
Asian hot sauce (Sriracha)
Hoisin sauce

Soup :
12 cups (3 litres) chicken or vegetable stock
½ tsp (2 ml) Chinese five spice
Salt, to taste
½ lb (225 g) rice noodles
¼ cup (60 ml) fresh cilantro, minced (leaves and stems)
Preparation
On a plate, place lime, bean sprouts and Thai basil. Pour the sauces into two small bowls. Set everything in the middle of the table.
In a large pot, bring the stock to a boil.
Add the spices, salt and vegetables. Simmer for 10 minutes.
In the meantime, cook the rice noodles according to the directions on the package. Drain and rinse under cold water.
Divide the noodles and cilantro equally into the bowls. Add the boiling stock and vegetables.
Serve immediately. Serve with lime, bean sprouts, Thai basil and sauces. Each person will add whatever they like to their own soup.
Nutrition Facts (per serving):
Calories: 268
Protein: 21 g
Fat: 6 g
Carbohydrate: 41 g
Fibre: 6 g
Sodium: 355 mg
Recipe ideas using this product