Asian Stir Fry infused with Green Tea and Ginger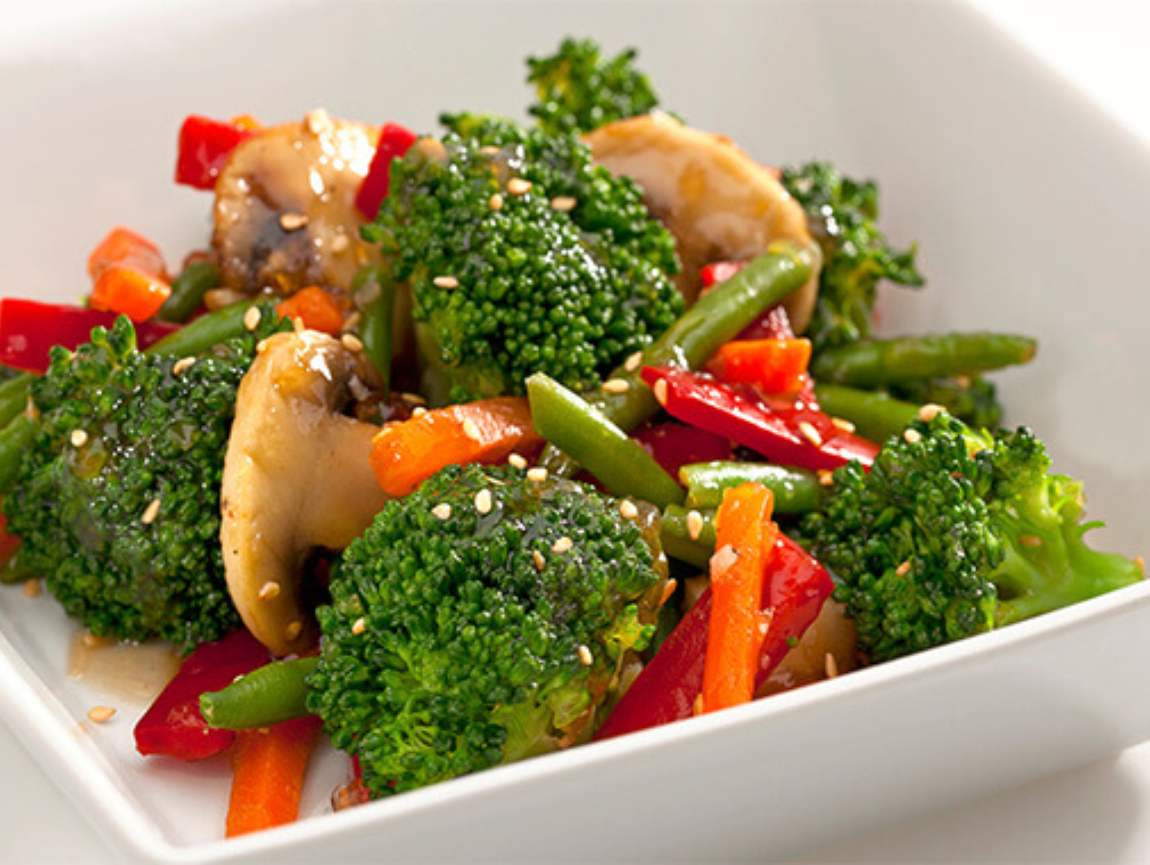 Ingredients
Infusion
250 ml (1 cup) water
1 bag green tea
5 ml (1tsp) ground ginger
15 ml(1 tbsp) mirin (mild rice vinegar)
15 ml (1 tbsp) soyasauce
15 ml (1 tbsp) sugar
Vegetable stir fry
Preparation
In a pot, bring water to a boil. Add all the infusion ingredients, reduce heat and let infuse for 10 minutes.

Remove the tea bag and keep warm*.

For service
In a work, bring infusion to a boil.
Add the frozen vegetable mix, garlic and cook on medium heat for 4 minutes (until al dente).
Mix all ingredients together well. Sprinkle sesame seeds and add salt and pepper. Serve hot.
Nutrition Facts (per serving):
Calories: 55
Protein: 2 g
Fat: 1 g
Carbohydrate: 10 g
Fibre: 2 g
Sodium: 195 mg
Recipe ideas using this product