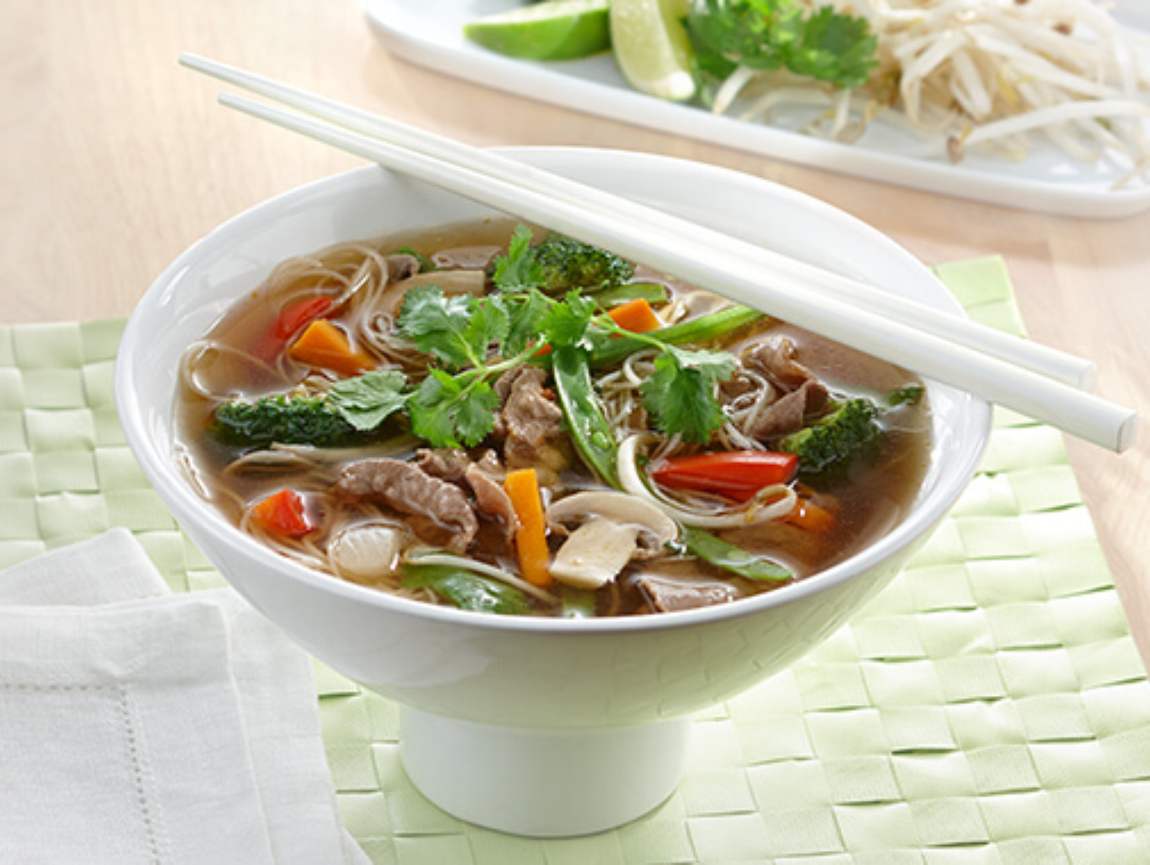 Ingredients
125g rice vermicelli
15ml soy sauce
5ml Tahi red curry paste
1 piece fresh ginger (2.5 cm), peeled and sliced
juice of half a lime
225g bean sprouts
fresh cilantro to taste
2 l veal stock or beef broth
15ml ponzu sauce
10 fresh cilantro leavers
1 bag (750g) Arctic Gardens Oriental Style Vegetables
454g (1lb) of beef fondue meat in slices
salt and ground pepper
Preparation
Place rice vermicelli in a large bowl and cover with warm water to rehydrate. Let stand during soup preparation.
In a large saucepan, bring veal or beef stock to a boil. Flavor stock by adding soy sauce, ponzu sauce, curry paste, cilantro leaves, ginger, and lime juice.
Add vegetable mix. Bring to a boil, add beef and cook for 2 minutes and adjust seasoning.
Drain rice vermicelli and place in individual serving bowls. Pour soup over vermicelli.
Garnish with bean sprouts and cilantro leaves. Serve.
Nutrition Facts (per serving):
Calories: 445
Protein: 42 g
Fat: 9 g
Carbohydrate: 51 g
Fibre: 5 g
Sodium: 1450 mg
Recipe ideas using this product