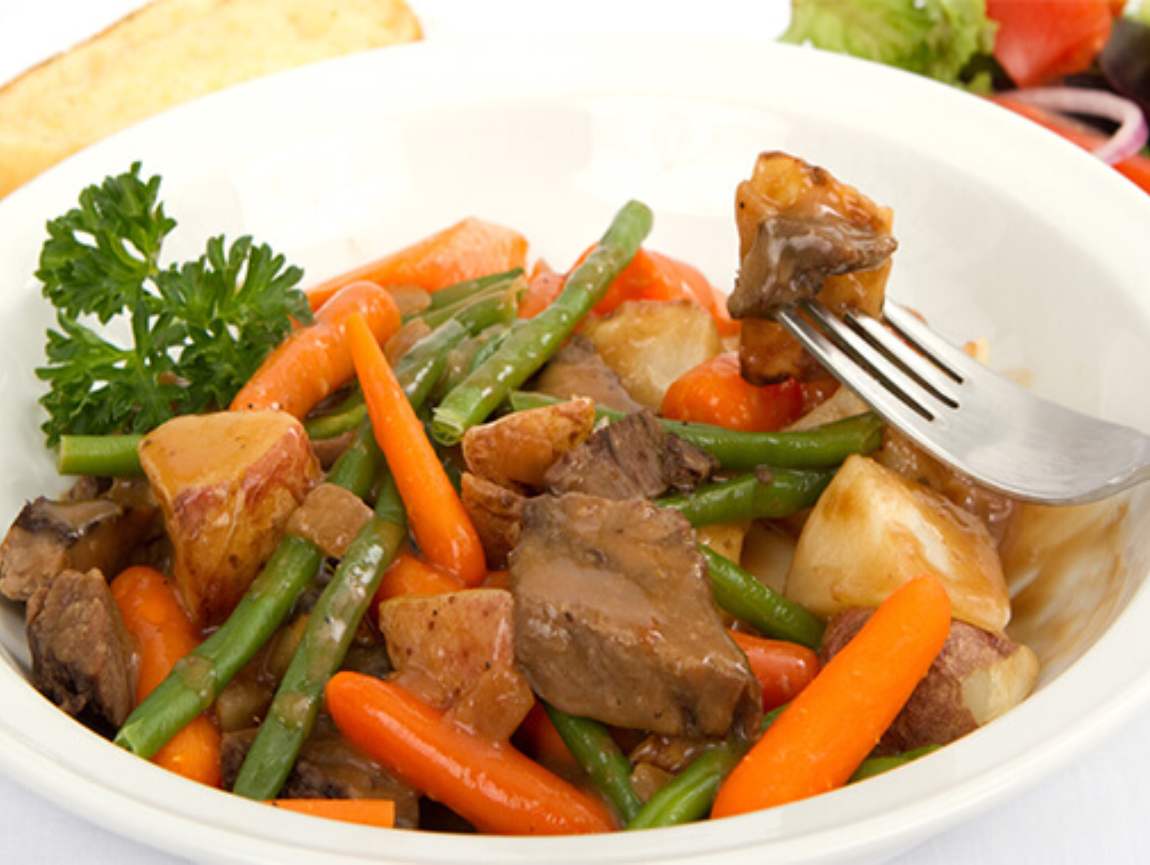 Ingredients
1 bag (750 g) Arctic Gardens Oriental Style vegetables
2-1/2 lb (1.125 kg) lean boneless stewing beef (chuck recommended)
1 tbsp (15 mL) vegetable oil
3 tbsp (45 mL) butter
1/4 cup (50 mL) all-purpose flour
1 tsp (5 mL) salt
1/2 tsp (2 mL) pepper
1 tsp (5 mL) crushed dried thyme
1 tsp (5 mL) crushed dried marjoram
4 cups (1 L) sodium-reduced beef broth or water
8 small potatoes (about 1 lb/450 g)
1 can (28 oz / 796 mL) diced tomatoes
1/2 cup (125 mL) chopped fresh parsley or 2 tbsp (30 mL) dried
Preparation
Cut beef into 1-inch (2.5 cm) cubes In heavy saucepan, over medium-high heat; heat oil and 1 tbsp of the butter. Brown meat all over. Remove and set aside.

In same saucepan, melt remaining butter; stir in flour to make roux (paste). Add salt, pepper, thyme and marjoram. Pour in broth, scraping up browned bits with wooden spoon. Return meat to pan; simmer, partially covered, until beef is tender, about 1-1/2 hours.
Peel potatoes and cube. Drain tomatoes, reserving 1 cup (250 mL) juice.
Add potatoes, tomatoes, juice and Arctic Gardens MIX Oriental Style vegetables to stew. Cover and simmer until potatoes are tender, about 40 minutes.
Sprinkle with parsley.
Nutrition Facts (per serving):
Calories: 550
Protein: 55 g
Fat: 18 g
Carbohydrate: 42 g
Fibre: 7 g
Sodium: 700 mg
Recipe ideas using this product