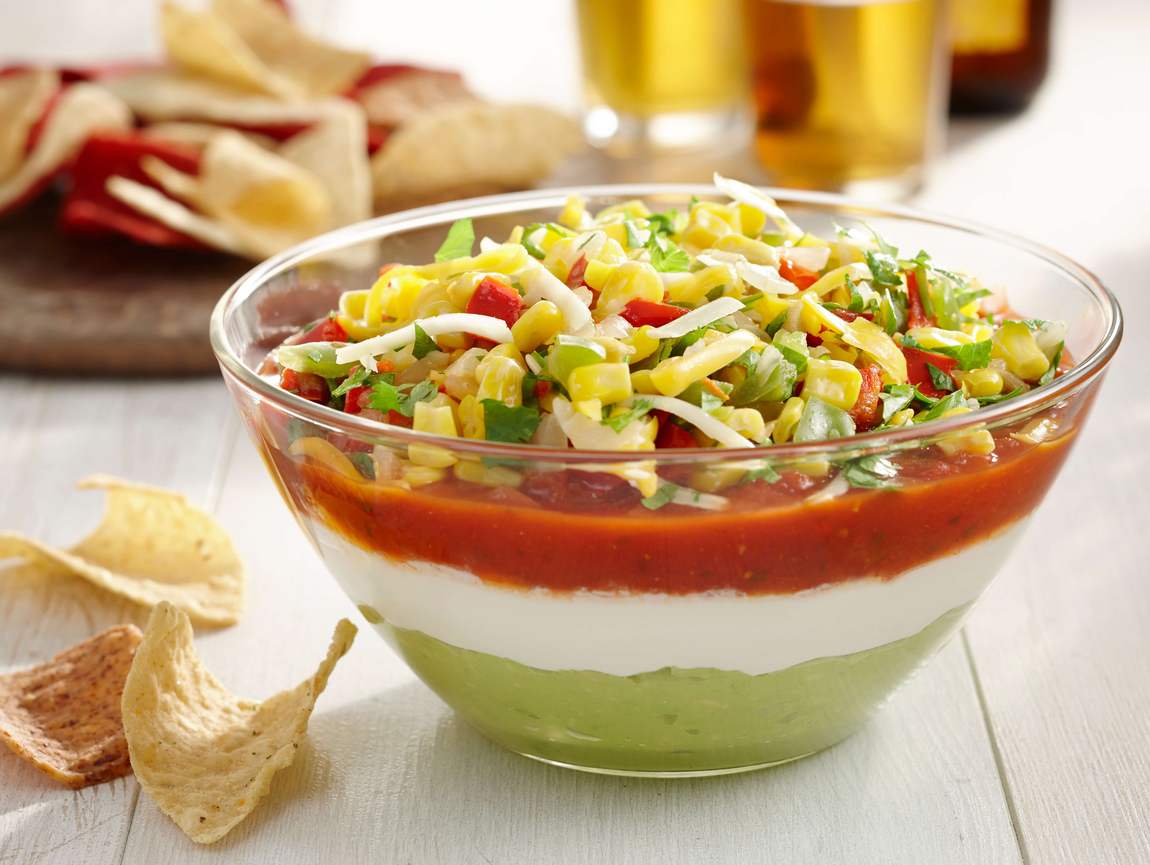 Ingredients
2 tsp (10 ml) olive oil
3/4 cup (180 ml) Arctic Gardens super sweet corn
3/4 cup (180 ml) Arctic Gardens spaghettini
1 ripe avocado
2 tbsp (30 ml) lemon or lime juice
Salt and ground pepper
1 cup (250 ml) salsa
1 cup (250 ml) sour cream
¼cup (60 ml) freshly chopped cilantro
½ cup (125 ml) grated cheddar cheese
Preparation
In a pan, heat oil on high. Add corn and spaghettini mixture and sauté to thaw. Remove from heat and allow to cool.
In the meantime, mash avocado with a fork and add lemon juice. Season.
Layer the avocado purée in a glass serving bowl.
Spread the salsa on top to create layers. Do the same with the sour cream.
Garnish with vegetables, cilantro and cheese.
Enjoy with corn chips or crackers.
Nutrition Facts (per serving):
Calories: 160
Protein: 6 g
Fat: 12 g
Carbohydrate: 10 g
Fibre: 3 g
Sodium: 304 mg
Recipe ideas using this product