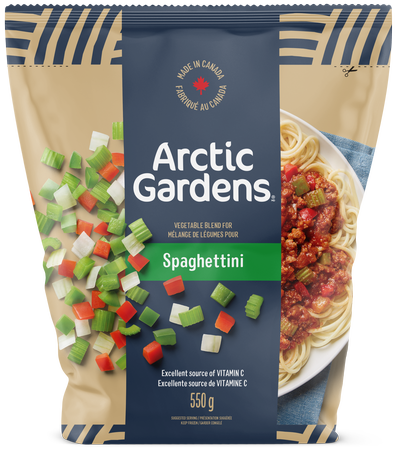 Product Information
Ingredients
Onions, green peppers , red peppers , celery
Cooking Method
Recommended Method:
In a spaghetti sauce

This blend of vegetables is designed to include in your spaghetti sauce recipe - check out our recipe for this product!
Alternative Method:
Skillet
Cook at medium heat stirring regularly.
1/2 bag: 5-6 min.
1 bag: 8-9 min.
Do not refreeze thawed product. If thawed, cook immediately.
Recipe ideas using this product