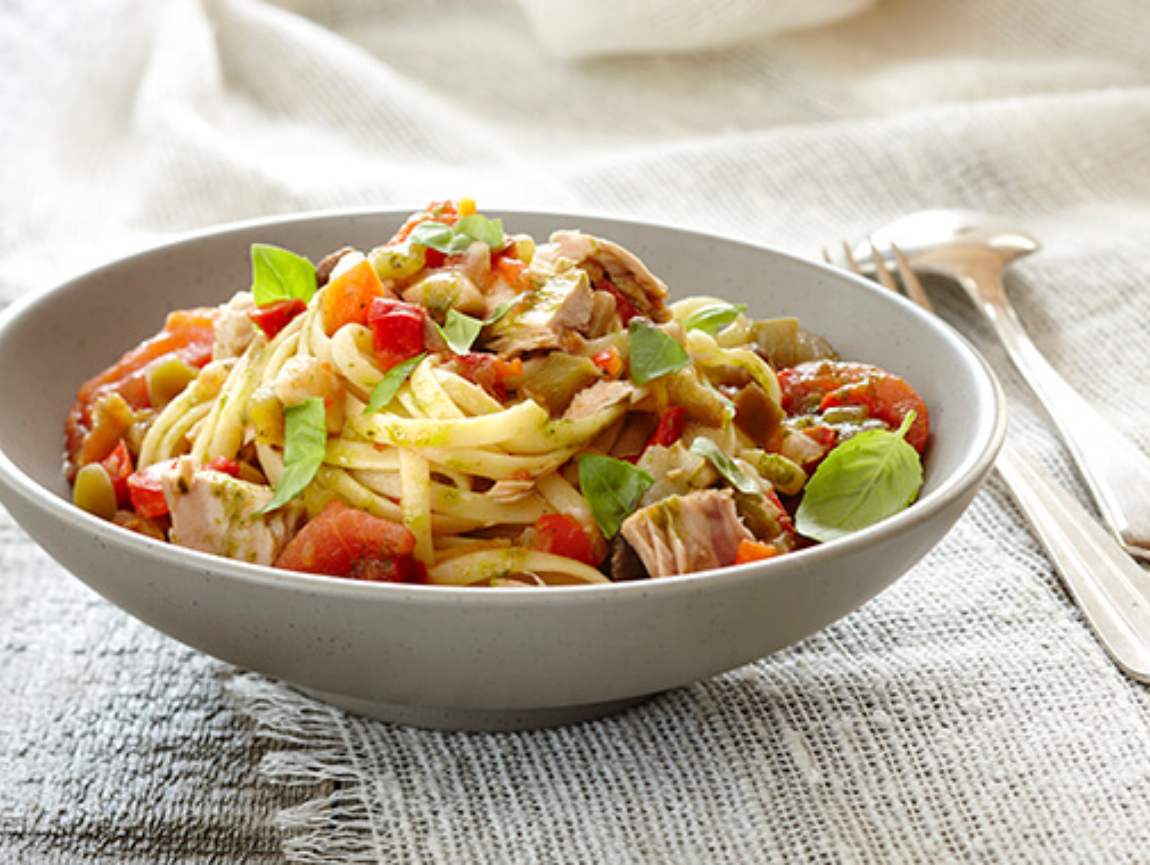 Ingredients
1 bag Arctic Gardens spaghettini vegetables
1 can stewed tomatoes, 28 oz (796 ml)
2/3 lb (300 g) de linguine
Salt and freshly ground pepper
1/4 cup (60 ml) pesto
2 cans tuna or salmon, 5.5 oz (170 g), drained
1/4 cup (60 ml) freshly chopped basil
Preparation
In a large pot, combine the vegetables and tomatoes.
Put the linguine in the pot. Add 750 ml (3 cups) of boiling water and season generously.
Bring to a rolling boil and lower the heat to medium. Cook for 10 to 12 minutes, stirring frequently until the pasta is al dente and has absorbed most of the liquid.
Remove from heat. Add pesto and tuna. Reheat while stirring gently. Cover and set aside for 5 minutes.
Correct the seasoning and serve topped with basil and parmesan, if desired.
Nutrition Facts (per serving):
Calories: 410
Protein: 26 g
Fat: 11 g
Carbohydrate: 53 g
Fibre: 5 g
Sodium: 680 mg
Recipe ideas using this product