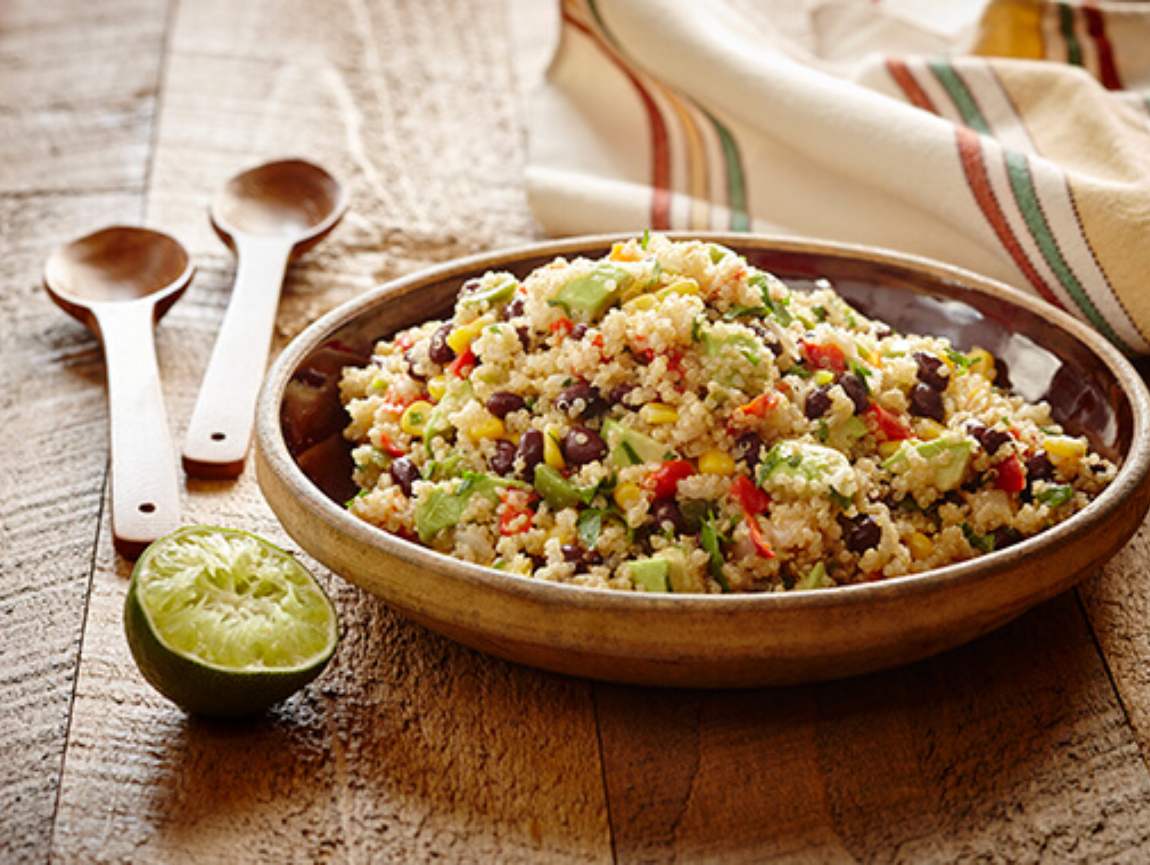 Preparation
In a large pot, bring salted water to a boil and cook vegetables for 2 minutes.
Drain into a colander and rinse under cold water to cool down completely.
In a large mixing bowl, mix oil with lime juice and seasoning.
Add cooled vegetables, beans, avocado and cilantro. Mix well.
Incorporate quinoa and season to taste. Correct the fajita seasoning to taste and serve.
Nutrition Facts (per serving):
Calories: 470
Protein: 13 g
Fat: 27 g
Carbohydrate: 50 g
Fibre: 14 g
Sodium: 395 mg
Recipe ideas using this product