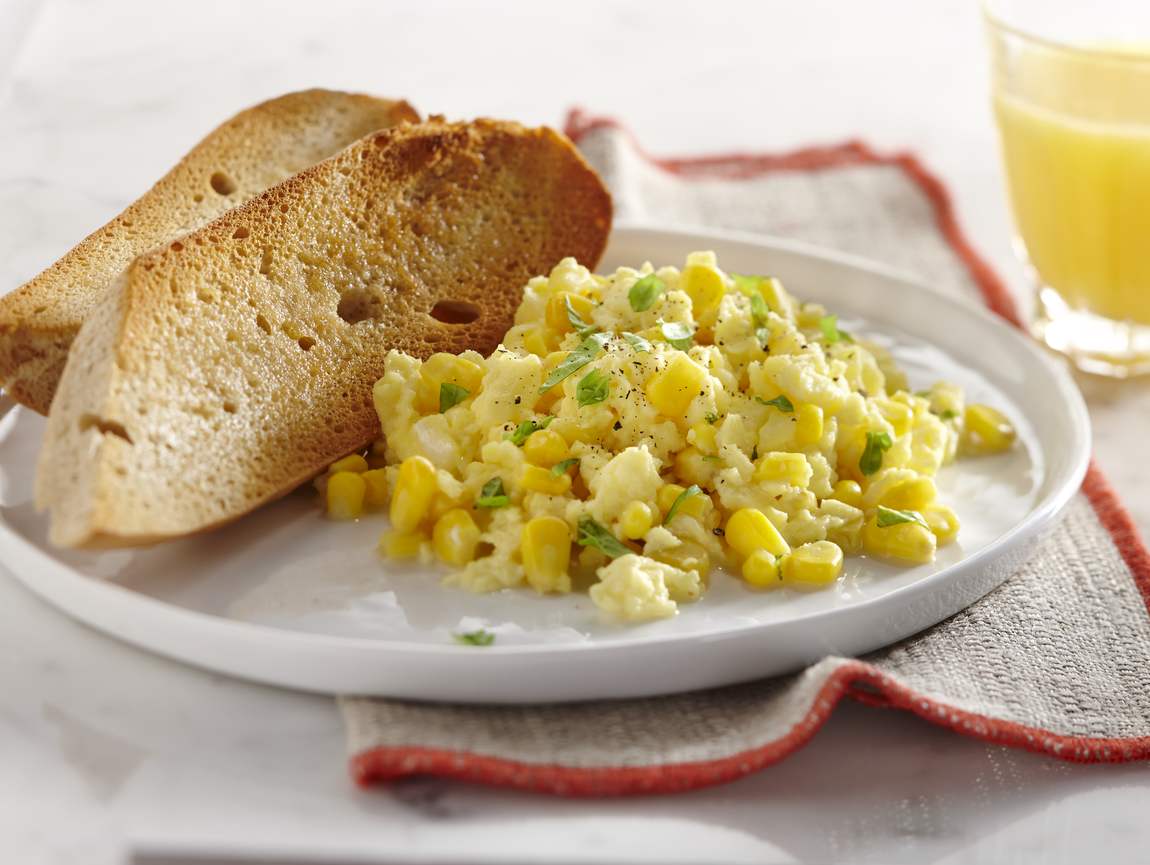 Ingredients
1 ½ tbsp (22 ml) butter
¾ cup (180 ml) Arctic Gardens super sweet corn
4 eggs
1/3 cup (80 ml) milk
salt and pepper
2 tbsp (30 ml) milk
1/4 cup (60 ml) fresh basil, chopped
Preparation
In a large pot, melt the butter on medium-high heat and sauté the corn. Set aside.
Scramble the eggs with 1/3 c (80 ml) of milk and season.
Pour into a pot and cook while stirring.
When the eggs are cooked, remove from heat and add 2 tbsp (30 ml) of milk to stop the cooking process and keep moist.
Serve garnished with fresh basil.
Nutrition Facts (per serving):
Calories: 315
Protein: 17 g
Fat: 21 g
Carbohydrate: 17 g
Fibre: 1.5 g
Sodium: 240 mg
Recipe ideas using this product