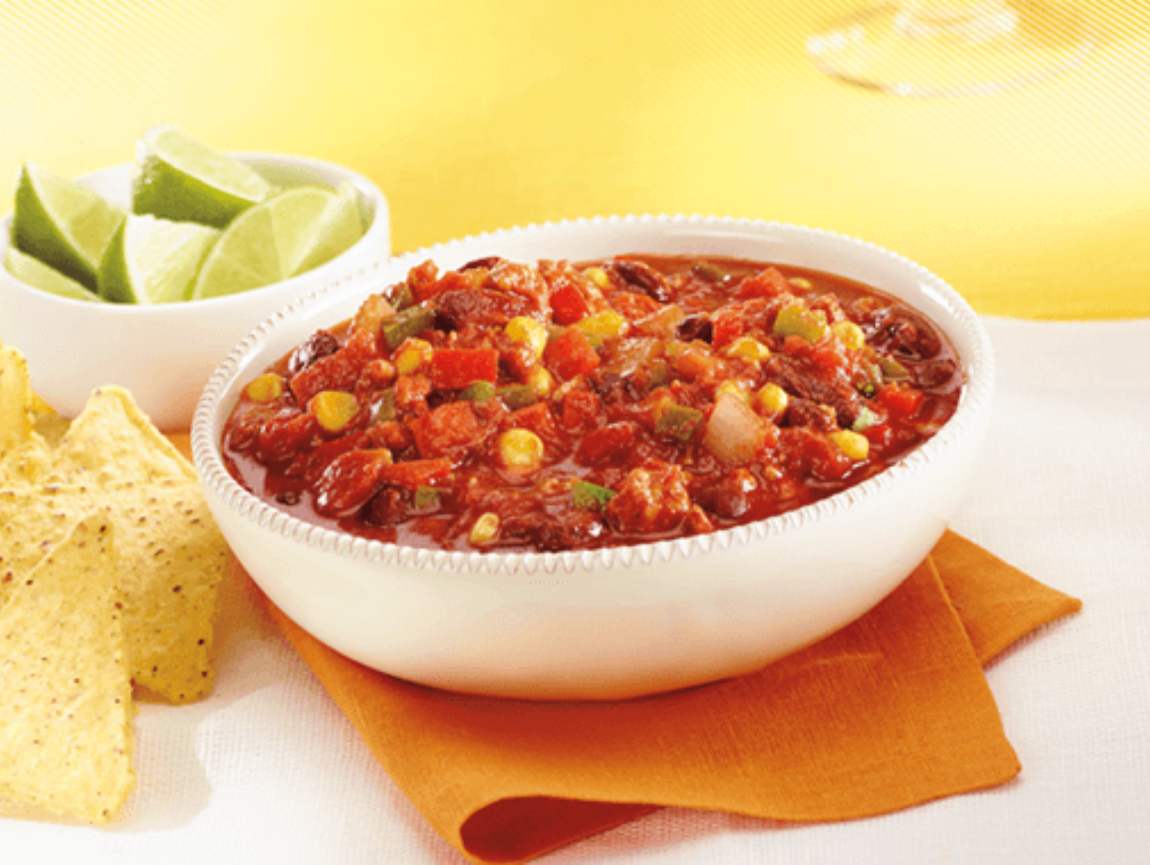 Ingredients
15 ml (1 tbsp) canola oil
1 lb (450 g) ground pork
4 cloves of garlic, minced
2 cups (500 ml) Arctic Gardens spaghetti
2 cups (500 ml) Arctic Gardens super sweet corn
2 cans 19 oz (540 ml) red kidney beans, drained and rinsed
1 can 28 oz (798 ml) crushed tomatoes
1 can 28 oz (798 ml) diced tomatoes
½ cup (125 ml) tomato paste
4 tsp (20 ml) chili powder
2 tsp (10 ml) ground cumin
2 tsp (10 ml) coriander seeds, ground
Salt and freshly ground pepper

Garnish :
Fresh cilantro, chopped
Sour cream
Grated cheddar

Preparation
In a large pot, heat oil at medium-high heat and brown ground pork. Add garlic and vegetables. Cook for 4 to 5 minutes.
Add the remaining ingredients and season generously. Cover and let simmer for 30 minutes. Stir occasionally.
Remove the cover and simmer uncovered for another 15 minutes.
Correct seasoning and garnish with fresh cilantro, sour cream and grated cheddar.
Nutrition Facts (per serving):
Calories: 360
Protein: 21g
Fat: 9g
Carbohydrate: 54 g
Fibre: 12 g
Sodium: 675 mg
Recipe ideas using this product