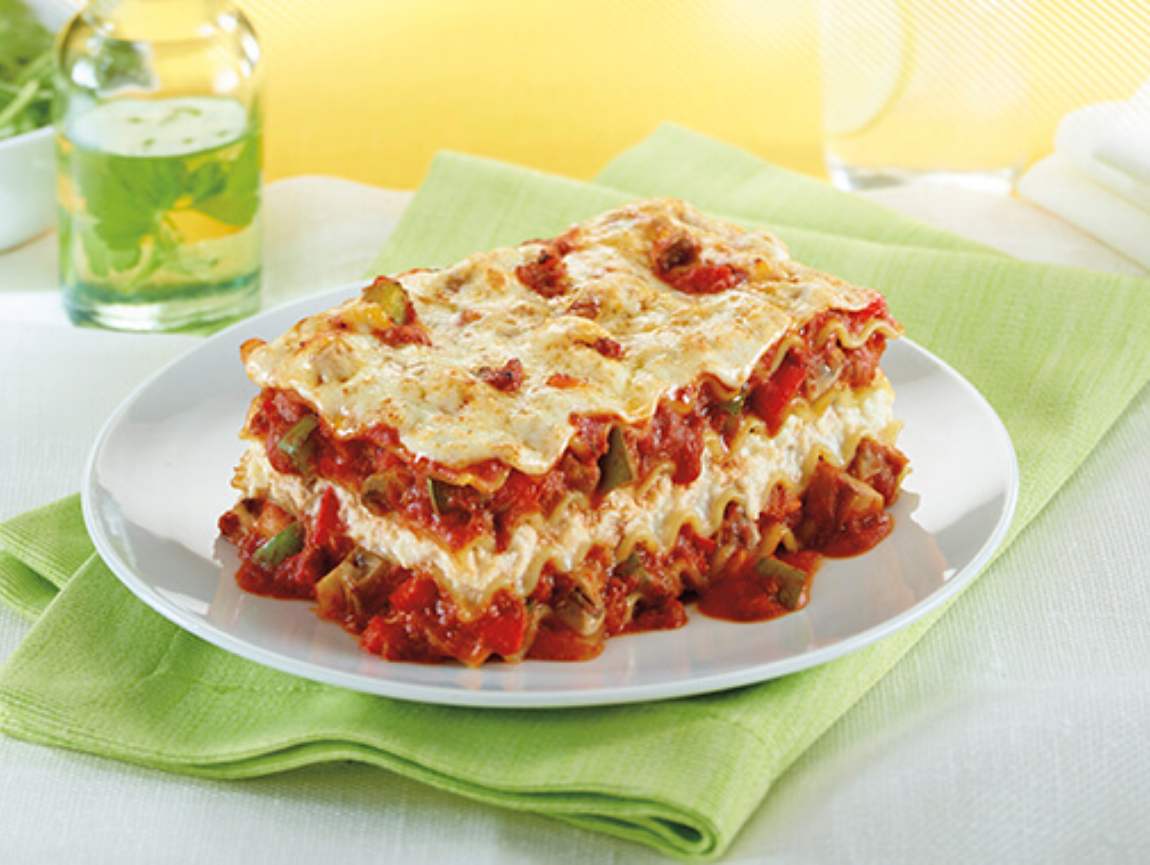 Ingredients
1 lb (450 g) ground beef
1 bag Arctic Gardens spaghetti or spaghettini
5 cups (1.25 litre) tomato sauce
1 5½ oz can (156 ml) tomato paste
½ tsp (2 ml) dried rosemary
½ tsp (2 ml) dried basil
½ tsp (2 ml) dried oregano
1 egg
2 cups (500ml) ricotta cheese
16 sheets of pre-cooked lasagna for the oven (without precooking)
4 cups (1 litre) grated mozzarella and cheddar cheese mix
Preparation
Preheat the oven to 375o F (190o C).
In a large pot on high heat, brown the ground beef.
Add the vegetables and cook for 4 to 5 minutes.
Incorporate the tomato sauce, tomato paste and herbs. Season generously.
Stir well and simmer for 5 minutes.
Mix ricotta with egg and season.
In a lasagna dish, layer as follows: sauce, lasagna, sauce, lasagna, ricotta, cheese, lasagna, sauce, lasagna, sauce, cheese.
Cover with aluminum foil and bake in the oven for 30 minutes. Remove the foil and bake for 20 minutes more or until the pasta is tender and the cheese is golden.
​
Nutrition Facts (per serving):
Calories: 477
Protein: 50 g
Fat: 15 g
Carbohydrate: 37 g
Fibre: 6 g
Sodium: 1233 mg
Recipe ideas using this product