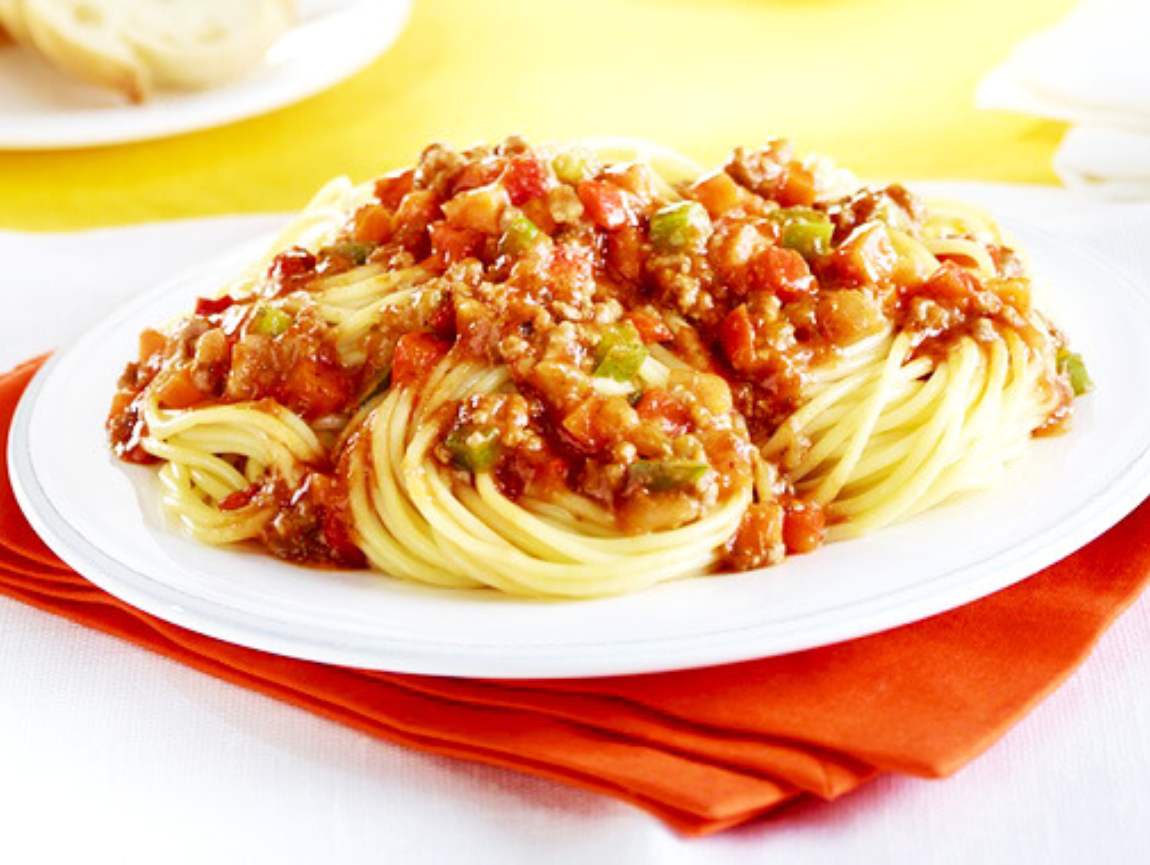 Ingredients
50 ml (1/4 cup) olive oil
675 g (1 1/2 lb) medium ground beef
1 bag (750g) of Arctic Gardens Spaghetti vegetables
3 garlic cloves, chopped
2 cans  (2 x 398 ml) tomato sauce
2 bay leaves
2 tsp of basil
1 tsp of oregano
1/4 tsp of crushed hot pepper
Salt and pepper to taste.
Preparation
Heat oil in a large saucepan. Add beef and cook until brown.
Add remaining ingredients.
Cook over medium heat 30 minutes, stirring occasionally.
Check seasoning and serve over pasta.
Nutrition Facts (per serving):
Calories: 200
Protein: 15 g
Fat: 12 g
Carbohydrate: 9 g
Fibre: 3 g
Sodium: 495 mg
Recipe ideas using this product