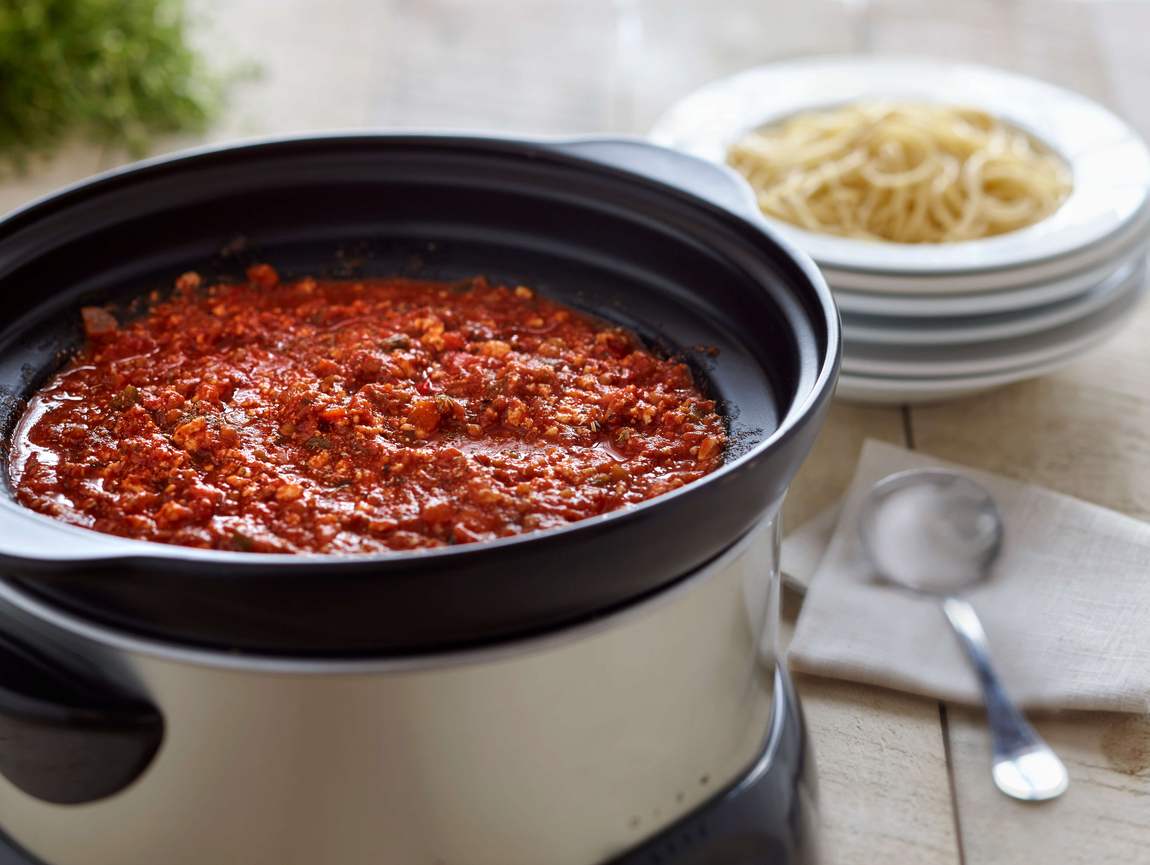 Ingredients
1 bag Arctic Gardens vegetables for spaghetti
1 lb (450 g) firm tofu, drained and crumbled
1 can brown lentils, 19 oz (540 ml), rinsed and drained
1 can crushed tomatoes, 28 oz (798 ml)
1 can diced tomatoes, 28 oz (798 ml)
1 1/2 tsp (7 ml) garlic powder
1 tbsp (15 ml) sugar
3 tbsp (45 ml) Italian seasoning*
Salt and freshly ground pepper
1 cup (250 ml) tomato paste
Preparation
Mix together all the ingredients except tomato paste and put in the slow cooker.
Set the slow cooker on high for 4 to 5 hours or on low for 6 to 7 hours.
Thicken with tomato paste. If desired, process the sauce with a hand mixer to blend the vegetables completely into the sauce so they go unnoticed.
Correct the seasoning and serve on your choice of pasta.
*Italian seasoning is a mix of dried herbs that usually includes rosemary, basil, thyme, marjoram, oregano, sage and savory.
Nutrition Facts (per serving):
Calories: 155
Protein: 12 g
Fat: 3 g
Carbohydrate: 27 g
Fibre: 7 g
Sodium: 410 mg
Recipe ideas using this product