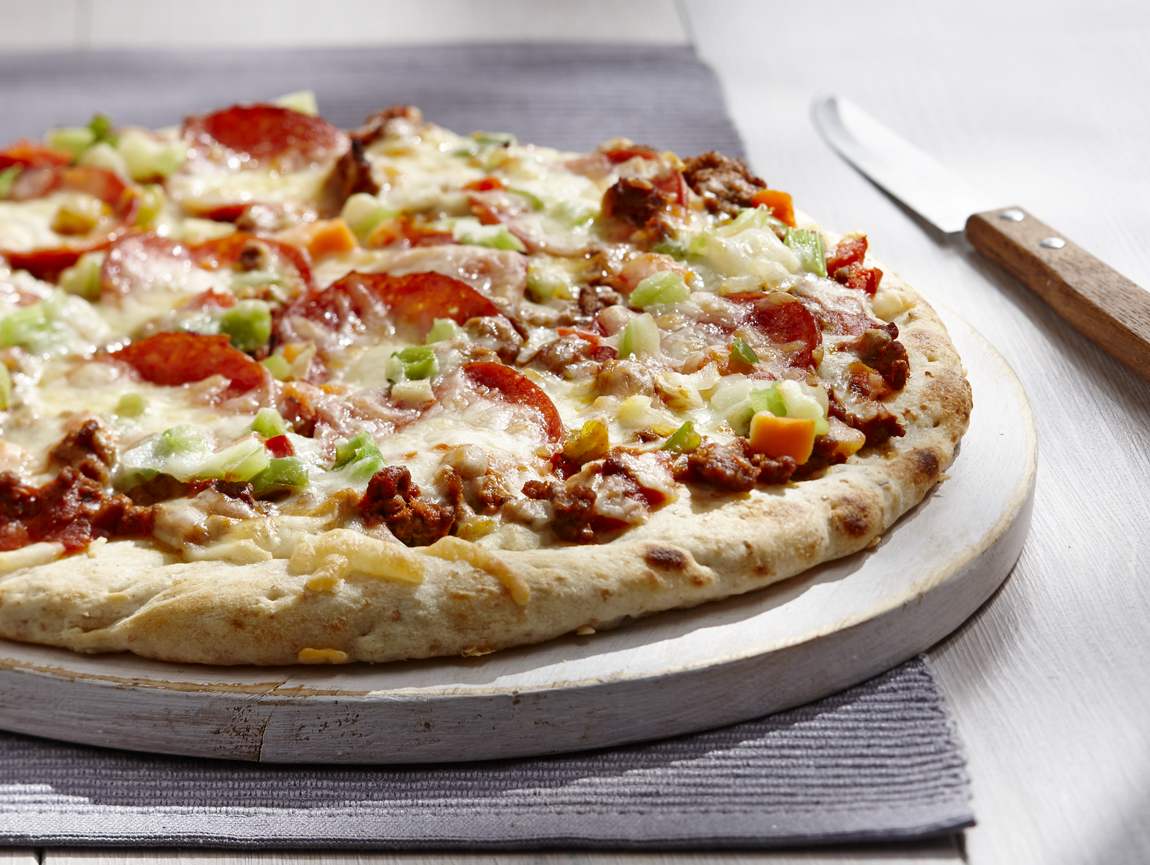 Ingredients
Preparation
1. Preheat the oven to 450o F (230o C).
2. In a large pan, brown the ground beef on high heat until completely cooked.
3. Add the vegetables and cook for 2 minutes.
4. Add the pizza sauce and remove from heat.
5. Place the pizza crust on a baking sheet lined with parchment paper.
6. Spread the sauce on the pizza crust, top with pepperoni and sprinkle with the grated cheese.
7. Bake on the top rack in the oven for 7 to 10 minutes.
Nutrition Facts (per serving):
Calories: 370
Protein: 22 g
Fat: 22 g
Carbohydrate: 22 g
Fibre: 2 g
Sodium: 740 mg
Recipe ideas using this product