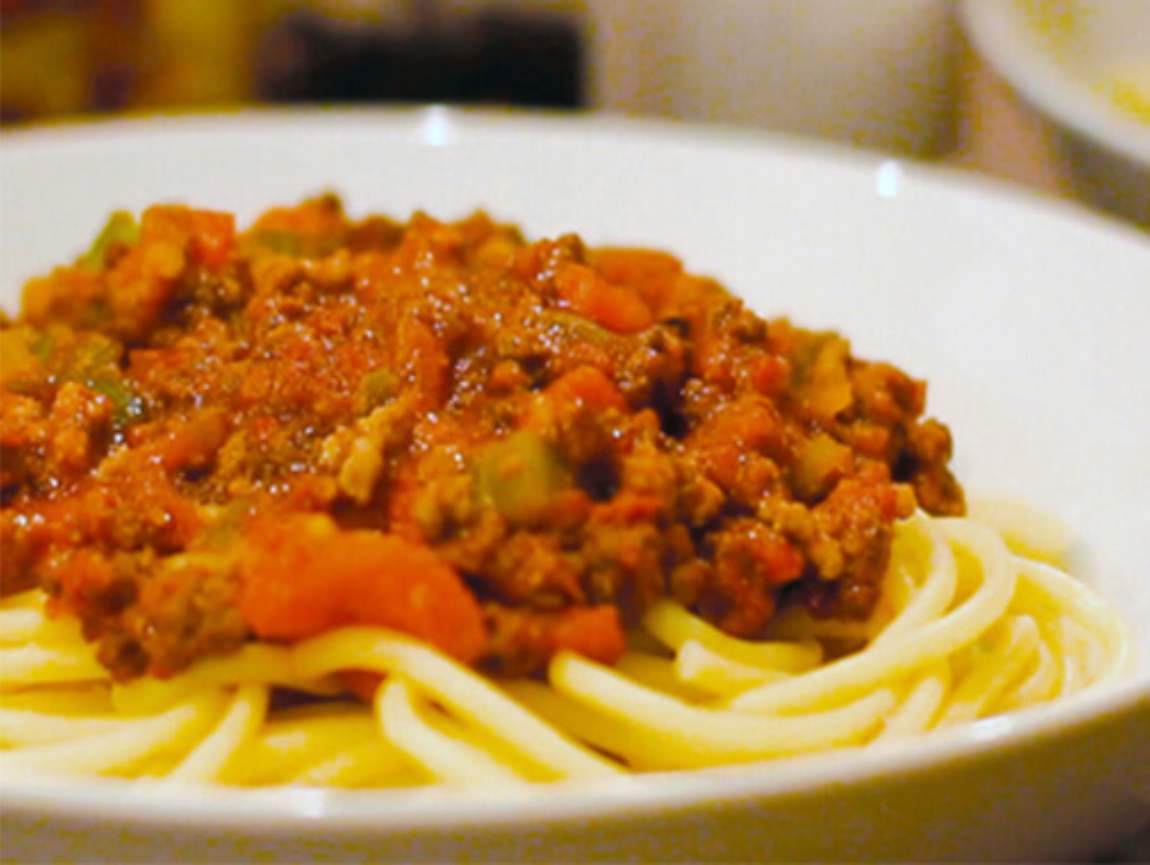 Ingredients
60ml olive oil
225g medium ground pork
Half a bag (375g) Arctic Gardens Spaghetti Mix
1 bay leaf
20 italian tomatoes, washed, seeded,and diced
450g medium ground beef
salt and ground pepper
3 cloves garlic, peeled
4 sprigs thyme
15ml tomato paste
250ml tomate juice
Preparation
Heat oil in a heavy bottom saucepan and sear beef and pork. Season and cook for 15 minutes.
Add Arctic Gardens Spaghetti Mix, garlic, bay leaf, and thyme. Cook for 15 minutes.
Add tomatoes, tomato paste, and tomato juice. Cook for 12 hours over low heat.
Remove bay leaf and thyme sprigs. Adjust seasoning and serve over pasta.
Nutrition Facts (per serving):
Calories: 270
Protein: 18 g
Fat: 18 g
Carbohydrate: 11 g
Fibre: 3 g
Sodium: 170 mg
Recipe ideas using this product