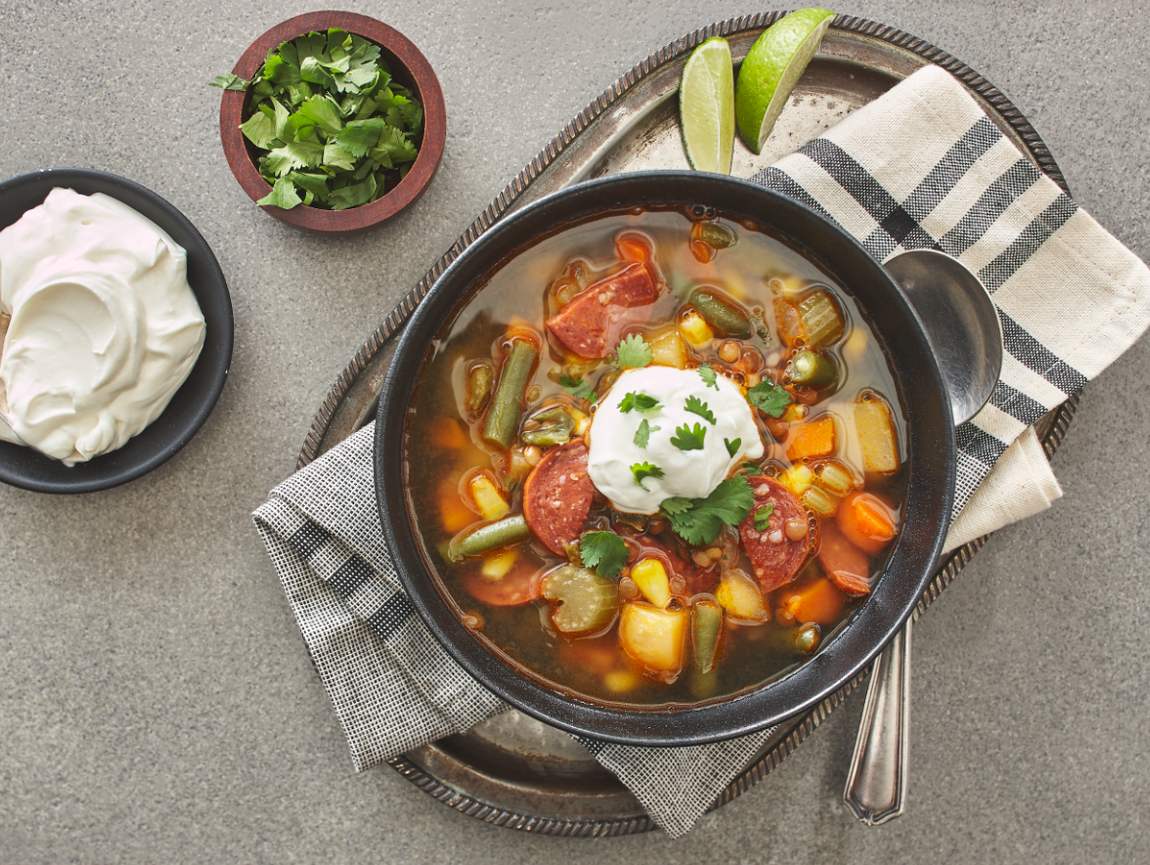 Ingredients
60 g (3 oz) hot chorizo, cut into half slices
1 bag Arctic Gardens Soup Vegetables
375 mL (1 ½ cups) Arctic Gardens super sweet corn
1 can 540 mL (19 oz) lentils, rinsed and drained
1 bay leaf
2 mL (1/2 tsp.) dried thyme
1 to 2 mL (1/4 to ½ tsp.) mild or hot smoked paprika
Salt and freshly ground pepper
1.25 liters (5 cups) chicken stock
80 mL (1/3 cup) sour cream
30 ml (2 tbsp.) chopped fresh coriander
Lime wedges

Preparation
In a large saucepan over medium heat, sauté chorizo for 2 minutes.
Add vegetables and corn, cook for 5 minutes, stirring a few times.
Add lentils, bay leaf, thyme, smoked paprika, salt and pepper.
Pour in the broth, bring to a boil, cover and simmer over medium-low heat for 15 to 20 minutes.
Adjust seasoning and serve garnished with sour cream and coriander. Add a little lime juice if desired.

Recipe ideas using this product