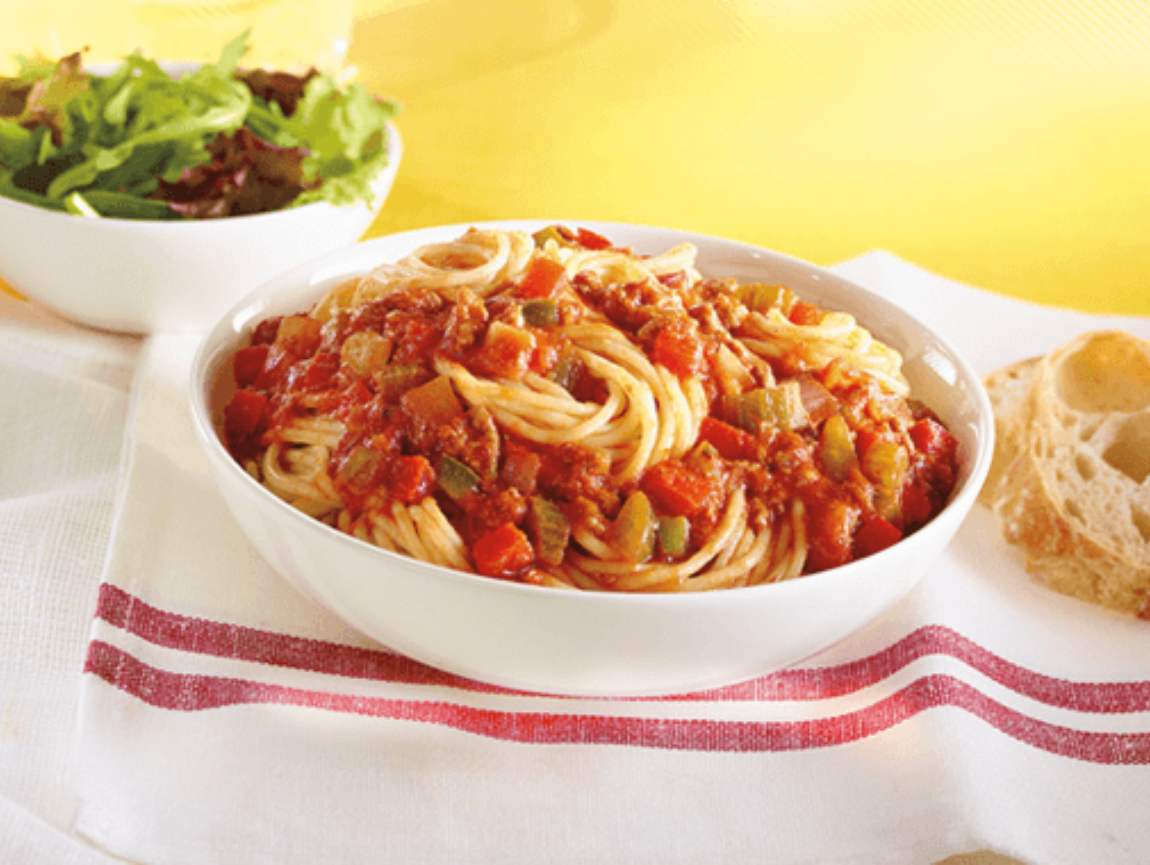 Ingredients
1 bag (600g) of Arctic Gardens Vegetables for Spaghettini
1 tbsp (15 ml) olive oil
5 oz (150 g) pancetta, cubed
1 lb (450 g) lean ground pork
2 lbs (900 g) lean ground beef

4 cloves of garlic, chopped

4 cups (1 litre) tomato sauce
½ c (125 ml) tomato paste
½ c (125 ml) chili sauce
1 tbsp (15 ml) mixed dried
Italian herbs or Italian seasoning
Salt and freshly ground
Preparation
In a large pot, heat oil on high and brown pancetta for 5 minutes.

Gradually add meat and brown.

Add Vegetables for Spaghettini and garlic.

Stir until the meat is cooked through.

Add tomato sauce, chili sauce and herbs. Season to taste.

Simmer for 1 hour and 30 minutes. Serve on spaghettini.
​
Nutrition Facts (per serving)
Calories 590
Protein 42 g
Fat 39 g
Carbohydrate 18 g
Fibre 5 g
Sodium 500 mg
Recipe ideas using this product