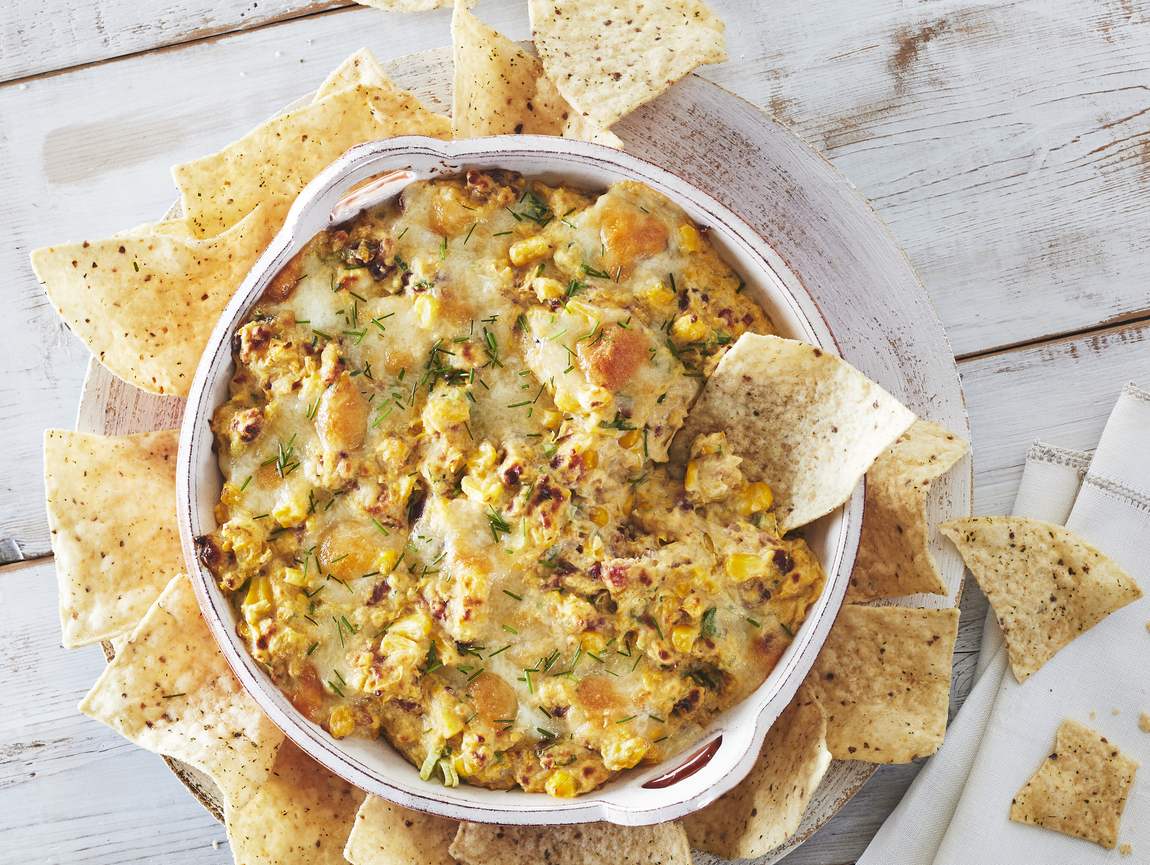 Ingredients
6 slices (140g) bacon
250g (8 oz) cream cheese, room temperature
2 cups (300g) Arctic Gardens Super Sweet Corn
1 jalapeno pepper, seeded and diced
1 1/2 cups (375ml) shredded mozzarella cheese
1/4 cup (60ml) cubed cheddar cheese
1/2 tsp (2.5ml) garlic powder
1 tsp (5ml) smoked paprika
1/4 tsp (1.25ml) cayenne pepper
Pepper to taste
1-2 green onions, chopped
2 tbsp (30 ml) chopped fresh or dried chives
Preparation
1. Preheat oven to 205°C (400°F)
2. Preheat a skillet over medium-high heat, cook bacon slices 4-5 minutes or until crisp. Pat dry with paper towels and cut into small
pieces.
3. Thaw the corn in microwave on high for 4-6 minutes.
4. In a food processor, combine 2/3 of the thawed corn, the cream cheese, the jalapeno, the mozzarella and dry seasonings. Shred
and add the remaining 1/3 of corn kernels, the greens onions and the bacon. Pour the mixture into an ovenproof dish. Top with cheddar
cheese cubes.
5. Bake for 15 to 20 minutes.
6. Garnish with chopped chives and garnish with corn chips.
Nutrition Facts (per 100g)
Calories: 230
protein: 11g
Fat: 16g
Carbohydrate: 10g
Fibre: 1g
Sodium: 390mg
Recipe ideas using this product