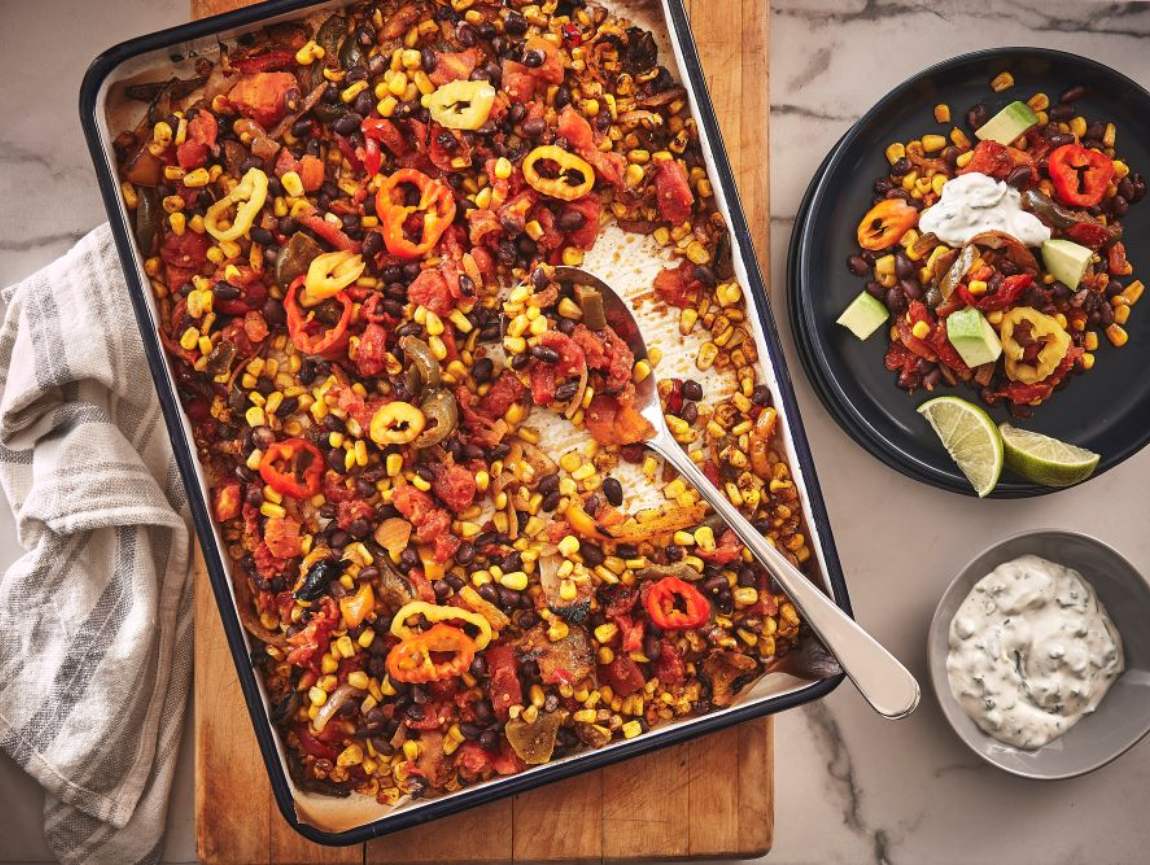 Ingredients
1 bag AG vegetables for fajitas
4 c (1 l) Arctic Gardens sweet corn
2 tbsp (30 ml) Tex-Mex spices
2 tbsp (30 ml) oil
1 can black beans
1 can 28 oz (796 ml) chopped tomatoes, drained
hot pepper rings, to taste
1 avocado, chopped
Sour cream ranch sauce
1/4 c (60 ml) sour cream
2 tbsp (30 ml) white or cider vinegar
1 green onion, chopped
1/4 tsp (1 ml) onion salt
1/4 tsp (1 ml) garlic salt
Salt and freshly ground pepper
Preparation
Preheat the broiler.
On a baking sheet lined with baking paper or parchment paper, toss the Fajita vegetables with the corn, spices and oil.
Roast for 10 minutes, stirring halfway through.
Meanwhile, mix ranch sauce ingredients with sour cream.
Add the black beans, drained tomatoes and season generously.
Bake for 10 minutes or until the veggies are roasted.
Garnish the plate with hot pepper rings and chopped avocado. Serve with sour cream ranch dressing and warm tortillas or corn chips.
Recipe ideas using this product