Hummus and roasted vegetables topped with grilled cheese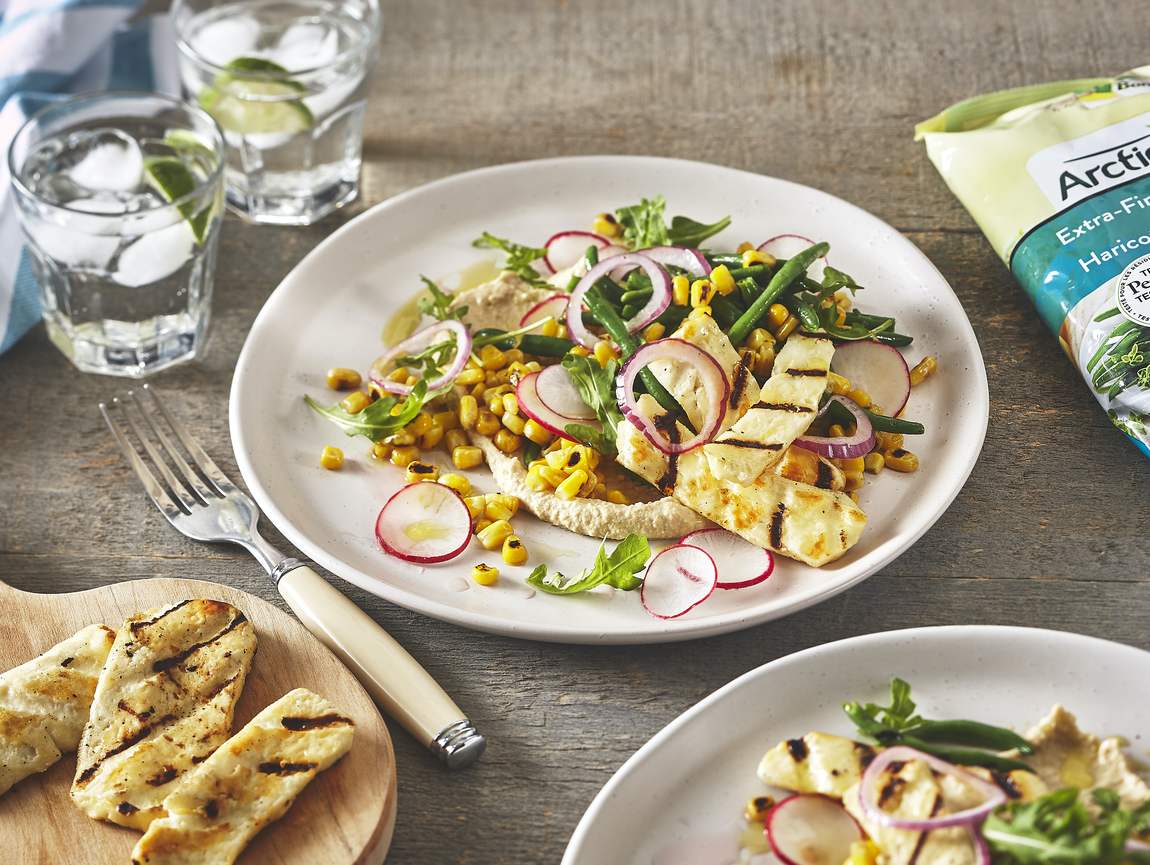 Preparation
Place red onion rings in a small bowl and sprinkle with lime juice. Salt and marinate for at least 30 minutes. Preheat the barbecue to medium high heat.
Place green beans on tinfoil and coat with 1 tbsp (15 ml) olive oil, salt and pepper.
Fold the paper to create a papillote and grill for 10 to 15 minutes.
In a cast iron pan or tinfoil plate on the grill, roast the corn with 1 tbsp (15 ml) of olive oil, salt and pepper. Can also be cooked en papillote like beans.
Grill the halloumi directly on the grill.
Spread 1/4 cup (60 ml) of hummus on each plate. Garnish with some beans, roasted corn, radishes, sprouts and grilled halloumi.
Add the marinated onions with the juice and a drizzle of olive oil.
Recipe ideas using this product