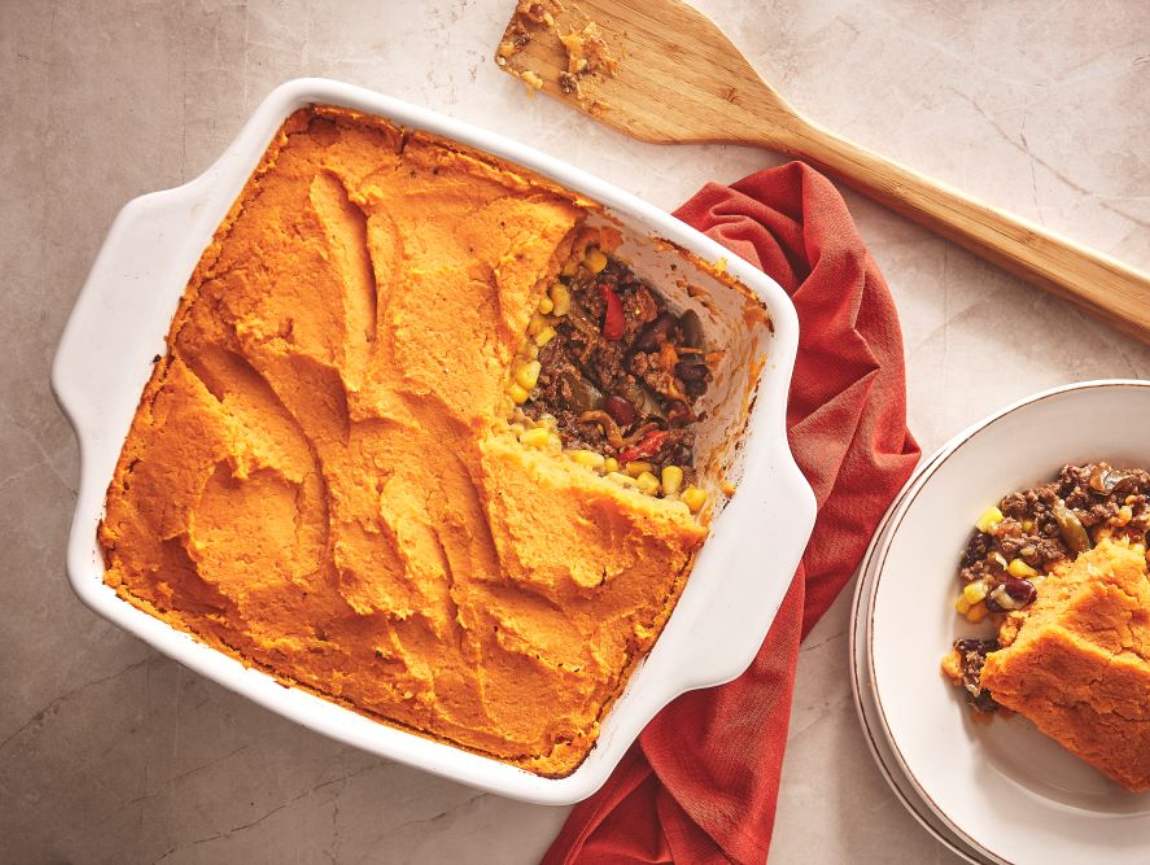 Preparation
Preheat oven to 350 oF (180 oC).
In a large pot, cook sweet potatoes in salted water for about 15 minutes or until tender.
Meanwhile, in a large pan, heat oil over medium-high heat and sauté meat.
Add the vegetables and sauté for 3 to 4 minutes.
Stir in kidney beans and chilli powder. Season to taste.
Drain the sweet potatoes, mash them with a potato masher and stir in the butter. Season to taste.
In a 9 inch (23 cm) square baking dish, spread the meat, vegetable and kidney bean mixture. Cover with creamed corn, then corn kernels and mashed sweet potatoes.
Bake for 20 minutes and serve.
Recipe ideas using this product