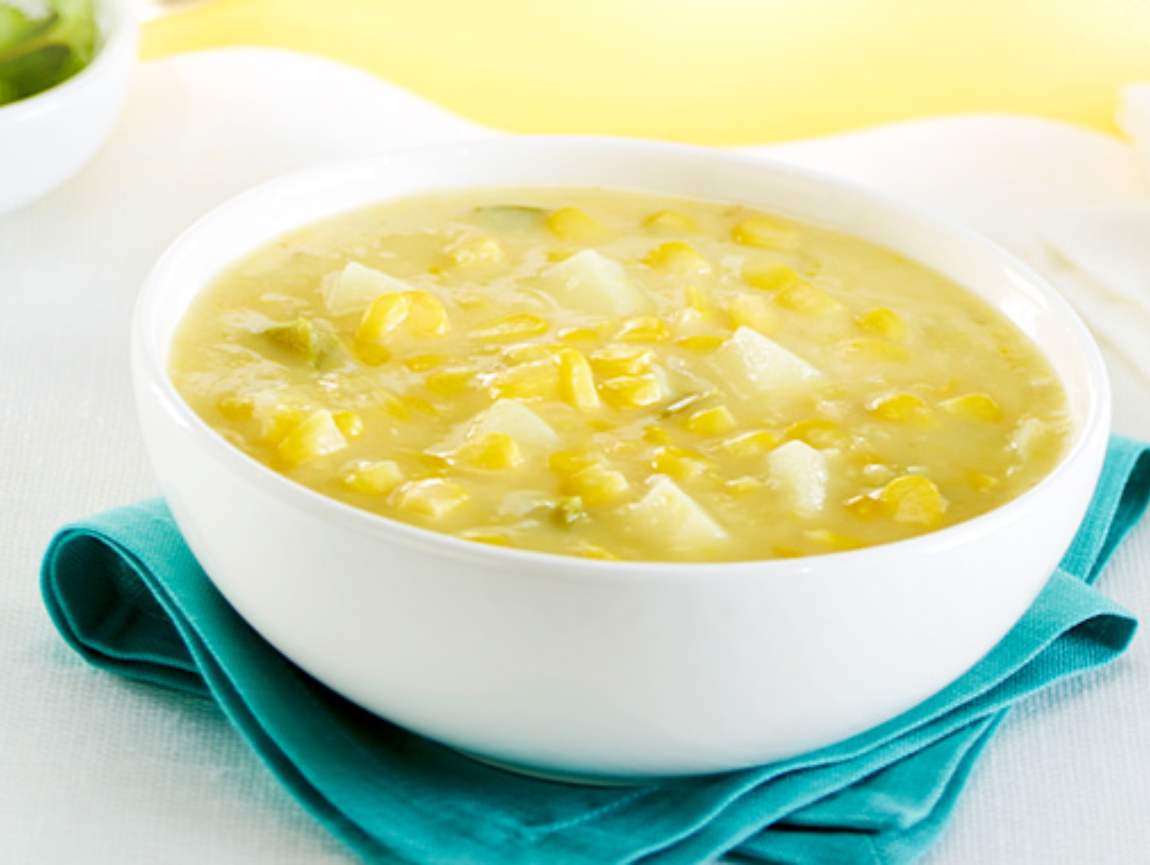 Ingredients
1 tbsp (15 ml) butter
1 onion, chopped
2 cloves of garlic, minced
1 green pepper, chopped
2 cups (500 ml) potatoes, cubed
¼ cup (60 ml) flour
5 cups (1.25 litre) chicken or vegetable stock
1 can 19 oz (540 ml) diced tomatoes
1 tsp (5 ml) chili powder
1 tsp (5 ml) ground cumin
¼ cup (60 ml) 35% cream
Salt and freshly ground pepper
¼ cup (60 ml) fresh cilantro, chopped
Preparation
In a large pot, melt butter at medium-high heat. Brown onion, garlic and green pepper for 2 minutes.
Add potatoes and corn kernels. Cook for 5 minutes.
Whisk flour into the stock and pour into the pot. Add tomatoes and spices.
Bring to a boil and let simmer for 10 to 15 minutes or until the potatoes are tender.
Add cream and season to taste.
Garnish with fresh cilantro and serve.
Nutrition Facts (per serving):
Calories: 250
Protein: 9 g
Fat: 7 g
Carbohydrate: 41 g
Fibre: 4 g
Sodium: 370 mg
Recipe ideas using this product