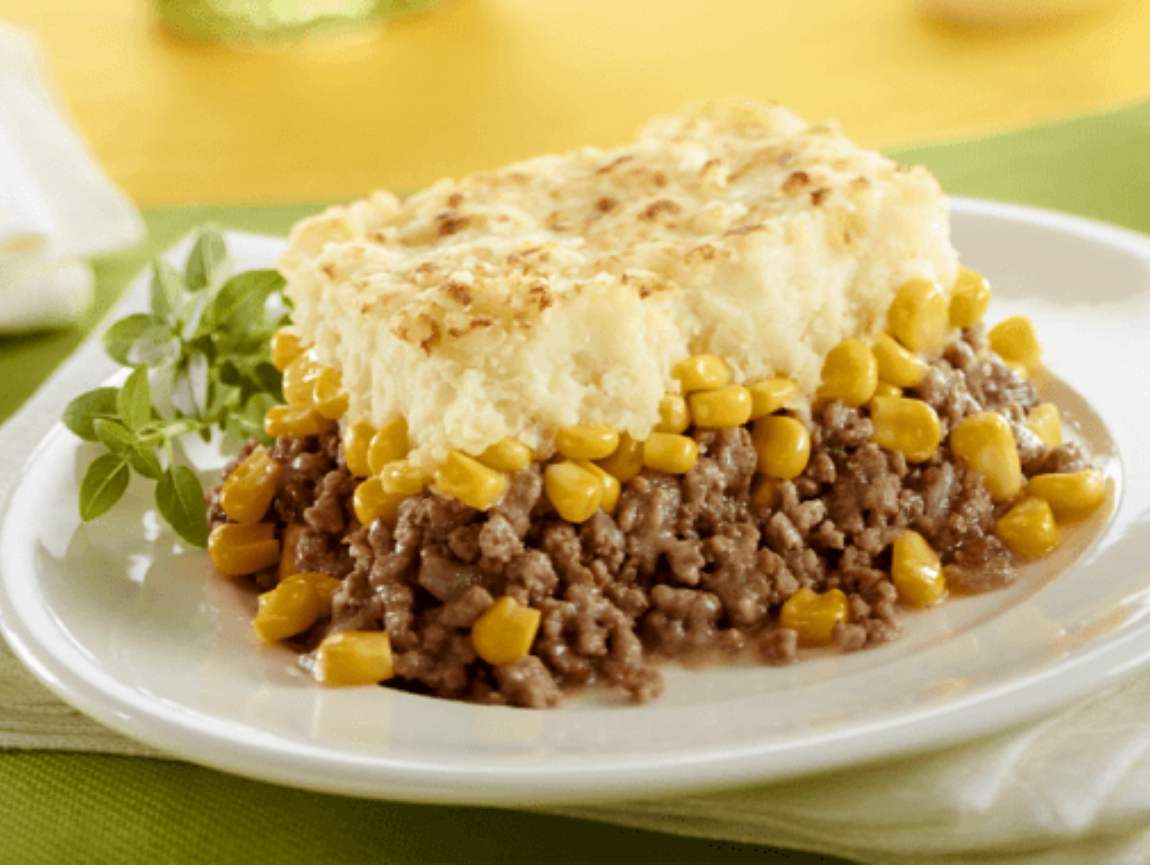 Ingredients
10 cups (2.5 litres) potatoes, peeled and chopped
1 tbsp (15 ml) oil
2.2 lbs (1 kg) lean ground beef
1 onion, chopped
2-3 cloves of garlic, minced
1 tsp (5 ml) ground coriander
1 tsp (5 ml) celery salt
1 tsp (5 ml) paprika
¼ cup (60 ml) butter
½ cup (125 ml) milk
Salt and freshly ground pepper
Preparation
Bring a large pot of salted water to a boil. Add potatoes and cook until tender, about 25 minutes.
In the meantime, in a large saucepan, heat oil on high and brown ground beef.
Add onion, garlic and spices. Cook until the meat is cooked through. Transfer to a large oven-proof casserole dish (lasagna dish).
In the same pan, heat the corn until thawed and put on top of the meat.
Drain the potatoes and mash with butter and milk. Season.
Cover the corn with the mashed potatoes and bake in the oven at 375o F (190o C) for about 20 minutes.
Nutrition Facts (per serving):
Calories: 754
Protein: 50 g
Fat: 32 g
Carbohydrate: 71 g
Fibre: 6 g
Sodium: 230 mg
Recipe ideas using this product