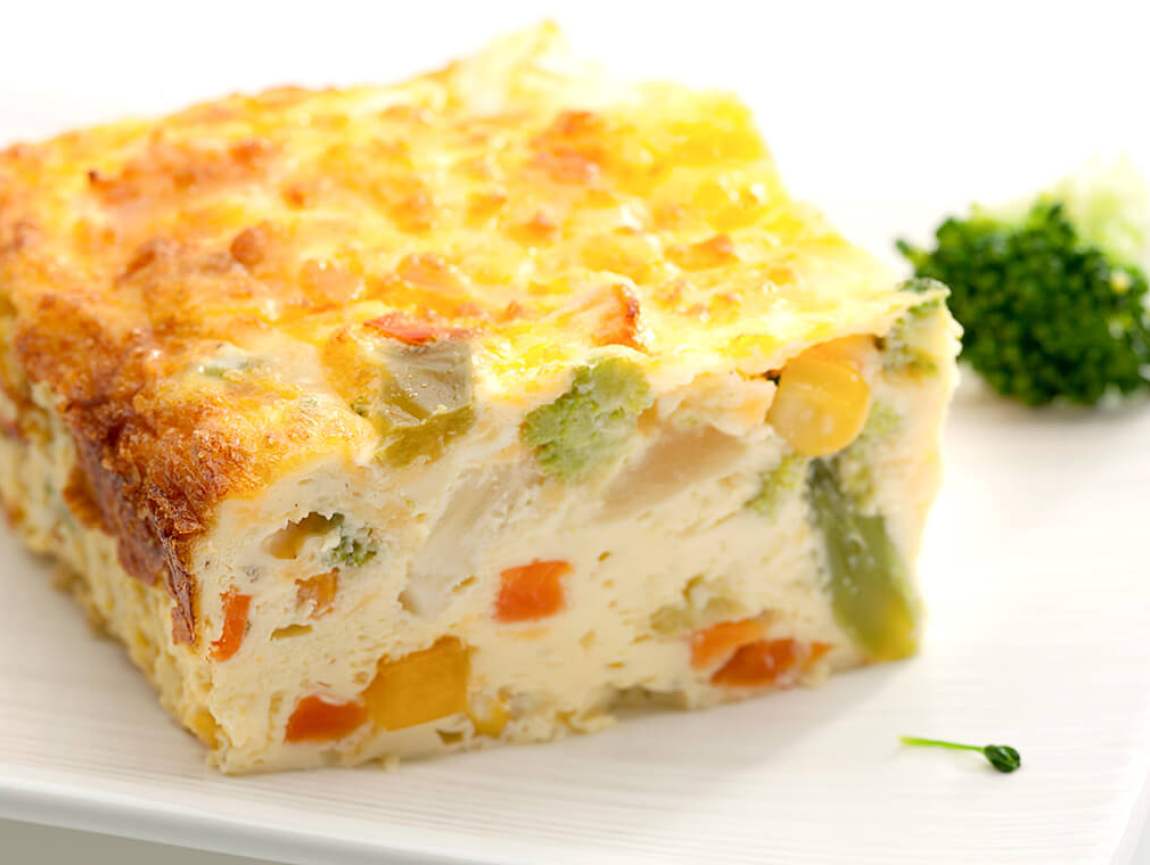 Preparation
Preheat the oven to 180 °C (350° F).
In a 24 cm diameter pan that is 5 cm high (9 inches by ¼ inch high), oil the pan well. Arrange the spaghetti vegetables evenly in the pan.
In a mixing bowl, scramble the eggs, milk, cheese and seasoning.
Whip all the ingredients together to get an even mixture.
Pour the mixture onto the vegetables. Put in the oven and cook for 20 to 25 minutes.
Nutrition Facts (per serving):
Calories: 230
Protein: 14 g
Fat: 16 g
Carbohydrate: 8 g
Fibre: 2 g
Sodium: 240 mg
Recipe ideas using this product