Grandma's cooking is synonymous with childhood memories and evokes an instant feeling of comfort. The smell of a dish that's been cooking for a few hours brings you back to a specific moment in time.
Even if you adore the classics, you still love to add your own touch to a dish. Here are our suggestions to freshen up your grandma's traditional recipes!
How to refresh a dish?
You have two options if you're looking to update a dish: change the presentation or add an unexpected ingredient. You just need some imagination and boldness to give conventional recipes a little boost.
An original presentation
If you want to keep the taste familiar, but still add some freshness to granny's recipe, just change the presentation. For example, present desserts as individual servings in little ramekin dishes.
Grandma's classic chocolate cake in a mug – why not? We bet that she'd think presenting this way is fun and out of the ordinary. Like desserts, lasagna is a dish that your imagination can reinvent: whether rolled up or mini-portions, your guests will be delighted. For more suggestions, take a look at our article Delicious lasagnas in a flash.
An unexpected ingredient
A simple, but surprising way to revitalize a dish is to add an unexpected ingredient. A touch of saltiness in a dessert or a little exotic in a traditional dish can awaken the palate.
It's already been a few year since desserts with bacon especially as a garnish, have been around. From cupcakes to brownies, bacon – the most unusual ingredient for desserts – has made its way to a whole host of sweet treats!
Be inventive and elevate dishes with an unexpected element that will surprise everyone around the table.
Classic recipes reimagined
Spaghetti sauce, shepherd's pie, mac and cheese, apple pie and the famous poor man's pudding – as soon as you sit down in front of one of these classic meals, you're back to your childhood! Take a peek at these traditional recipes that grandma made and the variations will astound you!
Spaghetti sauce
Did you know that the traditional Canadian spaghetti sauce is based on the Bolognese sauce the Italians call ragù? The wave of Italian immigrants in 1800 introduced us to pasta and the delicious recipes that came with them. If you're curious to learn more about pasta, take a look at our article, Pasta: the secret's in the sauce.
Over the years, nonna's updated Bolognese sauce has become a family tradition. Every Canadian family has its own version of the classic spaghetti sauce that you just can't resist, but if you give in to the taste of change, here are a few spaghetti sauce recipes that stand out:
Slow Cooker Vegeterian Spaghetti Sauce
Tomato Basil Pasta Sauce with Lentils
Shepherd's pie
We all know how to put together a shepherd's pie: ground beef, corn and mashed potato, but your imagination can easily transform it. Substituting another ground meat for the beef will give you something that's just as delicious. Adding ingredients to your mashed potato or mixing the corn with other veggies like green peas will too!
Did you know that in Europe, especially France, they make a dish that's similar to shepherd's pie? It's called hachis Parmentier which is sometimes made with ground beef, but in this authentic version of grandma's recipe, it's a duck confit that's covered with mashed potatoes. And there is definitely no corn in this European dish. If you'd like to add a little freshness to your plate, cook up a French Parmentier!
Still think that classic dishes can't be reimagined? Don't be fooled! These recipes will convince you otherwise:
Vegetarian Shepherd's Pie with aged Cheddar
Individual Turkey Shepherd's Pie
Tofu and Cauliflower Shepherd's Pie
Mac and cheese
Who doesn't love mac and cheese? A dish that's so simple, but that satisfies everybody, but mostly grandmothers when they see how much their grandchildren enjoy their meals. As much as we love a good, traditional meal, change is always welcome at the table.
Let's revisit grandma's mac and cheese in these recipes:
Healthy ''Squash n' Squeeze'' Mac n' Cheese
Apple pie
In a crisp, cake or pie, apples transform any dessert into a classic. Remember the aromas of grandma's apple cinnamon crisp? There are many ways to updated apple pie. Change a few ingredients like in these recipes:
There are many ways to present an apple pie, so forget the usual ones. Check out these ideas instead:
Poor man's pudding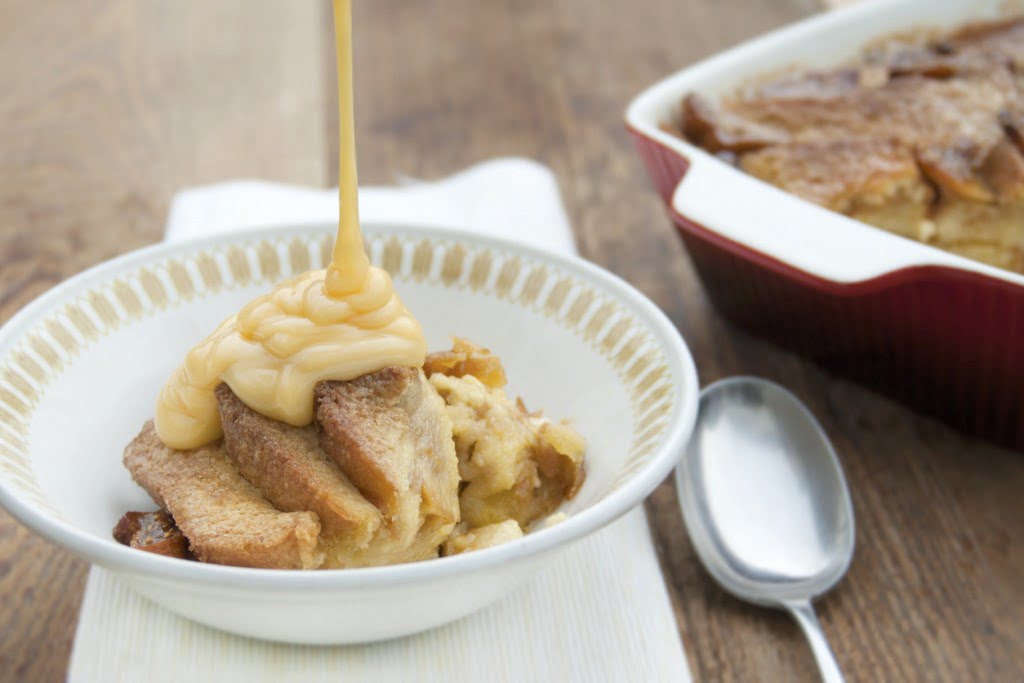 If you have a sweet tooth, poor man's pudding is without a doubt a favourite! Well-established in Canadian homes since the Great Depression of 1929, this delightful dessert is part of our grandmothers' traditions. And what would happen if you added an unlikely ingredient like a spice or small fruit or even changed the presentation?
For a poor man's pudding with a little extra that will be a definite hit at the table, try these recipes:
Poor man's Pudding with Sortilège Liquor
Skillet Mapple Syrup Pudding Cake
Poor Man's Pudding with Apple and Maple 
Whether soups, main meals, desserts or your grandma's other classic or traditional recipes, dare to reimagine them. We challenge you to add your own little touch to one of your favourite grandma's recipes at the next family meal. Your loved ones will be pleasantly surprised – you'll see!