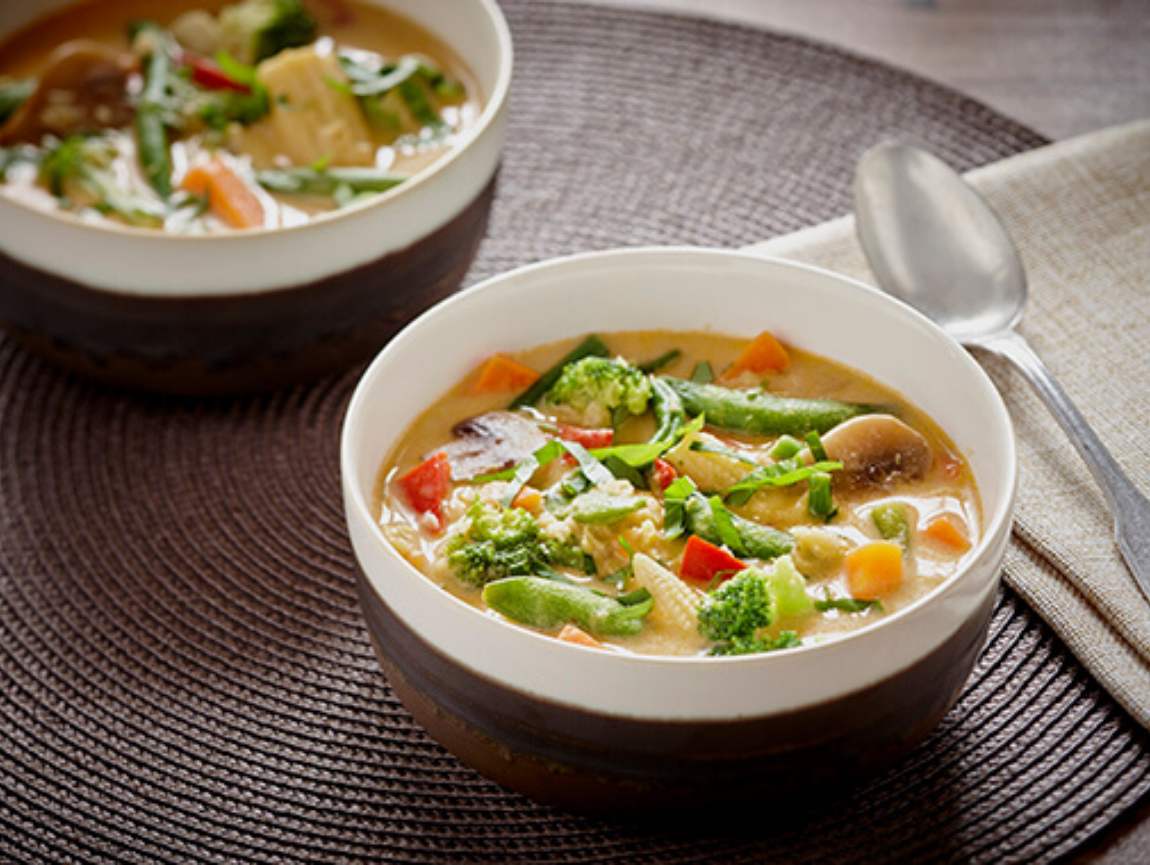 Ingredients
1 bag Arctic Gardens Thai style vegetables for stir-fry
1 tbsp (15 ml) canola oil
2 cloves garlic, chopped
1 tbsp (15 ml) freshly chopped ginger
1 cup (250 ml) dry red lentils
3 cups (750 ml) vegetable stock
1 to 2 tbsp (15 to 30 ml) red or yellow Thai curry paste
1 can coconut milk, 14 oz (398 ml)
Salt
¼ cup (60 ml) freshly chopped basil or cilantro
Preparation
In a pan, heat oil to medium and sauté garlic and ginger for 1 minute.
Add lentils, stock, curry paste and coconut milk. Salt to taste.
Bring to a boil, cover and let simmer for 10 to 15 minutes or until lentils are tender.
Add vegetables and cook at medium heat for 10 minutes. If desired, cut beans and baby corn into smaller pieces so they are easier to eat.
Top with fresh basil or cilantro.
Nutrition Facts (per serving):
Calories: 400
Protein: 18 g
Fat: 18 g
Carbohydrate: 45 g
Fibre: 9 g
Sodium: 280 mg
Recipe ideas using this product