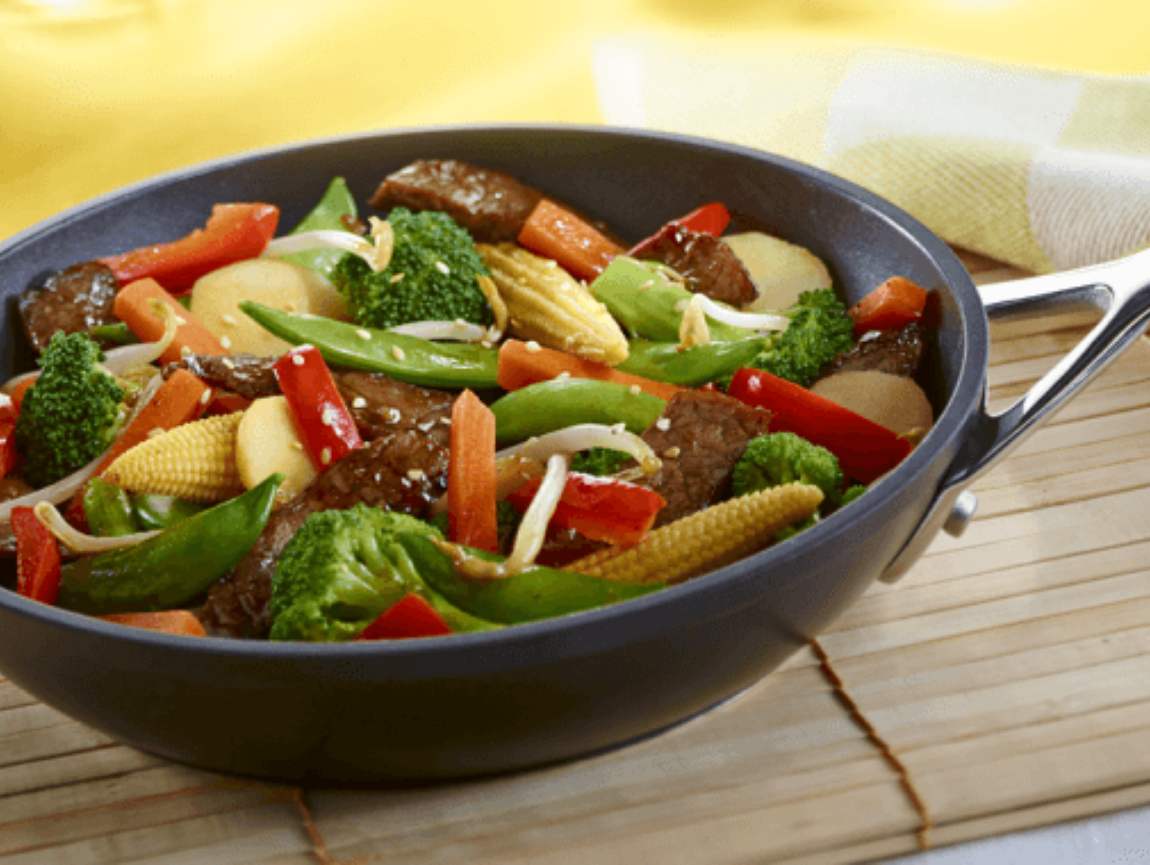 Ingredients
1 tbsp (15 ml) canola oil
2 tsp (10 ml) sesame seed oil
1 lb (450 g) stir-fry beef strips
2 cloves garlic, chopped
2 tbsp (30 ml) fresh ginger, chopped
1 bag of Arctic Gardens Thai Style Stir Fry
¼ c (60 ml) soya sauce
2 tbsp (30 ml) honey
2 tbsp (30 ml) mirin
½ tbsp (7 ml) corn starch
2 tbsp (30 ml) toasted sesame seeds
Preparation
In a large frying pan or wok, heat the oil on high heat. Add the beef strips and brown. Set aside in a bowl.
Return the pan back to the heat and stir-fry vegetables with garlic and ginger until thawed, about 5 minutes.
In a measuring cup, mix together the mirin, soya sauce, honey and corn starch. Pour into the pan. Bring to a boil and stir until thickened.
Add the beef, reheat by stirring gently.
Sprinkle with toasted sesame seeds and serve on steamed rice.
Nutrition Facts (per serving):
Calories: 340
Protein: 28 g
Fat: 13 g
Carbohydrate: 28 g
Fibre: 5 g
Sodium: 640 mg
Recipe ideas using this product