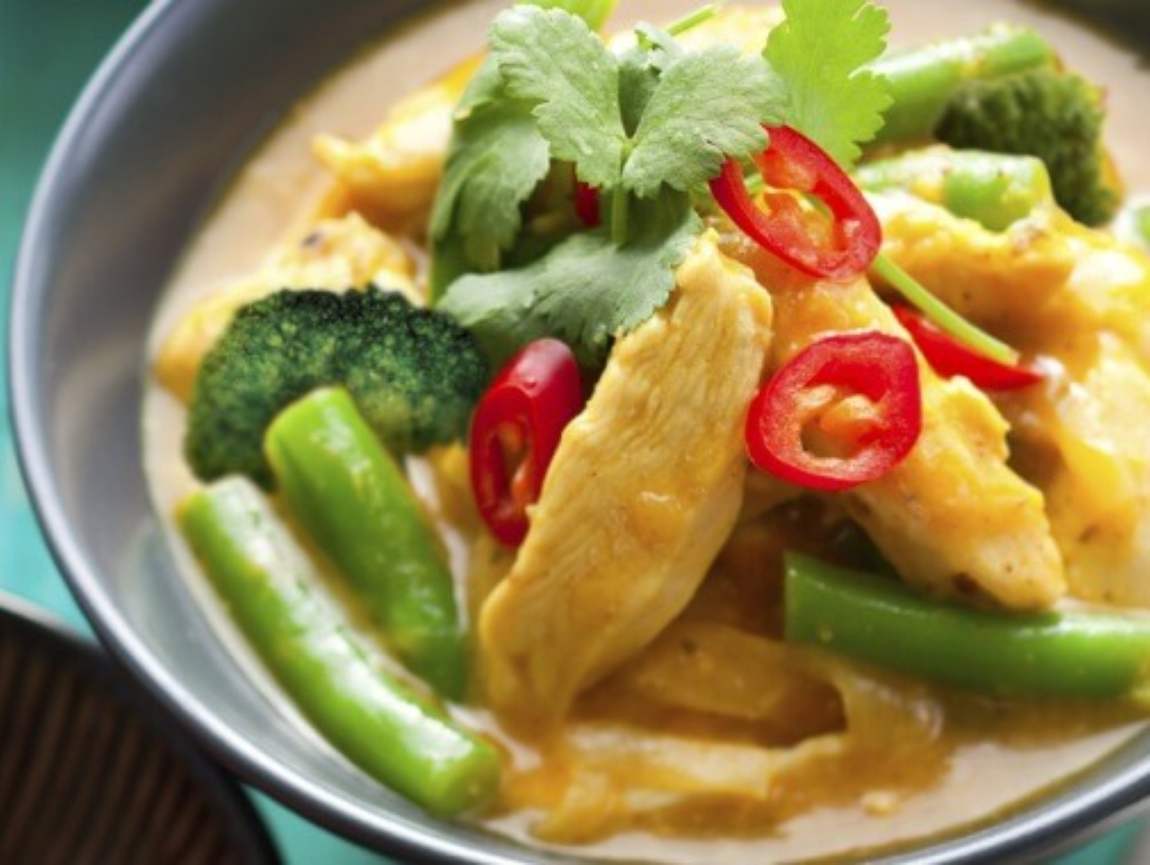 Ingredients
1 bag (750 g) Arctic Gardens Thai style vegetables

45 mL (3 tbsp) vegetable oil

450 g (1 lb) pork, sliced into strips
2 garlic cloves, chopped
3 to 5 mL (1/2 to 1 tsp) curry powder
30 mL (2 tbsp) soya sauce
50 mL (1/4 cup) water
10 mL (2 tsp) cornstarch
Salt and pepper
Cooked noodles or rice
Preparation
In a large skillet or a wok, heat 15 mL (1 tbsp) oil over high heat. Stir-fry pork strips, remove from skillet and keep aside.

In the same skillet heat the remaining oil. Add garlic, curry powder, and the vegetable mix, sauté for about 3 minutes. Combine soya sauce, water and corn starch together and stir into vegetable mixture. Add pork and cook stirring constantly until sauce thickens and vegetables are tender.
Check seasoning.
Serve over rice or noodles.
Nutrition Facts (per serving):
Calories: 340
Protein: 30 g
Fat: 15 g
Carbohydrate: 24 g
Fibre: 7 g
Sodium: 430 mg
Recipe ideas using this product