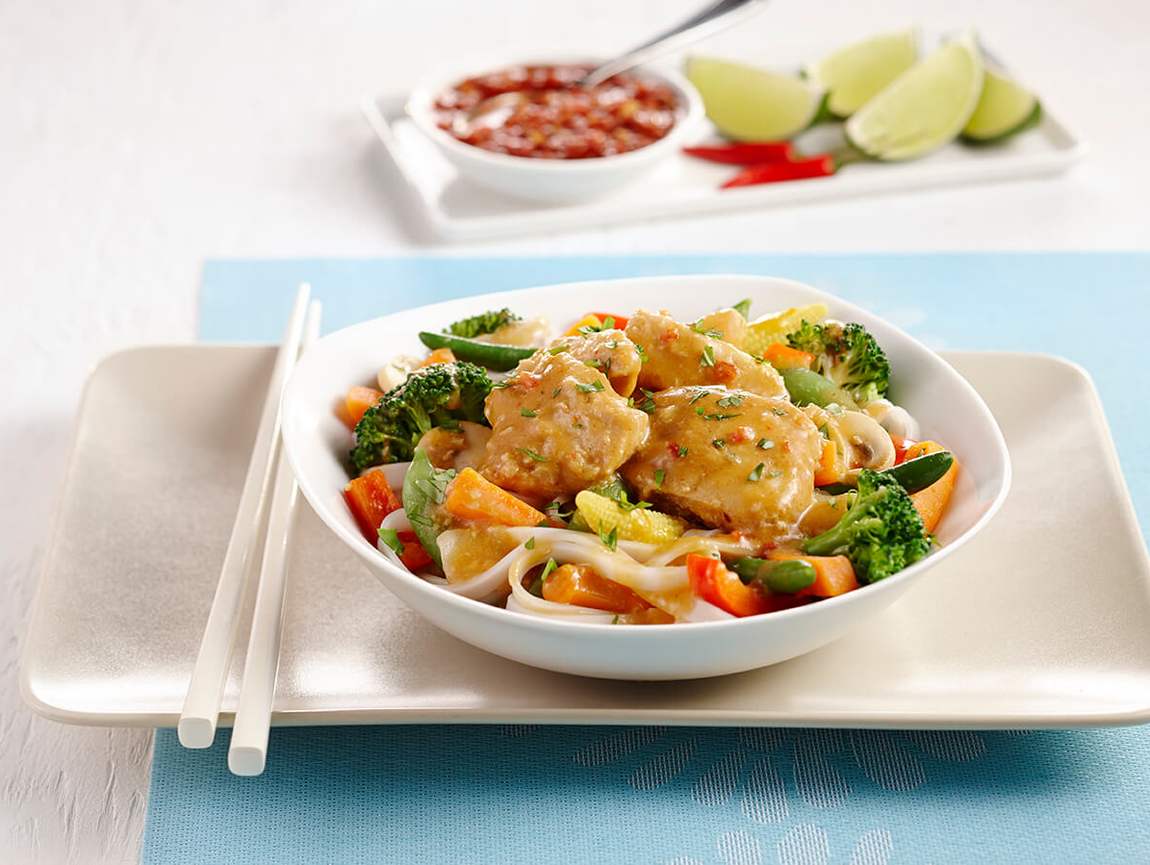 Preparation
1 - Cook the chicken in the oven according to package instructions. Stir halfway through cooking to separate chicken pieces.
2 - In a bowl, soak the rice noodles according to package instructions.
3 - When there are about only 10 minutes remaining until the chicken is done, continue the preparation:
4 - In a large skillet or wok, heat oil over high heat and sauté the garlic and ginger.
5 - Stir in vegetables gradually and stir fry them for 4-5 minutes.
6 - Add drained noodles 6 and sauté 3-4 minutes.
7 - Serve the cooked noodles and vegetables in bowls and top with chicken and sauce.
8 - Sprinkle basil and serve with lime and Sambal oelek if desired. Enjoy!
Nutrition Facts (per serving):
Calories: 520
Protein: 25 g
Fat: 16 g
Carbohydrate: 71 g
Fibre: 5 g
Sodium: 380 mg
Recipe ideas using this product