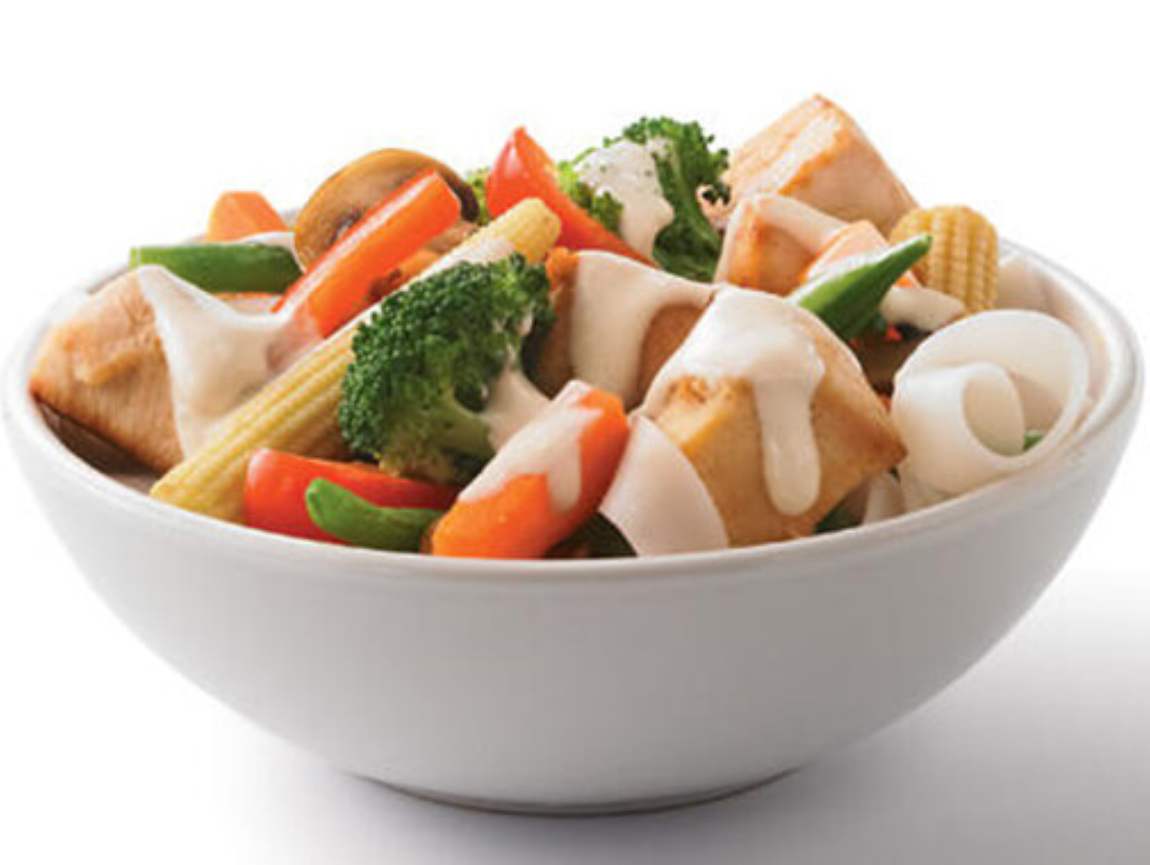 Ingredients
1 bag (750 g) Arctic Gardens Thai Style vegetables
1/2 cup (125 ml) Canadian Cream Cheese
1 tbsp (15 ml) butter
1 lb (450 g) chicken breasts
1 tbsp (15 ml) fresh ginger
2 cloves garlic
1 tbsp (15 ml) soy sauce
3 tbsp (45 ml) honey
Preparation
In a wok or large skillet, melt 1 tbsp (15 ml) butter on high heat and brown 1 lb (450 g) chicken breasts, cut into strips or cubes, with 1 tbsp (15 ml) fresh ginger, chopped, and 2 cloves garlic, chopped. Reserve.
Stir-fry 1 bag (750 g) of Arctic Gardens Thai Style Stir-Fry Mix frozen vegetables for 4–5 minutes, then add to reserved chicken.
Lower the heat to medium and add 1 tbsp (15 ml) soy sauce, 1/2 cup (125 ml) Canadian Cream Cheese and 3 tbsp (45 ml) honey to the wok.
Let cheese melt to obtain a smooth sauce.
Add reserved chicken and vegetables to sauce.
Reheat and serve with rice noodles or rice.
Recipe graciously provided by Dairy Farmers of Canada.
Nutrition Facts (per serving):
Calories: 400
Protein: 36 g
Fat: 12 g
Carbohydrate: 41 g
Fibre: 8 g
Sodium: 505 mg
Recipe ideas using this product