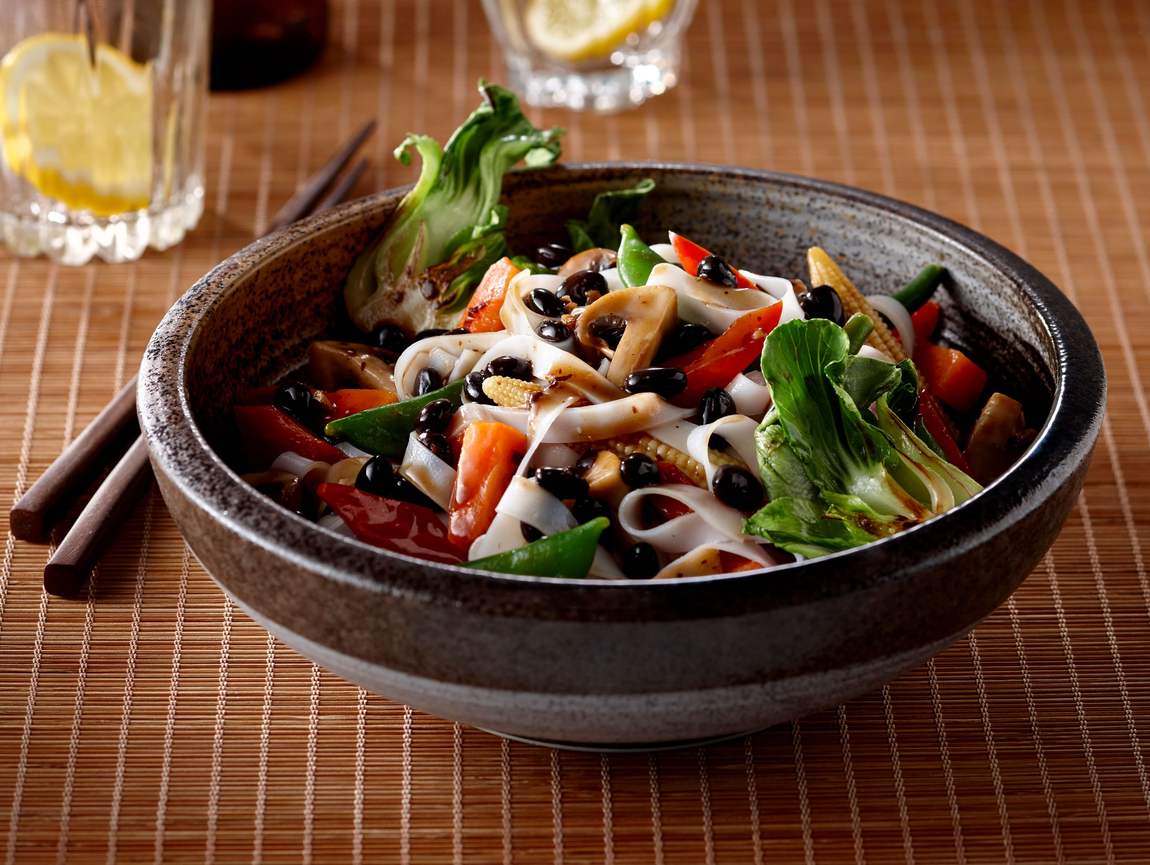 Ingredients
1/2 lb (225 g) rice vermicelli
2 tsp (10 ml) canola oil
4 c (1 litre) mixed vegetables of choice (bok choy, cauliflower, mushrooms, etc.)
1/3 c (80 ml) Asian black bean garlic sauce
1/2 c (250 ml) orange juice
1 can 14 oz (398 ml) black beans
Preparation
Prepare noodles according to package directions, either by soaking in boiling water or cooking in a pot of boiling water.
In the meantime, in a wok or a large frying pan, heat oil over medium-high heat and sauté garlic and ginger for 5 minutes. Transfer to a large bowl.
Return wok to medium-high heat and add sauce and orange juice. Bring to a boil.
Add the beans to the sauce and simmer for 2 minutes.
Add drained noodles, stir to coat with sauce and cook for 2 minutes or until noodles are tender.
Add the stir-fried vegetables and serve.
Recipe ideas using this product