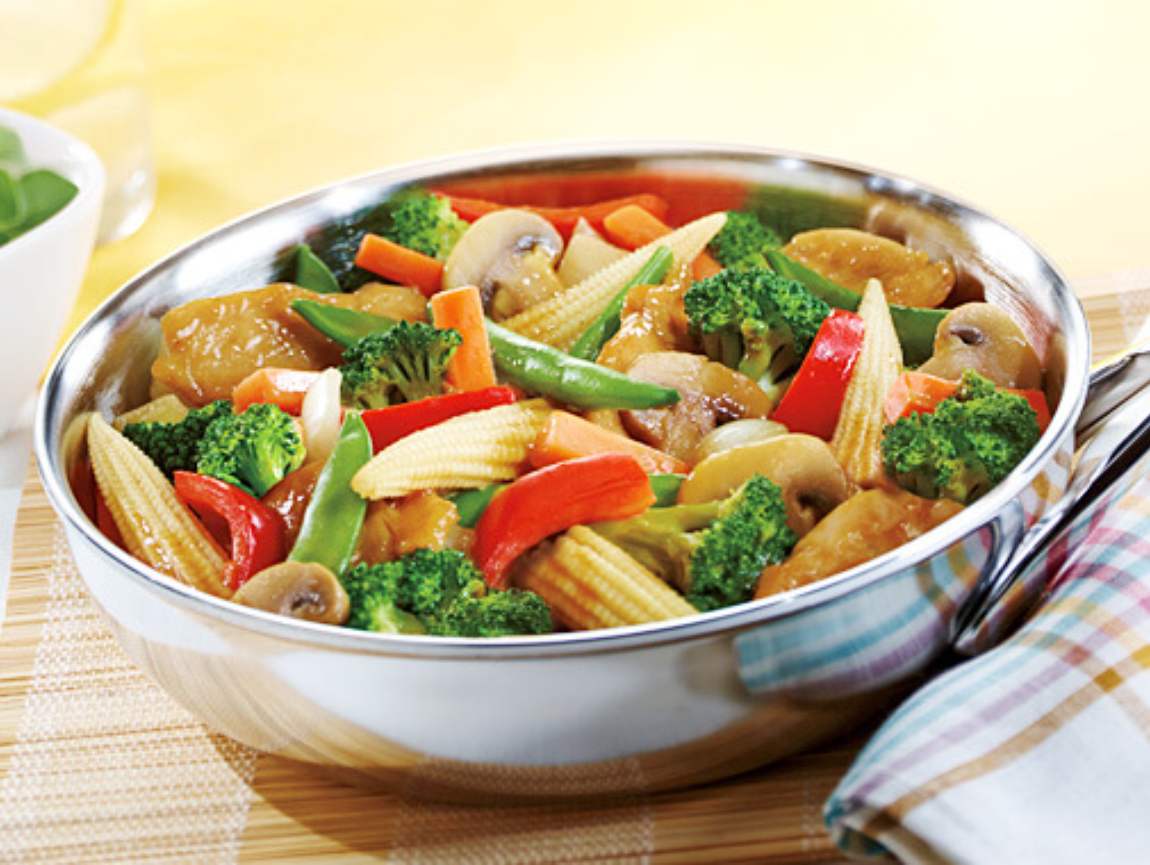 Ingredients
2 tbsp (30 ml) canola oil
½ c (125 ml) cashews
1 ½ lbs (675 g) chicken cut into strip (thighs or breasts)
2 garlic cloves, chopped
1 tbsp (15 ml) fresh ginger, chopped

Sauce:
2 tbsp (30 ml) peanut or cashew butter
2 tbsp (30 ml) soya sauce
2 tbsp (30 ml) Hoisin sauce
2 tbsp (30 ml) rice vinegar
2 tbsp (30 ml) honey
½ c (125 ml) chicken stock
¼ c (60 ml) regular or Thai basil, finely chopped
Preparation
In a large frying pan or wok, heat oil on medium-high heat and roast cashew for 5 minutes. Set aside in a bowl.
Raise the heat to high and brown the chicken with garlic and ginger. Set aside in a large bowl
Add the remaining oil to the pan and stir-fry the vegetables at high heat until they have thawed.
Add to the chicken.
Mix all ingredients in the sauce.
Return the pan back to the heat and add the cooked ingredients to the sauce. Bring to a boil and stir to thicken.
Transfer the chicken and vegetables into the sauce. Reheat by stirring gently.
Garnish with roasted cashews and basil and serve.
Nutrition Facts (per serving):
Calories: 445
Protein: 36 g
Fat: 22 g
Carbohydrate: 29 g
Fibre: 5 g
Sodium: 470 mg
Recipe ideas using this product