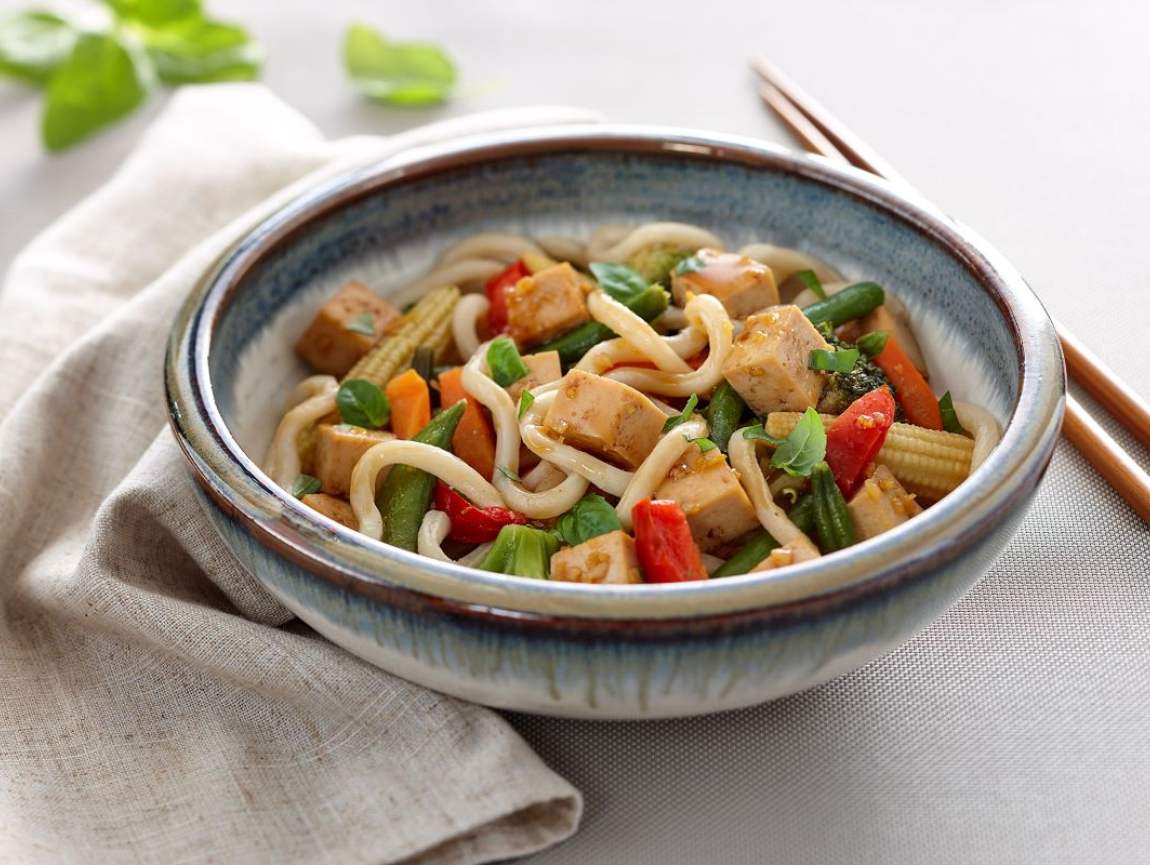 A quick and easy meal bowl with the perfect blend of vegetables and the unique touch of maple syrup.
Ingredients
1 ½ tbsp (22 ml) hoisin sauce
1 ½ tbsp (22 ml) soy sauce
3 tbsp (45 ml) maple syrup
1 clove garlic, minced
1/2 tbsp (7 ml) freshly chopped ginger
6 oz (180 g) extra-firm tofu, cubed
1 or 2 packages of 200 g udon noodles
3 c (750 ml) Arctic Gardens vegetables for Thai style stir-fry
2 tbsp (30 ml) freshly chopped basil or cilantro
Preparation
In a microwave-safe bowl, combine hoisin sauce, soy sauce, maple syrup, garlic and ginger. Heat for 1 minute.
Add the chopped tofu, stir to coat well and heat for another 2 minutes.
In another bowl, add the noodles and vegetables. Cover and cook for 5 minutes, stir and cook another 3 minutes or until noodles are tender and vegetables are heated through. Allow a few more minutes for 2 packages of noodles.
Reheat the tofu for 1 minute and add to the bowl of noodles and vegetables.
Stir and divide among the plates.
Sprinkle with basil or cilantro.
Recipe ideas using this product