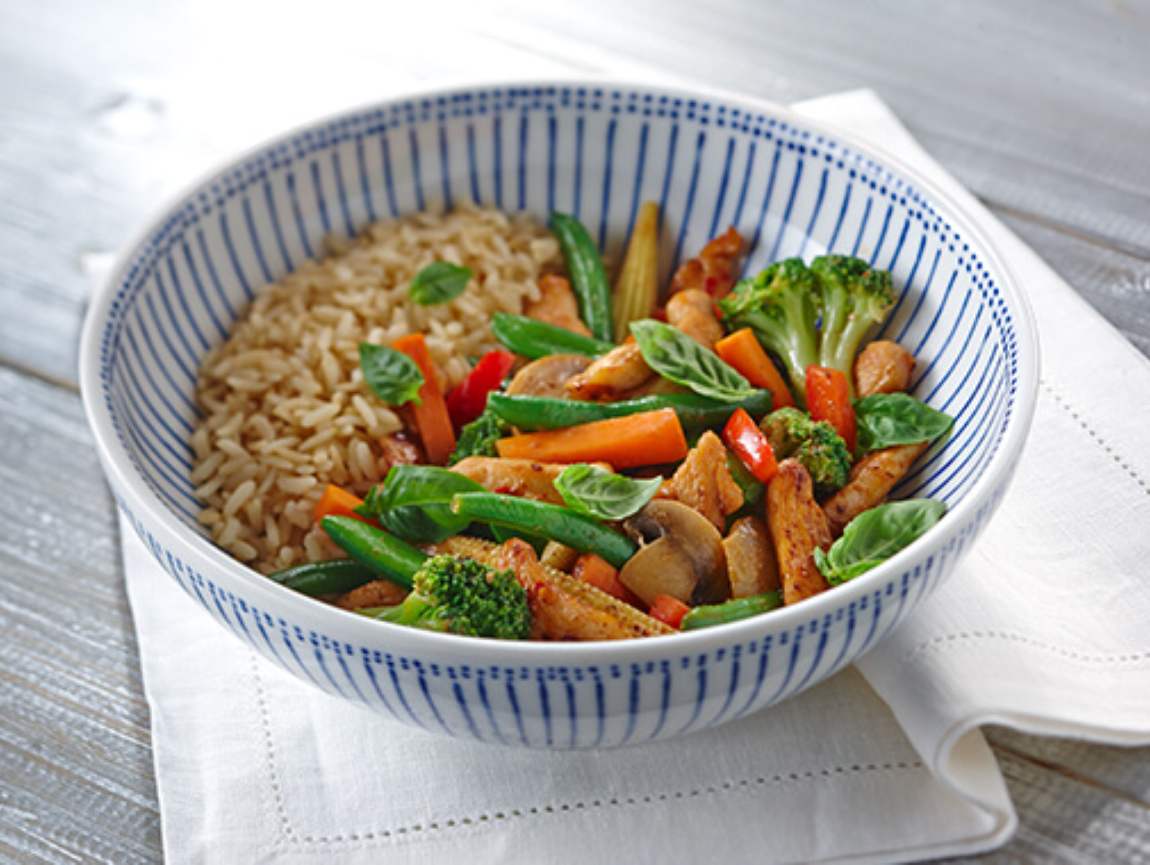 Ingredients
1/2 bag (375g) of Arctic Gardens Thai style vegetables
2 skinless, boneless chicken breasts
4 tsp fish sauce
4 tsp brown sugar
2 tsp cornstarch
1 tsp hot chili-garlic sauce
2 tsp vegetable oil
1/2 cup packed basil leaves and stems
Preparation
Slice each chicken breast in half horizontally so you have 4 pieces. Slice each piece into very thin strips crosswise.
Place in a medium bowl. Stir in fish sauce, sugar, cornstarch and chili-garlic sauce. Stir well to coat.
Heat a large non-stick frying pan over medium-high. Add oil, then chicken. Cook until chicken is golden, about 5 min.
Add Arctic Gardens Stir Fry vegetables, stirring occasionally, until vegetables are tender-crisp and hot, 5 to 6 more min.
Remove from heat. Stir in basil leaves and stems just before serving.
Serve with a bowl of rice.
Nutrition Facts (per serving):
Calories: 190
Protein: 23 g
Fat: 4 g
Carbohydrate: 17 g
Fibre: 4 g
Sodium: 560 mg
Recipe ideas using this product