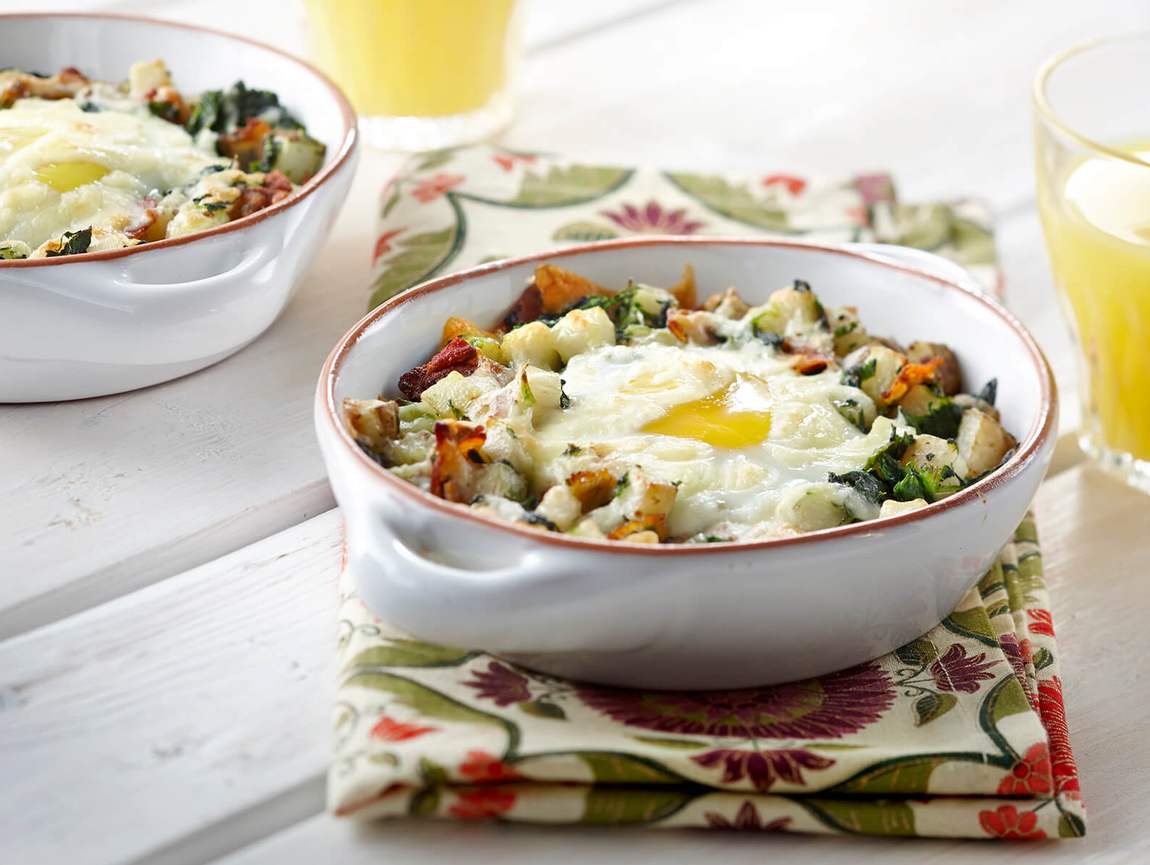 Ingredients
5 ml (1 tsp) olive oil
1 medium potato, cubed
¼ cup (60 ml) pre-cooked bacon or ham, finely chopped
2 Arctic Gardens spinach nuggets
Salt and freshly ground pepper
1 or 2 eggs
¼ cup (60 ml) grated cheese, optional
Preparation
1- Preheat the oven to 425o F (210o C).
2- In a pan, heat the oil on medium heat and brown the potatoes with the bacon or ham for 4 to 5 minutes.
3- Add the spinach and continue to cook to thaw and separate in the mix. Season.
4- Transfer into a large ramequin or a mini-casserole dish.
5- Crack the egg or eggs into the hot mixture and top with the cheese.
6- Continue cooking in the oven for 10 to 12 minutes or until the eggs are cooked to your liking.
Nutrition Facts (per serving):
Calories: 540
Protein: 30 g
Fat: 28 g
Carbohydrate: 41 g
Fibre: 5 g
Sodium: 962 mg
Recipe ideas using this product