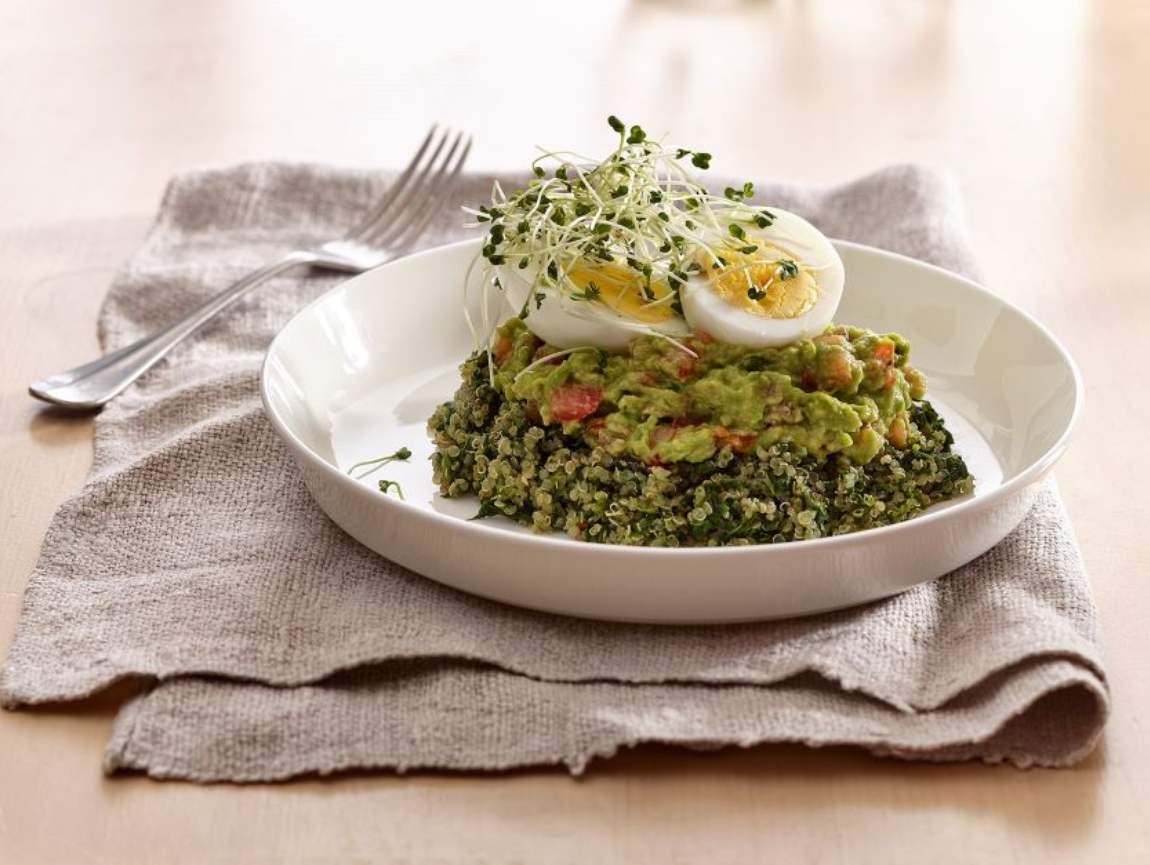 Thanks to the touch of flavour and freshness provided by Microgreens, this bowl will be your perfect breakfast or brunch!
Ingredients
1 or 2 eggs cooked as desired: sunny side up, poached, soft or hard-boiled
2 Arctic Gardens spinach nuggets , frozen
1/2 tbsp (7 ml) olive oil
3.5 oz (106 ml) quinoa
Salt and freshly ground pepper
½ avocado
½ to 1 green onion, chopped
½ tomato, diced
1/3 c (80 ml) broccoli, sunflower or alfalfa microgreens
Preparation
Cook the eggs as desired.
In a pan over medium heat, thaw the spinach.
Add the olive oil and quinoa. Cook for 2 minutes to heat through and season to taste. Set aside.
In a bowl, mash the avocado with a fork, add the green onion, chopped tomato and season.
Arrange the spinach quinoa in a circle on a plate.
Garnish with mashed avocado, egg(s) and microgreens.
Recipe ideas using this product