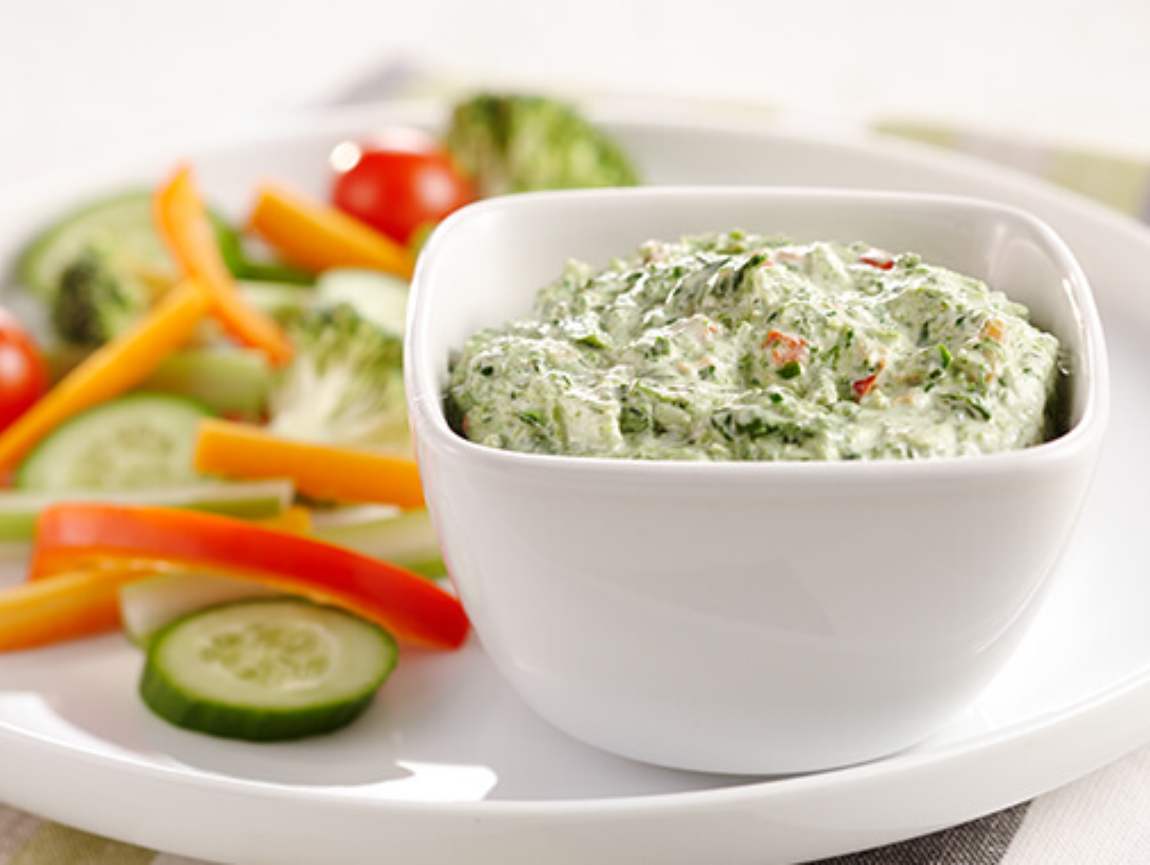 Ingredients
15 ml (1 tbsp) butter
500 ml (2 cups) Arctic Gardens Asian-style stir-fry vegetables
½ bag Arctic Gardens spinach
250 ml (1 cup) mayonnaise
125 ml (½ cup) sour cream
15 ml (1 tbsp) lemon juice
30 ml (2 tbsp) freshly chopped chives or chopped green onion
2 ml (½ tsp) garlic powder
Salt and freshly ground pepper
1 loaf of Pumpernickel bread, hollowed out (optional)
Preparation
1- In a pan, melt the butter on medium-high heat and sauté the Asian-style stir-fry vegetables.
2- Add the spinach and cook for 3 to 4 minutes more to thaw and allow the excess water to evaporate. Remove from heat and set aside to cool.
3- Transfer the vegetables into a food processor and pulse into chopped into small pieces.Be careful not to purée.
4- In a bowl, mix together the chopped vegetables with the remaining ingredients. Season to taste.
If desired, serve in a hollowed out pumpernickel bread. Serve with raw vegetables, pieces of bread that were torn from the loaf and/or crackers.
Nutrition Facts (per serving):
Calories: 215
Protein: 2 g
Fat: 21 g
Carbohydrate: 6 g
Fibre: 2 g
Sodium: 180 mg
Recipe ideas using this product