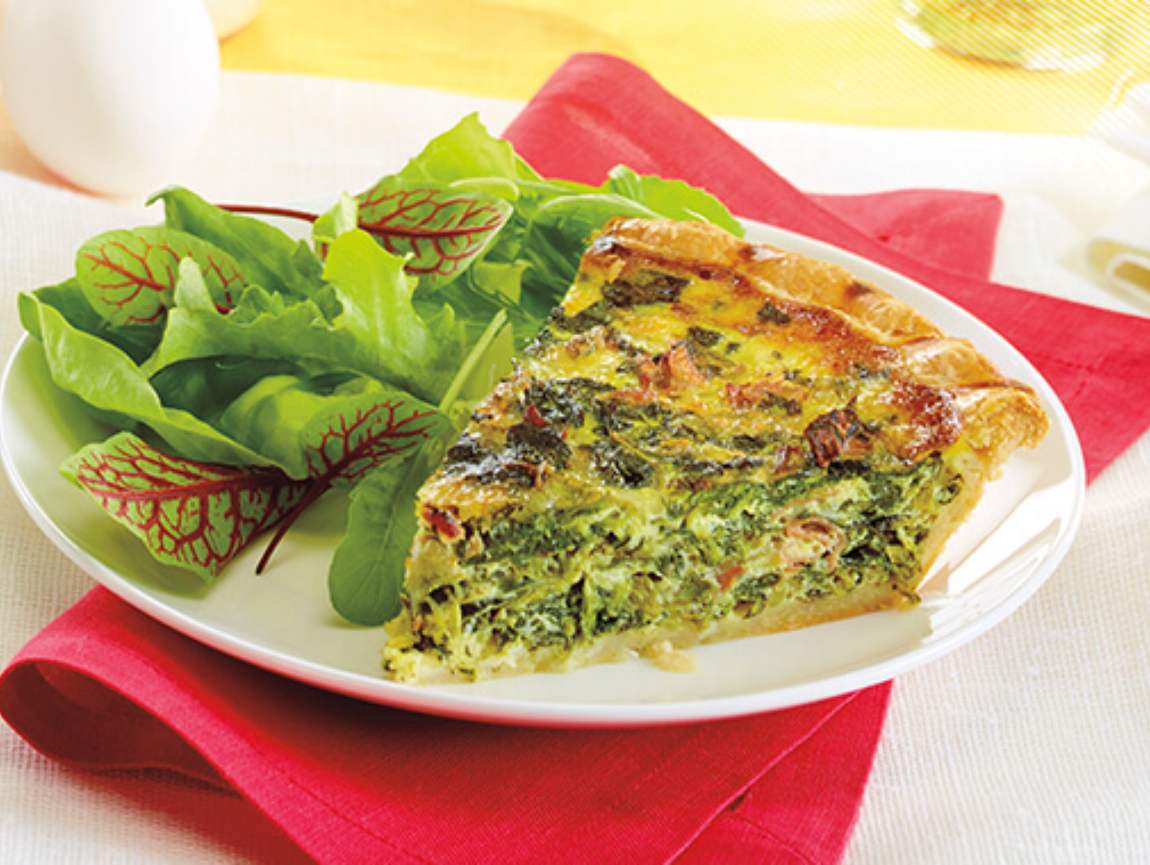 Ingredients
½ bag Arctic Gardens spinach
1 tbsp (15 ml) olive oil
1 ½ oz (45 g) prosciutto, minced
½ cup (125 ml) onion, chopped

4 eggs

½ cup (125 ml) 10% cream
Freshly ground pepper
1 cup (250 ml) your choice of grated cheese (aged cheddar, Swiss, Gouda, etc.)
1 10 inch (23 cm) homemade or premade pie crust, uncooked
Preparation
Preheat oven to 375o F (190o C).
In a frying pan, heat oil on medium-high heat and brown prosciutto and onion.
Add spinach and cook until thawed and excess water has evaporated. Remove from heat and set aside to cool.
In a large bowl, beat eggs with cream and add pepper to taste.
Add the cooled spinach mixture and grated cheese. Mix together and pour into pie crust.
Bake in the oven for 45 minutes or until the crust is golden and the spinach mixture is firm and slightly coloured.
Serve hot or cool.
Nutrition Facts (per serving):
Calories: 307
Protein: 15 g
Fat: 22 g
Carbohydrate: 13 g
Fibre: 2 g
Sodium: 468 mg
Recipe ideas using this product