Salmon Filet Stuffed with Spinach and Apple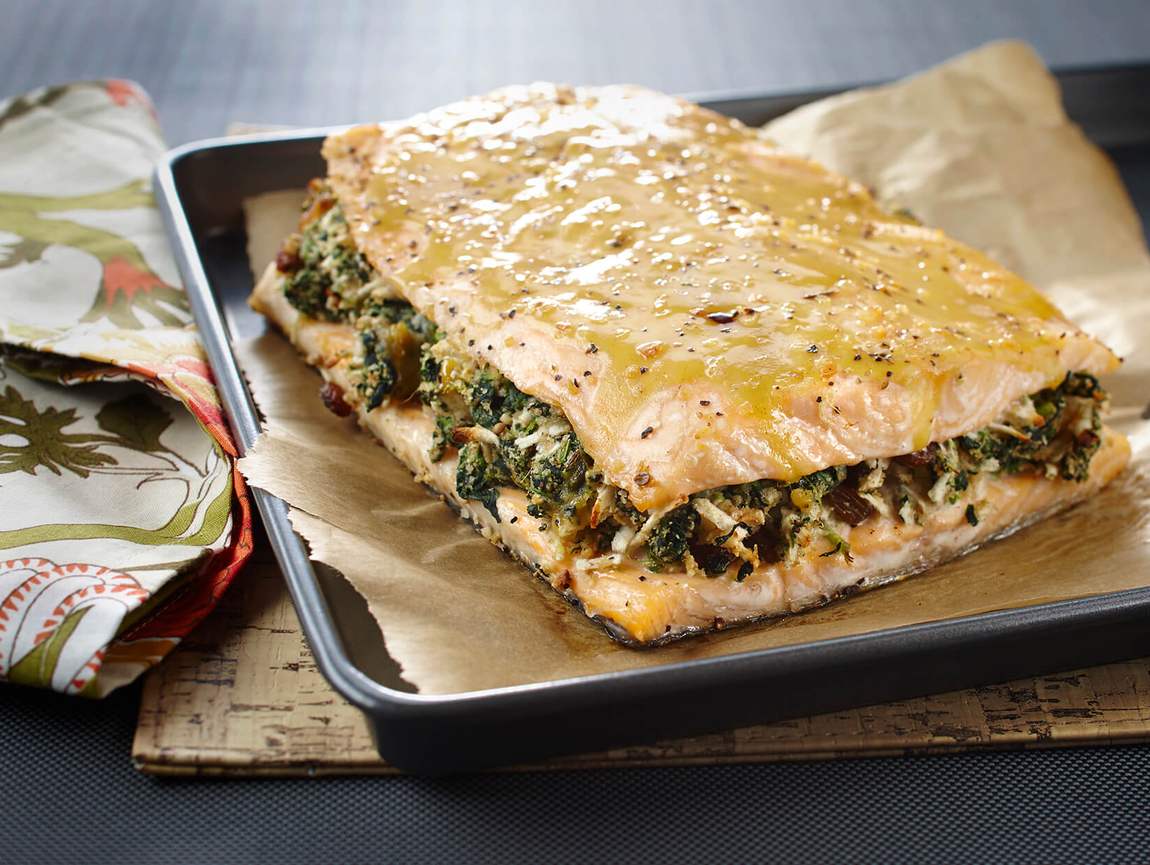 Ingredients
8 Arctic Gardens spinach nuggets
1 apple, peeled and chopped
2 tbsp (30 ml) raisins
1/3 cup (80 ml) bread crumbs
1 1/3 lb (600 g) salmon filet
Salt and freshly ground pepper
1 tbsp (15 ml) Dijon mustard
½ tbsp (7 ml) honey or maple syrup
½ tsp (2 ml) steak spice
Preparation
1- Press the spinach in your hands to extract all of the water. Put the spinach in a bowl.
2- Add the grated apple, raisins, bread crumbs, salt and pepper.
3- Preheat the oven to 425o F (210o C).
4- Cut the salmon filet in half width-wise.
5- Put the smaller piece in an oven-proof dish.
6- Cover the salmon with the spinach mixture. Place the larger piece of salmon file on top.
7- Mix the mustard and honey together. Baste the salmon with the mixture and sprinkle with the steak spice.
8- Bake in the oven for 20 minutes or until cooked to taste and serve.
Nutrition Facts (per serving):
Calories: 350
Protein: 31 g
Fat: 16 g
Carbohydrate: 19 g
Fibre: 2 g
Sodium: 310 mg
Recipe ideas using this product