Have you ever tried cooking frozen peppers, mushrooms or onions? If the answer is yes, did you notice they're often soggy and bland? This is why Arctic Gardens decided to launch three new products: vegetables for fajita, chopped onions and vegetables for pizza. It's time these frozen veggies, which are usually too soggy to be as good as fresh, could finally be eaten straight out of the freezer. The blends are made of crispy vegetables that could be mistaken for fresh!

How this new method works
To get a crispy, delicious product, we had to rethink how veggies are frozen. Their high concentration of water makes them much too soggy when they're added to recipes. So the solution consisted of removing some of the excess water before freezing. To do this, we established a new was of processing:
Prepare veggies like we usually do (wash and cut them)
Partially dehydrate the vegetables in the microwave to remove some of the water
Freeze them like we do other products
This new simple, efficient method was developed at our Sainte-Martine plant by dedicated people who also wanted to make homemade pizzas with their frozen veggies!

Benefits of this method
Peppers, onions and mushrooms that have been cut and washed beforehand makes them truly essential ingredients for your recipes.
Never before have frozen vegetables resembled their fresh counterparts. This new process of removing excess water from the veggies is what makes them delicious and crisp just like fresh veggies. They also don't leave residual water in the pan: they weigh the same frozen as fresh and they caramelize quickly. That's a big plus when making caramelized onions for a juicy burger or grilling peppers for fajitas just right. They provide the same benefits as frozen products, like long shelf life. In fact you get the best of both worlds.

What recipes can they be used in?
These vegetables are really flexible, just like their fresh versions, so they can be added to a variety of recipes. Here are a few of our suggestions to inspire you:
With chopped onions
You can use chopped onions like you would in a recipe that calls for fresh onions. That makes them practical for stir-fries, soups or any dish that requires sautéing onions. They're also particularly good caramelized or in a nice, hot onion soup.
Caramelized onions for hamburgers, sandwiches, wraps and canapés
With vegetables for fajita
Even though the name is perfect if you're making fajitas, this veggie combo can be added easily to many other recipes. They're great browned in a pan, on top of pasta, inside wraps or garnishing a delicious dip.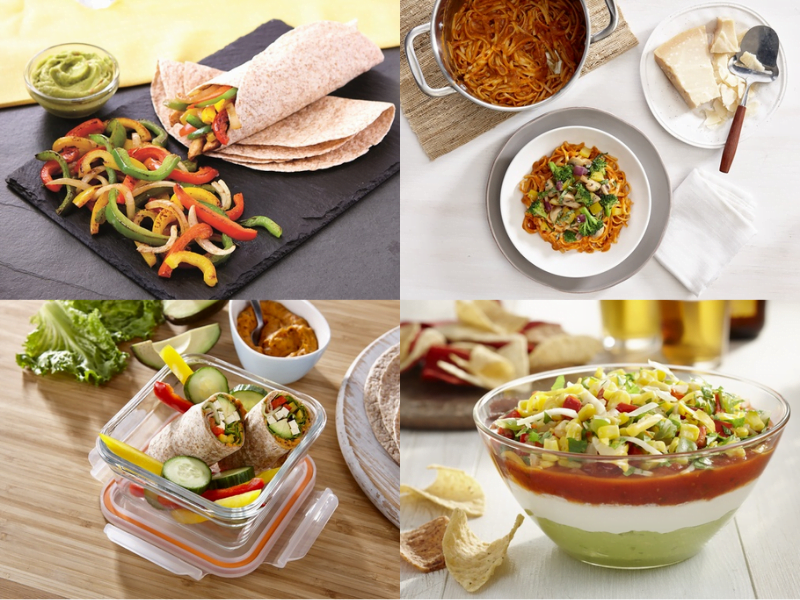 Pasta with red peppers and sautéed vegetables
Tofu vegetable wrap (if grilled)
With vegetables for pizza
These veggies are just as delectable on pizza as in quesadillas, omelettes and wraps. Try using veggies for pizza in an Asian stir-fry or any other recipe that calls for a combination of veggies.
Chicken and vegetable quesadillas
Pizza with capicollo, pesto and vegetables
Now that you know a bit more about how to get frozen veggies from mushy and soggy to crispy and oh-so-good, which recipe will you use them in?