Summer is just getting started and you're looking forward to vacation. A corn roast is a great way to feel like you're on vacay without spending all the money. This very special Québec tradition of corn roasts didn't just happen overnight. Learn more about the history of corn roasts, cooking techniques, incomparable side dishes, as well as different ways of using up leftovers!
History of corn roasts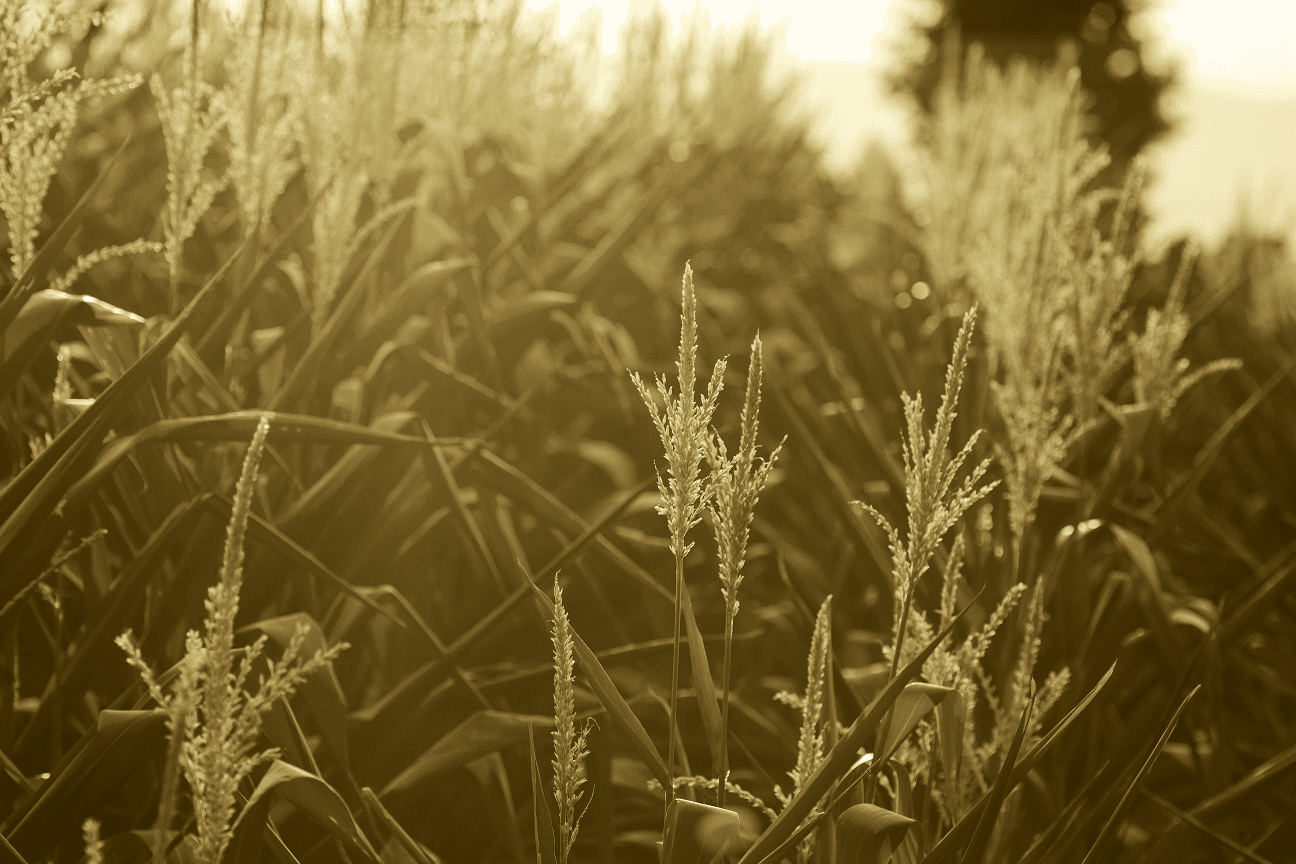 In Québec, the French expression for corn roast is "épluchette de blé d'Inde". Épluchette means to remove or peel and blé d'Inde literally means Indian wheat. But why would corn be called Indian wheat? Well, when Christopher Columbus landed here and discovered corn, he thought he was in India at the time, so that's what he named it! Since colonization, corn has been an important staple to our culture. It's because of this cultural significance that corn roasts appeared in Canada.
In the old days, corn roasts were part of the chores at the end of the harvest season to ensure that the corn wasn't wasted. It meant removing the husks and preparing the corn for storing for the upcoming year. Now, the corn harvest, as well as corn roasts start earlier in mid-July.
Nowadays, a corn roast is hardly a chore. It's more of a chance to get together with friends or family for a seasonal meal to take advantage of the good weather. The origins of this custom which are present in several other countries like France, the US and Portugal, aren't clear. However, corn roasts usually take place outside where you eat as much corn and other side dishes as you want. Whether it's an annual family tradition that you just can't get out of or simply a reason to chow down on a bunch of corn, a big celebration outdoors or a small dinner on the balcony, corn roasts are always a great idea.
Cooking corn on the cob
There isn't just one way to prepare corn on the cob. Before you even consider a recipe, let's take a look at the many ways to cook it.  
On the BBQ 
More and more, people are barbecuing corn on the cob. It's a simple technique that requires little preparation. There are three ways to barbecue corn on the cob :
In their husks: Without removing the husks, soak the cobs in cold water for 10 minutes. Then grill them for about 10 minutes or until the husks are blackened. Put on a pair of gloves and remove the husks before serving. This cooking technique makes removing the husks an easy task. For more info about this method, check out this

Reader's Digest recipe

.

Unhusked: Remove the husks, baste with butter and grill for 8 to 12 minutes. For more details, read about

this

easy way to cook corn on the BBQ

.

In tinfoil: Similar to a papillote, remove the husks, brush with butter and wrap in tinfoil. Cook on the BBQ for 10 minutes at medium heat. Not convinced? See for yourself by trying this

Olive Oil Parmesan Grilled Corn

.
For other BBQ recipe ideas, consult our Guide to a remarkable veggie BBQ.
In the microwave  
Microwaving corn on the cob is a quicker technique. Simply remove a layer of the husks making sure to keep a layer so it doesn't dry out. Then cook on high for 4 to 5 minutes per cob or 7 minutes for two. Let cool and it's ready to serve! For great results, consult this Microwave Corn on the Cob article.
In the oven   
For cooking corn on the cob in the oven, you simply put the unhusked cobs directly on the grill in an oven at 375° F, then bake for 20 minutes. For all the steps to cook this way, read this Oven Roasted Corn on the Cob recipe.
In boiling water 
Regardless of which recipe you choose, if you boil corn on the cob, you have to first remove the husks and silk. Then several methods are possible. Here are two of them:
Traditional method
Bring a large pot of water to a boil. Add the corn on the cob and cook for 6 to 7 minutes. You can leave them in the hot water for about 10 minutes when they're done to keep them warm. There are many original recipes inspired by this method. Try this best Way to Cook Corn on the Cob and your corn roasts won't ever be the same!
Quick method
Put one inch of water in a large pot and bring to a boil. Add the corn on the cob. Cook covered for 1,5 minutes, turn the cobs and cook for another 1,5 minutes. This quick cooking method is convenient when you don't have a lot to make. When you have a lot of corn, it's better to use one of the other techniques or methods!
If you want to have a lot of friends over for your corn roast, but don't have a pot that's big enough, just put the corn in a cooler filled with boiling water and let them rest for 20 minutes. For more tips and ideas for your next corn roast, consult this article about organizing a memorable feast!
Special Recipes
Source : Seeded at the Table
A corn roast is a delicious meal, but it's also a fun event. Don't be afraid to get out of the same old routine and try different and unusual recipes. Here are just a few to inspire you:
Corn on the Cob with Cajun Spiced Butter
Grilled Corn on the Cob with Prosciutto and Herb Butter
Want to make a change or simply offer your guests more choices? Try these 6 flavoured butter recipes!
These other recipes are just as tasty, too:
Sun-dried Tomato, Basil and Poppy Seed Butter
Lemon, Dill and Saffron Butter
Recipes for a corn roast
Traditionally, corn on the cob is the main food that you eat at a corn roast, but don't be fooled. It's not the only thing you'll find! Often, raw veggies, dips and hot dogs are served, too. Other healthier choices are also available to you. Here are a few suggestions:
Salads are enjoyed more often in summer. Try these recipes and make your guests happy:
Spicy Cucumber Watermelon Salad
Avocado, asparagus and hearts of palm salad
Grilled Asparagus with Feta and Mint
Hot dogs are really popular when it's nice out, but are they always a healthy choice? Make your own hot dogs and choose what goes in them. Sandwich rolls are also an interesting option. Guests will love how fresh they are! See for yourself:
Sweet Chilli Shrimp and Scallops Hot Dog 
Source:  Petite Vanille
Quick and easy sides are ideal when having a lot of people over for an outdoor event like a corn roast. Here are few recipes to try this summer:
Grilled-cheese Sticks and Homemade Tomato Sauce
It's not always easy having large groups over, so we recommend reading our article called Hosting a large group without a hassle to get more tips and recipes.
What to do with leftovers
After a huge meal like a corn roast, it's not uncommon to find yourself with leftover cobs, so we'll give you tips and ideas on how to avoid wasting all that great corn.
Storing
In the fridge
The simplest way to store leftover cobs is in the fridge. Take the kernels off the cobs and keep them in a hermetically-sealed container in the fridge. This technique saves space in the fridge and makes it easy to incorporate the corn into your favourite recipes. Corn keeps in the fridge for several days. Raw, unhusked cobs keep for two to three days.
In the freezer
Although corn keeps well in the fridge, it's not perfect because it can lose its taste and freshness quickly. The best way to store leftover corn longer is by freezing it. Once cooled, simply put the cooked corn in a hermetically-sealed freezer bag. It will keep for a year. You can also separate the kernels before freezing them to save space. For more detailed steps for freezing corn, follow these instructions.  
Recipes
Since corn doesn't keep that long in the fridge, you might want to cook the leftovers. Your frozen corn or our  Super Sweet Corn go well in many recipes. See for yourself:
Corn Fritters
Source : The Veg Life!
Fritters, croquettes and cakes are the latest trends, so why not go for it!
Summer Corn Fritters with Avocado-lime Salsa  
Bacon and Cheese Veggie Fritters Recipe
Soups
Salads
Cooked or grilled corn can be easily incorporated into a recipe. Here are a few:
Desserts
Do you have a sweet tooth? Don't worry, you can make a lot of great desserts with corn! Try these recipes and you'll be convinced!
This Mexican Street Corn Nachos with homemade corn salsa is another great recipe you should try. It makes for a delicious and refreshing weekday meal.
Planning your first corn roast at your place this summer or are you already an expert on the subject? Don't hesitate to send us your questions and comments or share your tips and tricks. Have a super corn roast!