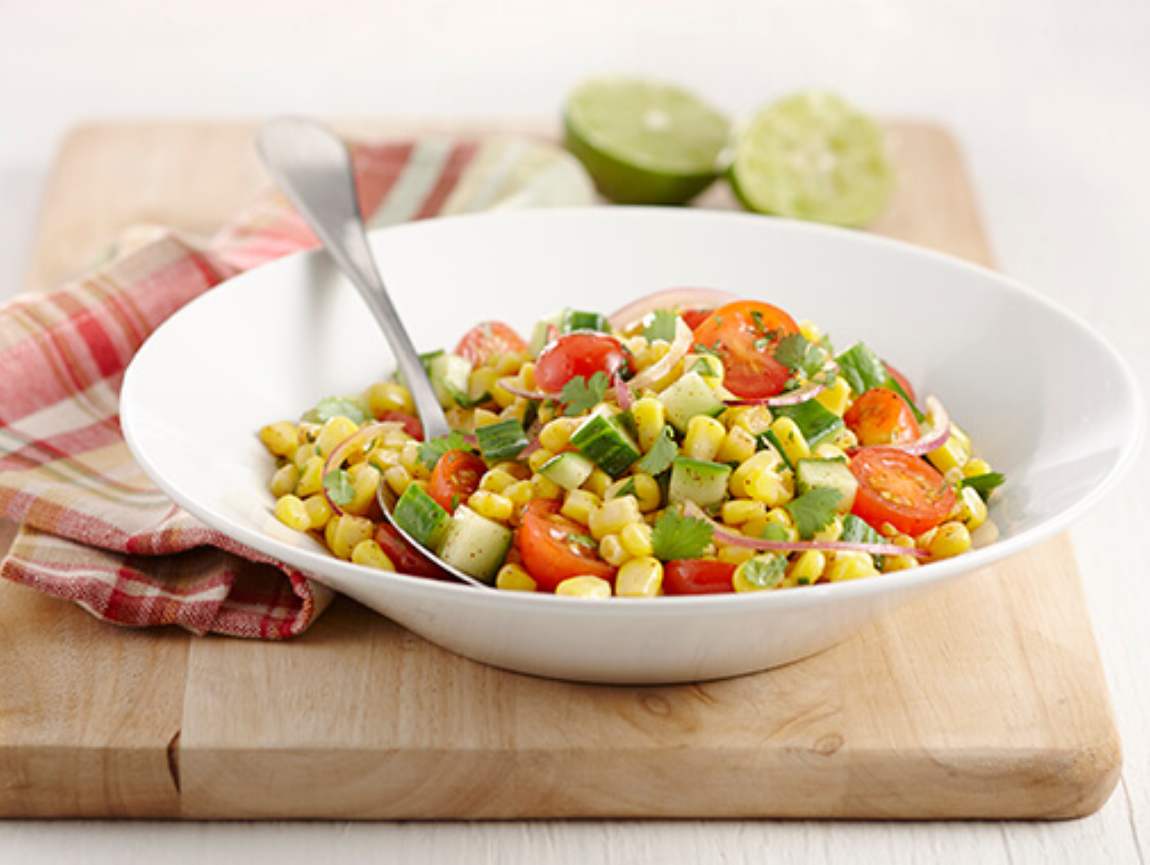 Ingredients
1 bag Arctic Gardens super sweet corn
2 cups (500 ml) cherry tomatoes, halved
1 English cucumber, diced
½ cup (125 ml) red onion, minced
¼ cup (60 ml) fresh cilantro or basil, minced
¼ cup (60 ml) sunflower oil
3 tbsp (45 ml) lemon or lime juice
1 ½ tsp (7 ml) chili powder
Salt and freshly ground pepper
Preparation
1- Bring a large pot of salted water to a boil, add the corn and cook for 2 minutes.
2- Drain the corn in a colander and rinse under cold water. Set aside.
3- In a large bowl, mix together the remaining ingredients.
4- Serve as a side dish for meat, fish or shrimp.
Nutrition Facts (per serving):
Calories: 230
Protein: 5 g
Fat: 10 g
Carbohydrate: 32 g
Fibre: 4 g
Sodium: 40 mg
Recipe ideas using this product