What if we all agreed on Brussels sprouts for once? It's easy to enjoy the slight bitterness of this tiny cabbage. They retain as much nutritional benefits as they have leaves. So here's the story on Brussel sprouts, their virtues and mostly, our favourite recipes that kids and grown-ups alike will finally enjoy.
Click here to go directly to our favourite recipes
The origin of Brussels sprouts
The history of the Brussels sprout starts in the 17th century. At that time, the population in Brussels, Belgium, was growing strong. Veggie farmers in the region were trying to figure out how to feed everyone. So naturally, they turned to planting a new variety of wild cabbage that had the advantage of growing tall. This new profitable and nutritious crop was completely adopted by Saint-Gilles, a commune in Brussels. That's where Brussels sprouts come from.
Did you know?
To pass on the history of Brussels sprouts, the inhabitants of Saint-Gilles created Kuulkappers Order, a brotherhood of cabbage cutters.
Brussels sprouts season in Canada
Brussels sprouts are a cruciferous veggie, a plant whose flower has 4 petals that make a cross. It belongs to the same family as broccoli, cauliflower and spinach. A bi-annual veggie resistant to the cold, Brussels sprouts are planted in March and April (sheltered), bud a few months later, and are harvested from the end of August to the end of December.
In Canada, Brussels sprouts are grown mainly in British Columbia, then Ontario and lastly, in Quebec.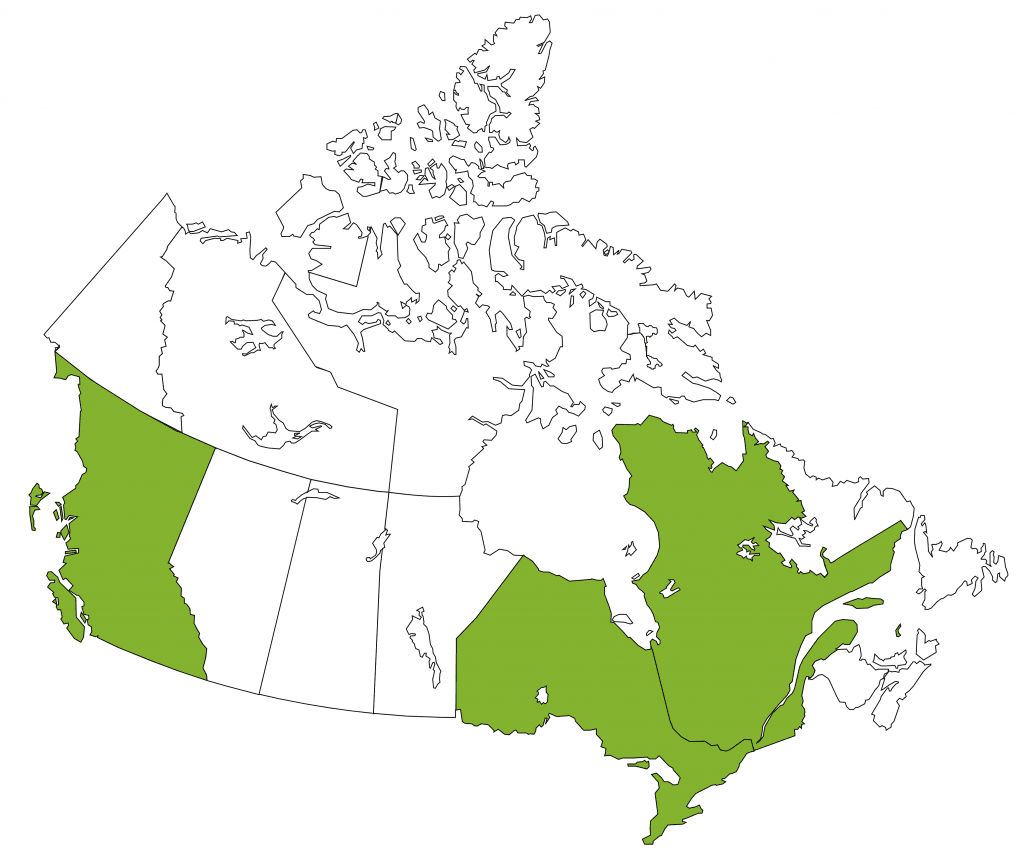 Nutritional value of Brussels sprouts
Made up of 90% water, so low calorie (about 43 kcal for 100 g), Brussels sprouts are suitable for all diets.
Brussels sprouts have a lot of nutritional benefits.
Here are the 5 main benefits :
1 — Fibre : They slow digestion and strengthen the intestinal barrier. This lowers the rate of fat and carbohydrate absorption, therefore, reduces the feeling of hunger.  
2 — Vitamin C: This well-known anti-oxidant prevents cardiovascular disease. In fact, the large amount of vitamin C in Brussels sprouts helps keep arteries healthy. It also helps absorb iron better and strengthens the immune system.
3 — Potassium: Potassium is essential for the normal functioning of the nervous system and ensures good kidney activity. It also plays a role in muscle contraction, as well as in maintaining good blood pressure.
4 — Vitamin B6: This vitamin ensures a balanced immune system. It allows the normal renewal of red blood cells. It also maintains hormonal activity. 
5 — Vitamin B9 or folates : Folic acid helps red blood cells develop, promotes cell growth and decreases hypertension. It's also very good for pregnant women. According to Health Canada, this molecule reduces the risk of brain and spinal cord malformations in the fetus.
Other foods also have healing properties, such as chickpeas and broccoli. Here's a list of their health benefits and how to incorporate them into your daily diet.
Preparing and cooking Brussels sprouts
Everything starts with choosing these tiny cabbages. Firm, compact, shiny, green and no yellowing leaves, this is THE perfect Brussels sprout.
Ideally, choose ones still on the stalk, they'll keep longer. If you can, take them off the stalk and cut a few millimetres off the core.
Tip for digestion : 
Blanch Brussels sprouts in boiling, salted water for 5 minutes before cooking. This makes them easier to digest.
You can also freeze them after blanching. This will preserve their flavour and health benefits.
Frozen Brussels sprouts are already blanched making them a quick and healthy solution before roasting or mashing. Arctic Gardens offers a big 1.75 kg format so the whole family can enjoy them.
Roasted Brussels sprouts
Preheat the oven to 425 °F.
Halve the Brussels sprouts.
Toss with a drizzle of olive oil and salt.
Put them face down on a metal baking sheet.
Bake for 10 to 15 minutes.
Turn and continue to bake for 10 minutes.
Season to taste.
Pan-fried Brussels sprouts
Halve the Brussels sprouts.
Toss with a drizzle of olive oil and salt.
Heat a large pan to medium, sauté the Brussels sprouts, then when they start to brown (about 5 minutes), enjoy.
Mashed Brussels sprouts
Boil Brussels sprouts in salted water for 15 minutes.
Drain and season.
Mash, then serve as a side.
Zero-waste tip : 
When you cut Brussels sprouts, some of the leaves will fall off by themselves. Take the leaves, toss with olive oil and your favourite spices, then bake at 425 °F for a few minutes.
Result: delicious homemade chips without any waste!
The best Brussels sprout combos
Le chou de Bruxelles est un légume qui se marie parfaitement avec d'autres légumes et aliments, dont les suivants :
Brussels sprouts are a veggie that goes perfectly with other food and veggies like:
Potatoes, carrots, mushrooms
Onions and garlic
Squash
Nuts (almonds, cashews, pine nuts, hazelnuts)
Apples, pears, apricots
Pasta, rice, polenta
Cream
Meat and white fish
Our favourite recipes
Sides
Roasted Brussels Sprouts with Lemon and Garlic
Creamy Parmesan Garlic Brussels Sprouts recipe
Roasted Brussels Sprouts with Balsamic Vinegar and Honey
Dishes that put Brussels sprouts first
Brussels sprout pizza with goat cheese
Maple Balsamic Brussels Sprouts with Feta, Pomegranate and Pecans
Orzo, Roasted Brussels Sprouts & Bacon salad with Almond Butter Vinaigrette
Roasted Brussels Sprouts With Pears & Pistachios
Recipes perfect for kids (tested and approved)
Kid-Friendly Brussels Sprouts Recipe
From Belgium to Canada, this little veggie has come a long way to delight of young and old. Whether sweet or savoury, roasted or baked, we hope you'll enjoy the way they taste.
But first, tell us how do you prefer them?