Roasted Vegetable Naan with Curry, Apple and Arugula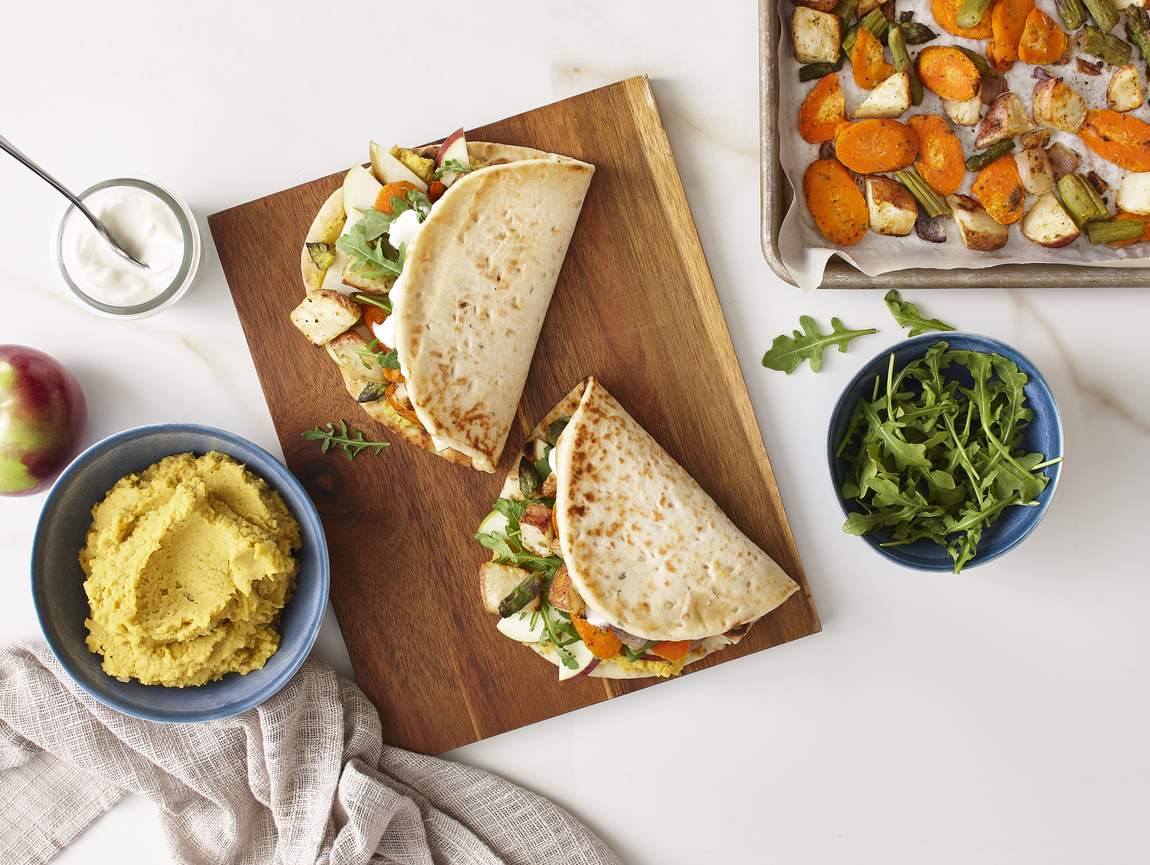 Ingredients
1 bag Arctic Gardens Market Harvest Roasted Vegetables
1 can (540 ml (19 oz) chickpeas, rinsed and drained
2 cloves garlic, deseeded
15 mL (1 tbsp.) honey
30 mL (2 tbsp.) cider vinegar
30 mL (2 tablespoons) olive oil
7.5 mL (1 ½ tsp.) curry powder
Salt and freshly ground pepper
4 naan breads
1 apple, sliced
375 mL (1 ½ cups) baby arugula
80 mL (1/3 cup) plain Greek yogurt
Preparation
Preheat oven to 450oF (230oC).
Spread roasting vegetable mixture on an oiled baking sheet. Bake for 20 to 25 minutes.
In a food processor, blend chickpeas with garlic, honey, vinegar, oil, curry powder, salt and pepper. Process until smooth. Adjust seasoning.
Reheat naan breads in the oven for the last 3-4 minutes of cooking time.
Remove from oven and place one loaf on each plate. Top half of each bun with about 30 mL (2 tbsp.) of curried hummus. Divide the apple slices, arugula and roasted vegetables among the hummus. Add a few spoonfuls of yogurt.
Fold in half to enjoy.
Note: Save the remaining curried hummus for another use or to make more naan filling.
Recipe ideas using this product