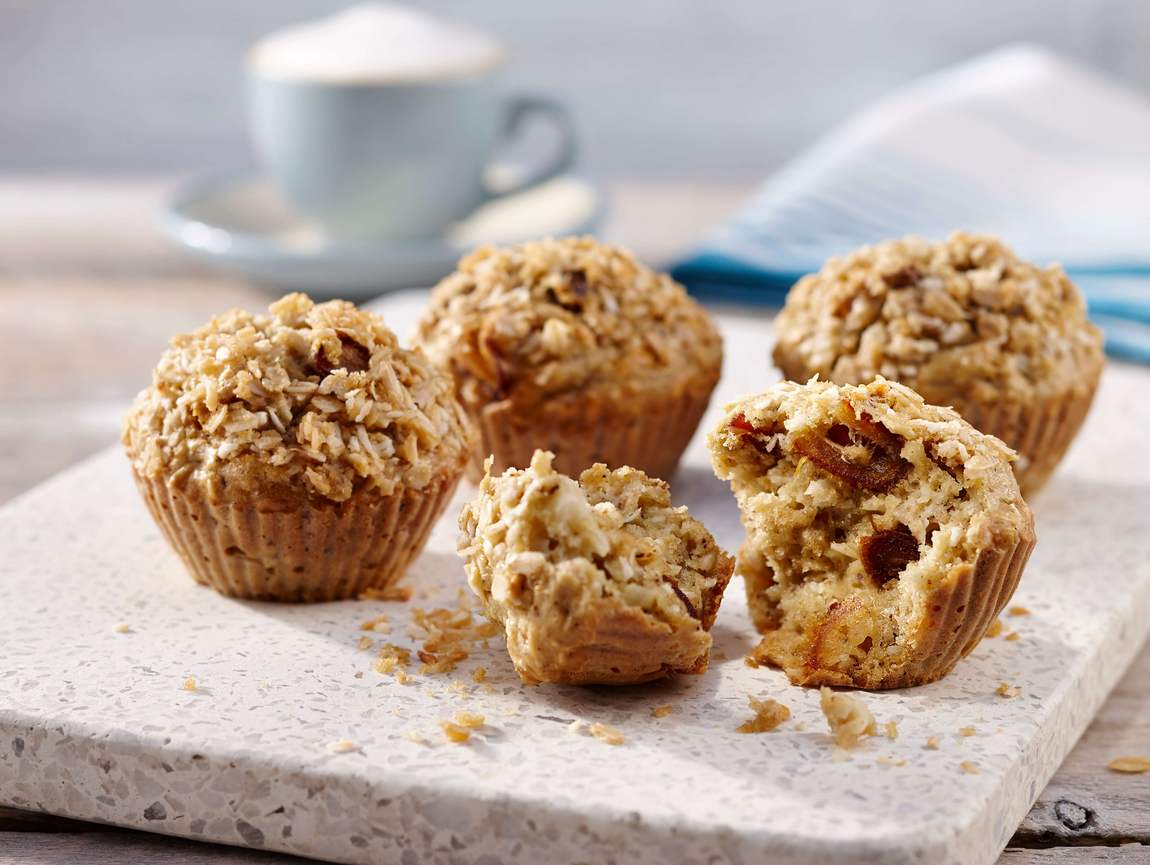 Ingredients
1 c (250 ml) unbleached flour
1/2 c (125 ml) oat flour
3/4 c (180 ml) large oat flakes
1/2 c (125 ml) grated unsweetened coconut
1 tbsp (15 ml) ground flax seed
1/2 tbsp (7 ml) baking powder)
1/2 tsp (2 ml) baking soda
1/4 tsp (1 ml) salt
2 eggs
3/4 c (180 ml) date paste or 1/2 c (125 ml) raw sugar or brown sugar
1/4 c (60 ml) canola oil
3/4 c (180 ml) coconut milk
1 1/2 tsp (7 ml) vanilla extract
1 1/2 c (375 ml) Arctic Gardens cauliflower rice
6 dates, pitted and chopped
Topping:
1 tbsp (15 ml) grated unsweetened coconut
1 tbsp (15 ml) raw sugar or brown sugar
1 tbsp (15 ml) large oat flakes
1 tsp (5 ml) canola oil
Preparation
Preheat oven to 350 oF (180 oC).
In a large bowl, combine dry ingredients.
In another bowl, beat eggs with date paste, oil, coconut milk and vanilla.
Pour onto dry ingredients, stir and add cauliflower rice.
Pour mixture into muffin tin.
In a small bowl, mix together topping ingredients and spread on muffins.
Bake in the middle of the oven for 20 minutes or until muffins bounce back after pressing lightly with fingertips.
Recipe ideas using this product